In this article, we will get to know about the methods of bypassing geo-restrictions and location errors around the world.
The way we access the media has changed a lot over the years. Until this last decade, people were depending on their TVs, radios and other media, and had pretty linear programming, as well as bundled content.
There wasn't any choice or alternative. However, this has changed very much since the development of online media, and on-demand digital media consumption was born.
However, the internet is not as free as we would love.
What are geo-restrictions and location errors
There are also problems of today, and the biggest one of them is that this 'revolution' isn't advancing equally everywhere.
Many regions or even entire countries still follow the same old linear programming which many now see as barbaric.
This is greatly due to the restrictions placed upon such areas, sometimes by the government of the countries themselves, sometimes by the owners of the media in question.
Netflix, for example, isn't allowed in many countries around the world. However, some countries ban a lot of online content, for example, China. They blocked a bunch of social networks and don't allow them on their territory. Other countries, like North Korea, don't allow their citizens internet access at all.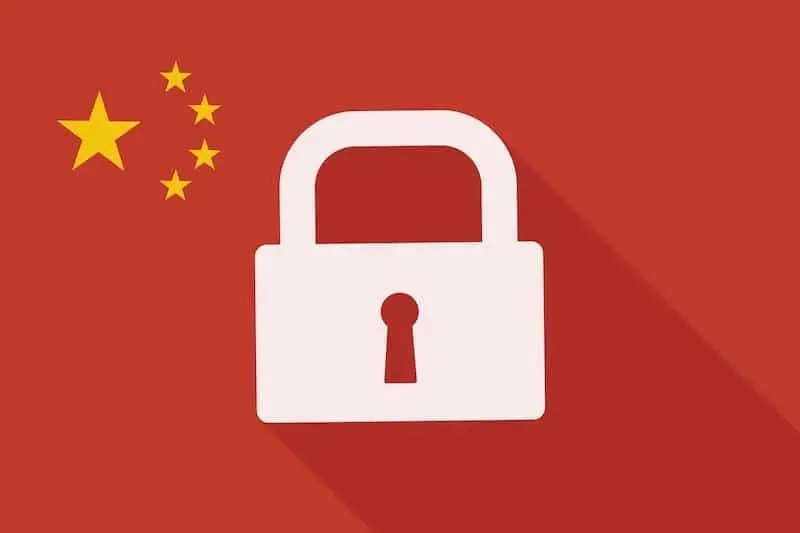 Literally, every country has a different story, but what's important is that there's often a problem of geo-restrictions that aren't allowing people to enjoy the freedom of the internet.
Sometimes it's not even a real restriction, but instead an error. These are known as location errors, where the website doesn't recognize the IP address as one that has access to certain content, despite the fact that it does.
Mistakes happen, and that's nothing new or surprising. Still, it's annoying, and sometimes it takes time until the error is fixed if it gets fixed at all.
One thing that everyone can agree on is that the internet can be a strange place, and not everything has to make sense all the time.
How to bypass geo-restrictions
Ever since this has become a problem, people were searching for a way to fix it, and on that quest, they've found a number of different methods of doing it.
Most of the time, errors and restrictions like these cannot be lifted.
Which only leaves one alternative – to bypass them.
And that's what this guide is all about. There are, as we mentioned, several different choices.
Here are all of them in a nutshell:
Use a VPN
Use a proxy
Use a Smart DNS service
Now, let's discuss each of them in more detail:
Use a VPN
VPNs are Virtual Private Networks.
They consist of private servers that can be found all across the world. The more servers a network has, the bigger it is, and the more countries have the servers in them, the faster the speed will be for their users.
This is important because, when you connect to a VPN, you get to choose a server, and it's in your interest to choose one that's relatively nearby, but still out of your region.
How do VPNs work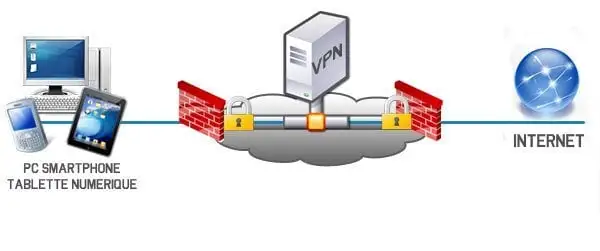 Let's say that you're from a European or Asian country, and you'd like to access the US version of Netflix. However, it's not supported in your country, and you can't access it by regular means.
What you need to do, in that case, is to get a VPN, and choose a server in one of the countries that do have access to Netflix, for example, the US.
When you connect to the US server, it will provide you with an IP address that will make the platform believe that you've changed your location and that you're currently in the US.
There's no reason for the restriction to remain anymore, and you'll be free to watch Netflix as much as you'd like.
What else can a VPN do?
This is why the number of servers is important, as well as their location.
However, VPNs are a favorite choice for this sort of thing for several more reasons.
They also encrypt your traffic, so no one can see what you're doing while online.
They can protect you from malware, hackers, or even your own ISP.
Many of them have no-logs policies, which makes them great for keeping your privacy private, and making you completely anonymous while online. They also provide many different features, like:
Kill switch
DNS leak protection
Money-back guarantee
Unlimited bandwidth
And much more.
Anyway, there are some downsides to them too.
For example, to use them, you'll have to pay for monthly (or yearly) subscriptions. They are not too expensive, but they do cost you.
They'll also slow your speed down a bit, due to the fact that all of your data's being encrypted.
A lot of this is circumstantial, and the right choice of VPN can make all the difference when it comes to things like this.
This is where the money-back policies come in handy since they mean that you can try out the VPN and if you don't like it, simply go back on the deal, and you'll get all of your money back, with no penalty.
Best VPNs to bypass geo-restrictions
Now that's the real question, isn't it? Which VPN should you use?
The answer to this is different for everyone, and it mostly depends on what you need it for.
Every VPN is different.
Some of them are fast, others are slow, some are filled with useful gadgets, and others only do a few basic things.
If you want to use them for secure streaming, downloading, or watching videos, like in this case, you'd want the one that values speed.
There are three different VPNs that we'd recommend as a perfect solution when it comes to bypassing geo-restrictions, and those are ExpressVPN, IPVanish, and CyberGhost.
ExpressVPN has the most secure options when it comes to these three, and we highly recommend it.
If you're new to the world of VPNs, and you're worried that you won't be able to find your way around – don't be.
ExpressVPN is well known for having a very user-friendly software.
Its development team has really done a great job while creating the app, and it's easy to use even if you've never before had anything to do with VPNs.
Even the setup is extremely easy.
ExpressVPN has many things going for it, including non-stop customer support that can be contacted via both chat and email.
It also offers:
30-day money return policy
Great encryption
Available on multiple platforms
They have a lot of servers around the world, and the speed is great for downloading, streaming, or watching online videos.
All in all, it's a secure, easy, affordable, and very reliable VPN, and you definitely won't make a mistake if you choose this one.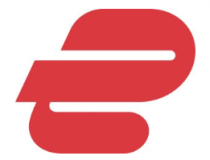 ExpressVPN
Enjoy the best combination of speed and security with this high-performing VPN.
Also a great choice, IPVanish offers servers from around the world.
Just like ExpressVPN, it has a great interface that can be easily used, and on multiple platforms as well.
These are some of the main features:
Doesn't keep any logs
Money-back deal
Good customer service
Excellent encryption.
When it comes to speed, many would agree that it even surpasses ExpressVPN, and it's known for specializing in that aspect.
It also offers unlimited bandwidth and is one of the best choices for performing services that we discussed earlier in this text. Choosing IPVanish simply can't turn out to be a mistake.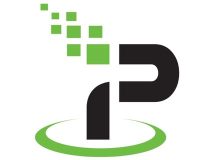 IPVanish
Benefit from lighting-fast speeds and advanced protection with IPVanish.
Last, but not least, we have CyberGhost.
It has 9000+ servers in 91 countries so bypassing geo-restrictions is a non-issue.
It is also compatible with all major operating systems, and allows up to 7 simultaneous device connections.
What's more, it offers streaming-optimized servers. So if you want to use it to unblock international streaming libraries, you will experience the highest possible video quality and no buffering whatsoever.
Additionally, you get:
Reliable kill switch
No-nonsense no-logs policy
Money-back guarantee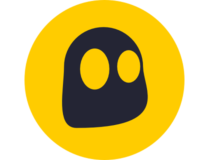 CyberGhost
Gain access to a huge global network and streaming-optimized servers with CyberGhost.
Use a proxy
As an alternative to VPNs, we have proxies.
Proxies are used as intermediaries between your device and the internet. When you compare them to VPNs, it's easy to see that they're an inferior technology.
However, they can still do the job, especially when it comes to our main problem, which is bypassing geo-restrictions.
They're a simple and pretty quick way to successfully bypass geo-restrictions, and just like VPNs, there are many of them available.
Some are free, others you have to pay.
Even though they do a lot less than VPNs, their prices are often similar or even higher than a VPN's.
They're easy to configure on most browsers. However, it's not that easy to configure them on apps and non-PC devices.
The biggest difference between a VPN and a proxy is the fact that VPNs encrypt your data, and can cover your entire internet connection.
Proxies, on the other hand, mostly specialize in working with a single program or app, and can be used to hide your IP address.
They're faster than your regular VPN because they do not encrypt your traffic.
If you're not interested in proxies or VPNs, there's also a third option, which is SmartDNS.
Use Smart DNS Proxy
Smart DNS Proxy is one of the fastest ways to get by and get to the restricted content.
It works by masking your IP and tricking the internet into thinking that you're in the region that has access to the content in question.
However, for all its speed, it doesn't encrypt your traffic, which makes it easy for your ISP or potential hackers to figure out what you're doing.
It also doesn't provide any sort of malware protection, nor any special features. Still, if you're in a country without strong laws against using this sort of tech, Smart DNS will let you bypass the geo-restrictions in no time at all.
Wrap up
Having to deal with online restrictions can be a real pain, and it's against the very nature of the internet.
Still, if we can't change the situation, we've found a way to adapt to it, and for now, that is good enough.
This guide will help you with bypassing any restrictions that might trouble you.
However, choose carefully when it comes to the level of protection you need. While all of the solutions above are viable, using a VPN will be your best bet if you want both speed and security.
Which method worked best for you? Share with us in the comments!
---