Whether you want to listen to the latest bestsellers, learn something new, or relax with a comedy show, Audible has something for everyone.
However, did you know its prices vary depending on your location and the marketplace you choose?
Some countries have lower prices than others, and you might be wondering which one is the cheapest. We scoured all of Audible's plans and listed the top 10 cheapest ones.
And the best part? We'll also show you a step-by-step guide to get around these differences and get Audible for cheaper, regardless of your country!
Keep reading.
What's the cheapest country for Audible?
According to our research, the cheapest country for Audible is India, where you can get a subscription for as low as 💰 $2.43 per month (199 INR) at the current exchange rate.
This is a huge difference compared to the US price of $14.95 per month.
Here is a table with the top 10 cheapest countries for Audible subscription prices (as of July 2023):
Top three most expensive countries for Audible subscription
As you can see, there is a significant difference in prices across different countries.
But how can you take advantage of these lower prices if you live in a more expensive country?
The answer is simple: use a VPN.
How to get an Audible subscription cheaper?
A VPN is a service that allows you to change your IP address and appear as if you are browsing from another country.
By using a VPN, you can access different Audible marketplaces and sign up for cheaper subscriptions.
We recommend ExpressVPN because it has fast and secure servers in over 90 countries, including some of the cheapest Amazon countries for audiobooks like India, Germany, Brazil, and the UK.
Here is how to do it step by step:
Subscribe to an ExpressVPN plan and download the native app for your device. 

Install the app and log in with your credentials.

Connect to a server in your desired country. We used India in this case since its the cheapest.

Visit the Audible website and choose your country and language from the menu at the bottom of the page.

Sign up for an account or log in with your existing Amazon account.

Choose a membership plan that suits your needs and preferences. You will see the price in the local currency of the country you are connected to.

Enter your payment details and confirm your purchase. You may need to use a credit card or PayPal account that supports international transactions.

Enjoy your cheaper Audible subscription and listen to unlimited audiobooks and podcasts.
These simple steps can save you some bucks that you can use for something else.
Right now, you can get a 49% discount on ExpressVPN, so the investment is totally worth it. This makes the 12-month plan dirt cheap. In the end, you'll still end up saving money on Audible.
Like most VPNs, it dropped its physical servers in India since the country's authorities demanded VPNs to store user data.
But you can still get an Indian IP with ExpressVPN because it has virtual servers that work pretty much exactly like the physical ones but won't compromise your data.
Moreover, if you cancel your subscription in the first 30 days, you'll get all your money back.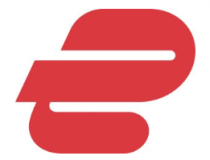 ExpressVPN
Save big on Audible by spoofing your location with ExpressVPN!
Wrap up
Audible is a great service that lets you listen to audiobooks, podcasts, and original audio content on your devices.
The cheapest country for Audible is India, where you can get a subscription for as low as $2.43 per month, compared to $14.95 in the US.
By following our guide, you can save money on your Audible subscription and enjoy more audio content for less.
---