Dashlane is a subscription-based password manager and digital wallet that stores and fills your passwords, personal information, and payments on any device when you need them on the web.
Dashlane's VPN is a paid Dashlane premium and business VPN feature that provides you with online privacy, protection, and anti-geo-blocking features.
It also allows you to connect to server locations around the world from more than 20 countries.
Being a premium feature, with payment required to activate unlimited data usage, the service is not available to free Premium or Premium Trial users.
The VPN only tracks technical information related to your VPN connection, so you shouldn't worry about your browsing history being tracked or any personal information collected.
Some websites, especially the ones that offer streaming services, established anti-VPN measures to prevent users from streaming content outside of their licensed regions.
Unfortunately, in this case, nothing can be done by Dashlane's VPN or any other VPN service since they don't have control over these measures.
However, there are many other situations where Dashlane VPN may not work, so we came up with a list of possible solutions that you can try.
Why is Dashlane VPN not connecting/working?
As stated by the company as well, this issue may occur because of your antivirus software that blocks the connection.
The most probable scenario is that your antivirus blocks the SSL certificates of Dashlane, and consequently determines connection errors.
Another explanation can be that your firewall protection is blocking the VPN. For this, you need to add Dashlane as an exception in your firewall settings.
Additionally, the following scenarios are reported by the users regarding Dashlane not connecting errors:
Dashlane VPN keeps disconnecting
Dashlane VPN not connecting
Dashlane cannot connect to server
For other users it seems like it keeps crashing constantly with the following errors:
Dashlane not working in Chrome, Opera, Firefox, Microsoft Edge
Dashlane crashing

Dashlane something went wrong

Dashlane VPN not working Windows 10, Mac, iPad
Quick Tip:
If you prefer to consider more efficient alternatives for Dashlane VPN, then you should go with the industry-standard and stable VPN connection of PIA.
This VPN software gives you the fastest connection speeds, advanced privacy protocols, and the latest data encryption.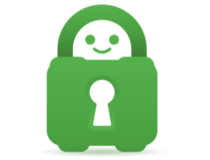 Private Internet Access
Resolve connection issues or malfunctions using this experienced tool for all-rounded digital privacy.
What should I do if Dashlane's VPN is not working?
1. Fix connection issues
If the VPN has a slow connection, no connection at all keeps disconnecting, or crashes, you should take a look at the next possible solutions.
If the VPN connection is slow
Change servers
Change ports
Change IP protocols
Change VPN tunneling protocols
Disable local security software
If the VPN won't connect at all
Check whether you and the VPN server are online
Make sure your username and password are correct
Change ports
Connect on a different network
If the VPN keeps disconnecting
Disable your firewall temporarily
Connect to another nearby server
Change VPN protocols
Connect via Ethernet cable
Change DNS servers
If the VPN crashes
Update your software to the latest version
Close other programs you are not using
Restart your computer
Reinstall the Dashlane VPN client
2. Reset browser settings
Google Chrome
Go to the menu and click on Settings
Under Advanced, click on Reset and clean up
Click on Restore settings to their original defaults
Click Reset settings
Mozilla Firefox
Go to the menu and click on Help
Click on Troubleshooting Information
Click on Refresh Firefox…
Click Refresh Firefox
Click Finish
Opera
Go to the Menu and click on Settings (Alt + p)
Click on Advanced, then scroll to Reset settings at the bottom
Click on Restore settings to their original defaults
Click Reset
Microsoft Edge
Go to the menu and click on Settings
Click on Reset settings
Click on Restore settings to their default values
Click Reset
3. Make sure your browser is up-to-date
To rule out common browser-based issues, you should use a browser that is supported and endorsed by Dashlane's VPN as well as makes sure it stays up to date.
Update Google Chrome
Go to the menu and click on Help
Click on About Google Chrome
Check whether Chrome is up-to-date
If not, click on Relaunch to apply the new update
Update Mozilla Firefox
Go to the menu and click on Help
Click on About Firefox
Check whether Firefox is up-to-date
If not, click on Restart to update Firefox
Update Opera
Go to the Menu and click on Update & Recovery
Click on Check for update
Check whether Opera is up-to-date
If not, click on Relaunch now to update to the newest version
Update Microsoft Edge
Go the menu and click on Help and feedback
Click on About Microsoft Edge
Check whether Edge is up-to-date
If not, click on Restart to finish updating
4. Contact Dashlane Support
If you've already tried all of the above solutions and none of them helped you, there are probably other technical issues that have nothing to do with your software and devices.
If you're out of ideas after trying everything on the list or don't want to spend time looking for the problem yourself, remember that you always have the option of contacting customer support.
The team offers email support in English, French, and German as well as chat support in the same languages from 9:00 AM to 6:00 PM EST, Monday through Friday.
Which browser works best with Dashlane?
You can utilize Dashlane VPN protection for most browsers, such as Google Chrome, Mozilla, or Microsoft Edge.
Anyway, it's more convenient to use the Dashlane extension on the Opera browser because it has integrated VPN protection that can be enhanced with this professional VPN tool.
If you encounter issues with the Dashlane VPN service, do not be disappointed.
Whichever the case, there are various VPN troubleshooting tips you can try to solve the VPN problems you're dealing with.
VPNs are not perfect, and from time to time users complain about different functionality issues they encounter when using a VPN service.
Dashlane VPN makes no exception, but that should not discourage you in any way from fixing the issues and continuing to use the service.
By not having the service properly functioning, not only will you not be able to access content not available in your location, but you will also be susceptible to more surveillance and security issues.