If you're not exactly new to the marvel of the Internet, chances are you've heard of Deezer before.
Deezer is a French music streaming service you can access online and listen to a wide variety of artists and their tracks.
However, as you may expect, Deezer is not accessible from all around the world.
In fact, there are various countries that can't access this music streaming service, such as India. You can see the complete official list where Deezer is available.
If you've just about had it with these geo-restrictions and want to bypass the Deezer not available in your country error, keep reading.
Which countries is Deezer available in?
Even if there are specific countries that are not eligible for Deezer, the streaming service is allowed in more than 185 countries and is still added over time.
The majority of countries are available for a Deezer account, so the users can enjoy their favorite playlists without restrictions.
In case you want to be aware of the countries where this service will arrive, you can stay updated with the Deezer community page.
That said, you can use the Deezer music service if you're present in the following regions:
North America and South America
Europe
Africa
Asia
Oceania
What can I do if Deezer is not available in my country?
1. Use a VPN service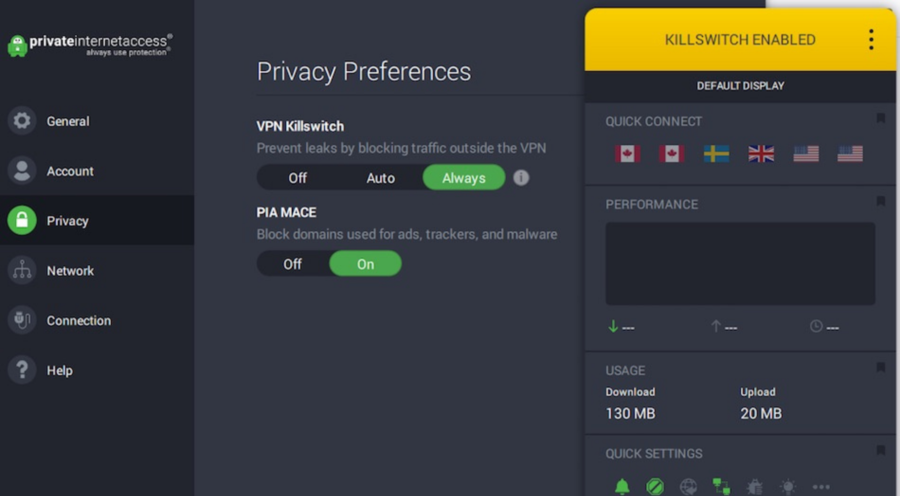 We recommend Private Internet Access because it has 30 000 servers across the globe, so you will be able to surpass restrictions and securely access Deezer with no issue.
Get a Private Internet Access subscription plan.
Download and install PIA
Launch the VPN
Log into your account
Connect to a country where Deezer is available.
Enjoy listening to your favorite music.
As you may already know, a VPN can help you circumvent geo-restrictions without breaking a sweat.
VPNs encrypt your traffic and route your connection through a secure tunnel, while also masking data related to your real identity.
As a result, websites that apply geo-restrictions will only detect your virtual location, which is given by the VPN server you chose.
So, not only will a VPN bypass geoblocking without breaking a sweat, but it will also keep you safe and anonymous while you're using it.
Thus, it's safe to assume that if Deezer is not available in your country, using a VPN will help you dodge this limitation gracefully.
Smart DNS is similar to using a VPN, but only partially. You can use this type of service to bypass geo-restrictions, but that's the end of it.
Using Smart DNS won't give you any privacy or security-oriented features, as it's not capable of encrypting traffic or hiding your IP address.
In fact, what this type of service does is replace your ISP-assigned DNS with private DNS servers located in various countries worldwide.
Furthermore, it strips your connection of any location-revealing data, so that Deezer (or any geo-blocked website) won't be able to detect your real location.
Since it lacks encryption, Smart DNS servers are notably faster than VPNs but offer you no protection whatsoever.
Therefore, if you want to bypass Deezer's geo-blocking, but you're also worried about your privacy, you should stick to using a VPN.
3. Use a proxy server
Proxy servers can easily help you bypass geo-restrictions and access Deezer from anywhere in the world.
In fact, proxy servers were popular long before VPNs became a reality, and they're still quite effective.
They work in a similar fashion, as in, they route your traffic and requests, making it seem like your requests come from the proxy, and not you.
This in turn can trick geo-restricted websites into believing that the proxy server's location is in fact your real location.
As a result, if Deezer is not available in your country, a proxy server can help you bypass this restriction.
On the other hand, the fact that most proxy servers available online are free can be a problem.
Free proxies are usually overcrowded and might lead to a slow browsing experience.
Last, but not least, Deezer can even restrict its service to certain proxy servers that send multiple requests in a short period of time.
Conclusion
Although proxy servers, Smart DNS services and VPNs can all help you access Deezer from a country where it's not available, VPNs seem to work best.
Not only can a VPN help you circumvent geo-restrictions with ease, but it also protects your privacy and secures your connection at the same time.