The latest version of the DMM launcher is region locked. This means that only people who are physically present in Japan can access it.
Users outside the country get a message saying DMM is not available in your region when they try to log into the game launcher.
However, since fans abroad love some of the company's interesting games like Touken Rambu and Stationflow, we found a way to bypass region locks and access the launcher from anywhere in the world.
Why is DMM not available in your region?
DMM does not have a global broadcast license, which means that they have to restrict their distribution and user access to Japan.
So if you're living outside Japan, your access to the website will be restricted and you'll see an error message telling you that DMM is not available in your region.
How do I gain access?
There are a few methods to gain access to DMM, but the most reliable way is by using a VPN.
The work of a VPN is to help you connect to a server located in Japan (or any other country you want). That will mask your real IP and make DMM's detection systems believe you're actually in Japan.
For this purpose, we highly recommend NordVPN. Here is how to unblock DMM with NordVPN:
Get a VPN with servers in Japan.


NordVPN is a great option.

Install the software on your device.

Open the app and Connect to a Japanese server.

Open the launcher app or visit DMM's official website to download it on your device.
DMM is notorious for blocking IP addresses, but NordVPN has 130+ Japanese servers located in Osaka and Tokyo.
That's giving you lots of options, not only for DMM but for unlocking other content or services exclusive to Japan, such as TV shows and streaming services.
NordVPN boasts some of the fastest connection speeds of all VPN providers. They offer a lot of specialty servers, as well as high-speed servers optimized for gaming and streaming.
For example, they have obfuscated servers in Japan that help you disguise your VPN connection as regular traffic. This is useful for bypassing services that block VPN users.
It also uses the proprietary NordLynx protocol which is capable of unblocking even the strictest geo-blocks. Therefore, it has everything you need to play DMM from any part of the world.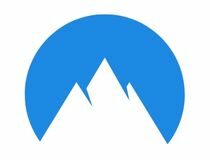 NordVPN
Use NordVPN to get past DMM"s regional restrictions and access it from any corner of the world!
Wrap Up
Apart from unblocking restricted games, using a VPN can also improve your gameplay on the DMM platform by reducing lag spikes and ping.
In addition, it also helps you to increase your level of privacy and anonymity online.
Therefore, by following our simple guide, you will enjoy all these benefits of DMM even if you are in a region where it's not available.