When you connect to a VPN, you access the internet through a secure tunnel using the VPN server.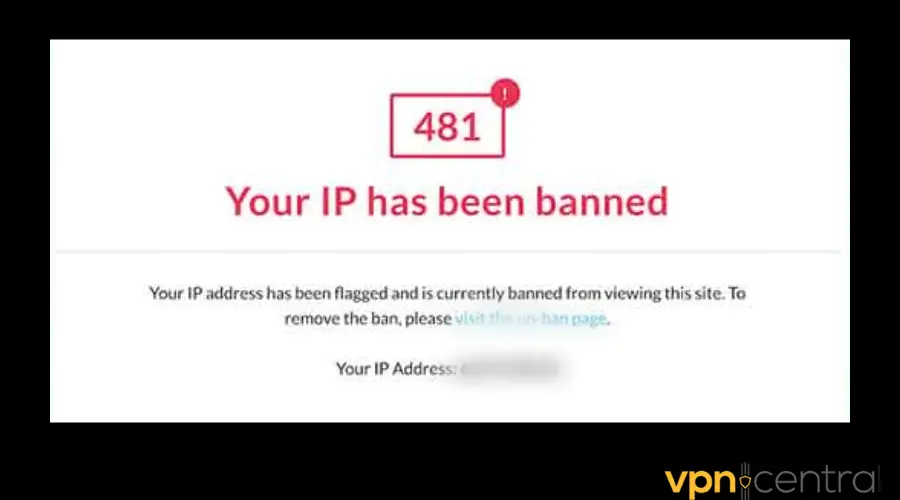 In the process, your real IP address will change to the VPN server's IP. So, would this mean that a VPN can bypass IP bans?
As long as you use a good VPN and no other form of identification was used to ban you, except your IP, then yes, it should work.
Learn more about how VPNs hide your IP and how to hide yours to overcome bans.
Can you bypass an IP ban with a VPN?
Yes, you can bypass an IP ban with a VPN. A VPN cyber tool that routes your internet connection through a remote server and encrypts your traffic.
Because when you connect to the internet through the VPN server, your actual IP address will be hidden and that of the server will reflect instead.
As a result of this, you will appear to be accessing the internet from a different location from where you are currently.
Then, any website that flagged your IP will grant you access as they'll believe you are a different person.
How to bypass an IP ban?
Here is a step-by-step guide on how to bypass an IP ban with a VPN:
Subscribe and download NordVPN. We picked this particular VPN because it can go under the radar without leaking any of your data.

Launch the installer wizard and follow the on-screen instructions.
Launch the VPN and log in with your correct credentials.
Select a server in the area where the service/game/app you were banned on is available.
Go back to the website and try using it again. You should be able to bypass the IP ban by now.
It is important to point out that some websites or services may not unblock the normal VPN connection. It may be that they've detected that you are using a VPN.
In a case like this, it is better to use a VPN with obfuscated servers or that offers dedicated IP.
→ Obfuscated servers are specialized servers that hide the fact that you are connected to a VPN.
They come in handy if you've been banned because of using VPN on sites that prohibit VPN.
→ On the other hand, a dedicated IP address is a unique IP that is given to only one user. The VPN provider does not share it with anyone.
As a result of this, it will be easy for a user with a dedicated IP to easily bypass IP bans without detection.  
To turn on NordVPN Obfuscated servers:
Launch your VPN application.
Click the gear icon on the top right to see all the application settings.
Under the VPN connection tab click on Protocol and set it to either OpenVPN z(UDP) or OpenVPN (TCP).
Go back to the main page and click Specialty Server.
Choose Obfuscated from the list of specialty servers and connect.
Go back to the website and use it again. You should have easy access now.
NordVPN is a great choice of VPN to bypass an IP ban because it has over 5000 global servers. Hence, you'll have a handful of region options to choose from depending on the website service areas.
These servers record an outstanding download speed of 369 download speed. Also, NordVPN upgraded them to 10 Gbps, which will work great for gaming and streaming.
Furthermore, it adds obfuscated servers to its list of offers and gives a dedicated IP address for an extra fee.
In addition to that, it uses 256-bit encryption to scramble your traffic. Therefore safeguarding you from trackers and potential cyber threats. It equally protects you from ISP throttling.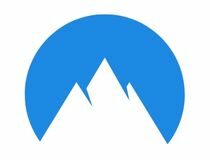 NordVPN
Bypass IP bans in a few clicks with this unblockable and easy-to-use VPN!
Conclusion
Bypassing an IP ban with a VPN is a straightforward process. By using a VPN, you can hide your real IP address and access websites or services that blocked you previously.
If a website does not unblock with an ordinary VPN connection, then use one with obfuscated servers, dedicated IP addresses, and strong encryption.