If you frequently see you don't have permission to access this Airbnb resource message presented below, our guide will help you solve this problem.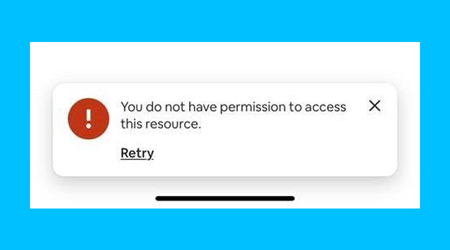 The Airbnb app has an overall good user experience but still needs improvement, because it sometimes crashes or takes longer to load.
There are some users that claim that Airbnb might ban them if they are using a single IP address or the same contact information across multiple accounts.
What is status code 403 on Airbnb?
The error status code 403 – You do not have permission to access this resource is a client-side error. This error typically implies that the user's login credentials aren't valid.
The user typed in an invalid password, or the server doesn't recognize the user and is requesting that they try again.
However, the most common cause of Airbnb access being denied is creating duplicate Airbnb accounts by accident. Even if you don't manage more listings, it is not uncommon to accidentally create two Airbnb accounts.
This usually happens if you connect to the Airbnb app through Google or Facebook and then use an email address.
If you also occur Permission denied by Himeji on Airbnb this means the listing is no longer published and either is snoozed, unlisted, or deactivated.
No matter what caused a service request authorization error in the Airbnb app, here's how to properly make it work again.
What does the HTTP 403 response status code mean?
The 403 forbidden error means that your request is not authorized by the server. It generally hints at a problem with your Airbnb app or network.
Forbidden errors like this happen when you try to access pages you have no permission to access, such as a regular user attempting to open an admin page.
It's also possible that you don't actually send an authorized request, but your app makes it appear as such. This means it's time to update or reinstall it.
Also, always make sure you use the correct credentials when you log into your account, and try not to send too many requests over a short period of time.
Why do I keep getting an error message on Airbnb?
If you still get the 403 error message on Airbnb, then you need to check your listings because that is the main cause.
Multiple users complained about this issue on their accounts and offered potential resolutions in the Airbnb community center.
However, the problem comes from your listing so be sure that your account listings are not snoozed, deactivated, suspended, or unlisted.
Airbnb Banned You: What to Do
In case Airbnb banned you, a troubleshooting solution will be to install reliable VPN software.
This solution might work because VPN IP addresses aren't public, and websites will have a tougher difficulty detecting and blocking them.
We definitely recommend PIA, which has over 35,500 VPN and proxy servers, giving you plenty of options if you're blocked on a specific IP address or the ISP blocked your website.
It also maintains private DNS servers to keep hijackers out of your DNS queries.
Get the Private Internet Access app on your phone.
Connect with your credentials and connect to a VPN server. We picked Melbourne.
Open the Airbnb app and connect to your account. You'll see that you will have no problem accessing the platform.
You will see on the Explore page that your recommendations changed based on the location of your VPN.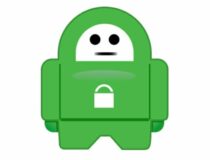 Private Internet Access
Remove bans and bypass restrictions by using a virtual server from PIA!
What can I do if I don't have permission to access this Airbnb resource?
1. Restart your mobile device
Restart Android
Press the power button for a few seconds.
Select the Restart/Power down option.
Turn on the device.
Restart iOS
Press and hold the volume button or the side button until the power off slider appears.
Drag the slider, then wait 30 seconds for your device to turn off.
Press and hold the side button (on the right side of your iPhone) until you see the Apple logo, to turn on the phone again.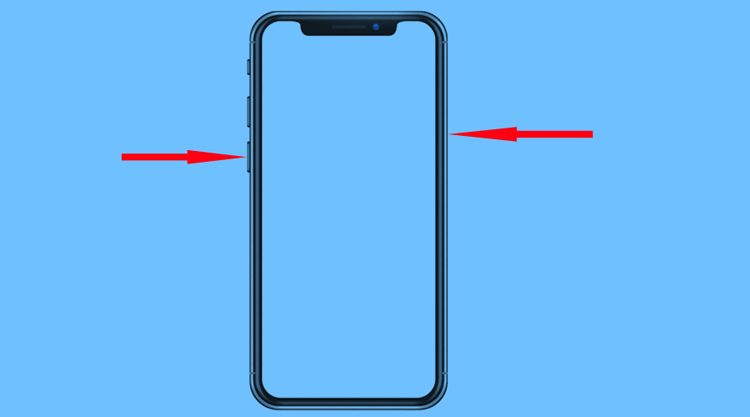 Once your phone's system loads its features, try launching the Airbnb app again to see if the problem persists. If it still does, proceed with the next steps.
2. Reinstall the Airbnb app
Go to Google Play on your phone.
Search for the Airbnb app.
Access the Airbnb app and click on the Uninstall button.
Reinstall the app.
3. Update your Airbnb app
Go to Google Play on your phone.
Search for the Airbnb app.
Access the Airbnb app and click on the Update button.
4. Update your password
Access the Airbnb website from your PC.
Click on the menu icon next to your picture.
Click on Account.
Click on Login & Security block.
Click on Update.
5. Log into the app using the primary host's credentials
In case you are a co-host on Airbnb, log into the app using the primary host's credentials, to check if you still don't have permission to access that resource.
6. Delete the duplicate account
If you created a duplicate Airbnb account, delete it by following these steps:
Go to Account
Choose Settings
Choose Cancel my account
7. Log into the Airbnb app using the browser
Whenever you have issues with your Airbnb app, try to log into your account using the Google Chrome, Opera, or Firefox browser instead.
If you think you are not entirely satisfied with your current browser, you can consider Opera as a useful option.
Opera is available on almost any device and offers a clean, modern interface, for a seamless experience and most of all is free of charge.
Here are some features that make it worth downloading:
Built-in ad blocker and VPN, to browse faster, with enhanced privacy and security
Speed Dial start page and fast overall performance
One-click file attachment
Twitter and Instagram in the sidebar
Snapshot tool
8. Access Airbnb from a PC
If you have trouble with your Airbnb mobile app, try accessing the Airbnb website from a PC and vice versa.
Open your browser, search for Airbnb, and once you have accessed their official website, log into your account.
If the permission error doesn't occur on your PC, it means that you have to reinstall your Airbnb app on your mobile device.
9. Verify your identity on the Airbnb app
Because their services are as secure as possible, Airbnb requires you to confirm your identity before you try to book a stay or become a host.
To confirm your identity, you have to add your legal name and address or upload a photo of your government ID (driver's license, passport, or national ID card) depending on what country you are from.
If you add a driver's license, you need to provide a photo of each side of the ID, and if you upload a passport, make sure to also include the numbers from the bottom of it.
10. Check if you can access the Airbnb resource with a different account
When you think that your account might be affected by restrictions or even banned from accessing parts of the app, you have to see if the problem also appears in a different account.
Ask a friend to access the same Airbnb resource and check if they also get the error.
If it works for them, consider deleting your account, then creating a new one.
Conclusion
As you can see, dealing with the permission access error on Airbnb (Airbnb access denied) is not very complicated to solve. Please make sure to follow the steps presented in this guide carefully to avoid any complications.
Feel free to share your thoughts or suggestions with us by using the comment section found below.