Hackers are best defined as unauthorized users who gain access to computer systems and steal, change, or destroy information.
As you can imagine, these actions are illegal and an essential part of being a cybercriminal is not getting caught.
With masking the IP address being one of the most popular strategies for staying anonymous online, many people wonder whether hackers rely on VPNs or not.
That's what we're going to deal with in this post.
Do hackers use VPNs?
Put simply – Yes, they do.
A VPN is one of the most common tools in a hacker's arsenal. However, it's important to mention that these people also use various other strategies to anonymize themselves on the web.
The rule of thumb when engaging in cybercrime is to avoid letting anyone track down your actual IP. Hopping onto a VPN server is one of the quickest and easiest ways to do this.
A VPN enables internet wrongdoers to create an encrypted private tunnel and transfer all their traffic through it.
When someone attempts to trace them from the internet side, all they'll see is the "new" IP they were using.
One of the problems with this strategy is that many providers will comply with state investigations.
That's why hackers who believe authorities are after them make tracing them not worth the trouble. They hide through hundreds of IP addresses that are constantly rotating, making it extremely difficult and expensive to detect the perpetrator's real IP and location.
All common hacking techniques require the person behind them to camouflage their IP and make sure the authorities don't get them. This includes those such as:
Bait and switch
Cookie theft
Phishing
Eavesdropping
Denial of service (DoS)
Trojans
However, the "bad guys" on the web aren't the only type of hackers who need a VPN.
Let me explain.
When people hear the word "hacker", they immediately think about cybercriminals who steal information or create havoc online for their own selfish reasons.
While the term is most often used to describe hackers belonging to this group, there are some other types as well.
Cybercriminals are referred to as black-hat hackers, but there are two other categories:
Gray-hat hackers
White-hat hackers
The former sometimes violate laws when hacking, but they usually don't have wrong intentions. When they discover a vulnerability, they often notify the organization about it and offer to help them fix it for a small fee.
The latter are hackers who work directly with organizations to help them identify and fix holes in security.
These "good guys" need VPNs just as much as black-hat hackers do.
Gray-hat hackers have to keep their identity hidden in case the organization decides to prosecute. White-hat hackers need VPNs for testing security features and learning how to better defend against cybercriminals.
How to know if your VPN is hacked?
There are certain telltale signs you should look out for.
Pay attention to sudden drops in your connection speed. Unexpected disconnections at unusual times may also be a sign. Another red flag is noticing numerous login attempts from different IPs and locations.
If you detect any of these, you should react right away. Logging out, changing your password, and contacting your provider's customer support are the first measures you should take.
Now, truth be told, it's quite difficult to hack a VPN. With most premium options using OpenVPN and WireGuard in combination with AES and ChaCha encryption, decrypting combinations is almost impossible.
Also, since high-end VPNs have strict no-log policies, their servers store minimal amounts of data. So, even if a cybercriminal was to hack your VPN, it's questionable what data they would manage to steal.
However, that doesn't mean you shouldn't keep an eye out for such attacks. And there are easy ways to prevent them:
1. Use a reliable VPN
Hackers rarely target high-end VPNs. The security giants such as ExpressVPN and Surfshark offer is often too much for hackers to go up against.
Instead, they target free and small VPNs that simply can't afford to invest that much in keeping users safe. Free Android VPNs – SuperVPN, Gecko VPN, and Chat VPN were all a targets of a cyber attack in 2021, leaking information of over 21 million users.
Avoiding VPNs without strong security and only sticking to high-end providers is the first step towards keeping yourself safe from cybercriminals.
If you need help choosing one, these are the things to look for to get that extra security against hacker attacks:
AES 256-bit encryption – This is the best cipher in the industry, and it's even used by the US government. It offers complex and uniquely lengthy encryption keys, deterring anyone who might be after your data.
OpenVPN/IKEv2 protocol – Top VPNs come with several protocols a.k.a. rulesets for how data transfers between you and the VPN server. OpenVPN is considered the safest one available, so choosing a provider that offers it in combination with IKEv2 is a good idea if you want extra security.
No-log policy – With the VPN not storing your data, there's nothing left for hackers to steal. Do some research when choosing a VPN service and grab one with the best policy against storing information.
Ad and pop-up blocks – A VPN that can also prevent ads and pop-ups from installing malware on your device is always a good choice. That extra security will also help fighting off hackers who are after your VPN account.
2. Keep the software updated
Like all programs, VPNs need regular updates. Companies behind them are constantly looking for new ways to provide a better service and offer more security to its customers.
This means that if you miss an update, it could leave your VPN software powerless against a new hacker strategy that the provider has just found the solution for.
Luckily, keeping your VPN updated is extremely easy and the entire process takes just a few minutes of your time. Simply keep an eye for notifications telling you that there's a new version available. Click the link in the notification and follow the instructions to ensure your VPN is up-to-date.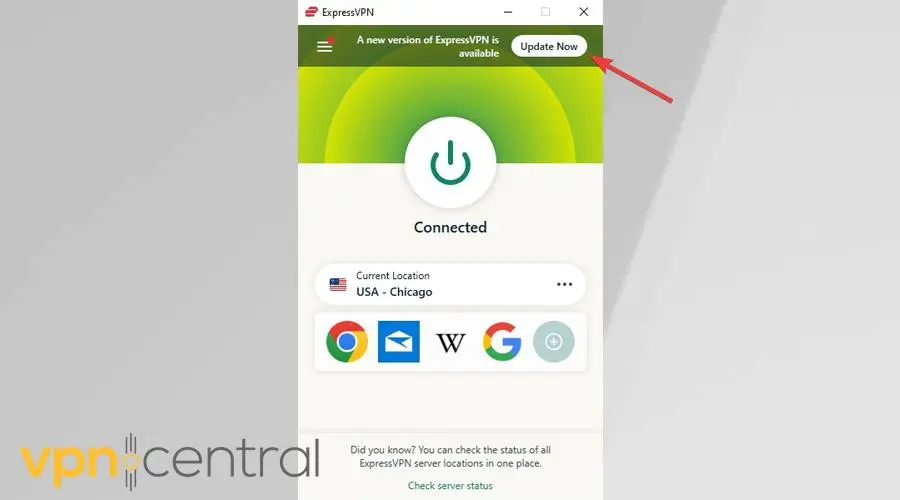 Keep in mind that you don't have to do this with all VPNs. Some apps update automatically every time there's a new version available. Usually, you'll be able to tell that this is happening when the software takes longer to load and there's a message telling you that the program is updating.
3. Use a strong password
If a hacker somehow gets their hands on the username and password you often use, they could breach your VPN account.
The worst part – there's very little chance that you would even know that this is happening until it's too late.
Therefore, taking extra precautions to stay safe even when not using a VPN is extremely important.
Coming up with a strong password and changing it occasionally is a great way to do this. Those who want even more security usually decide to use a password manager to help them create and keep track of combinations that are nearly impossible to break.
4. Enable two-factor authentication
Above, we mentioned that there's a scenario in which a hacker can use your VPN account for their misdeeds.
While having an uncrackable password is a great way to start, there's another thing you can do to make sure this doesn't happen. You can enable two-factor authentication if your VPN supports it.
This means the VPN will ask you via SMS or email to confirm it's you who's logging into your account every time you do so.
Enabling two-factor authentication is easy and you'll almost always be able to do it within the app in the "Profile" or "User Settings" section. The app will ask you to choose the phone number or email you want to link the account to and all you'll have to do is confirm you have access to it.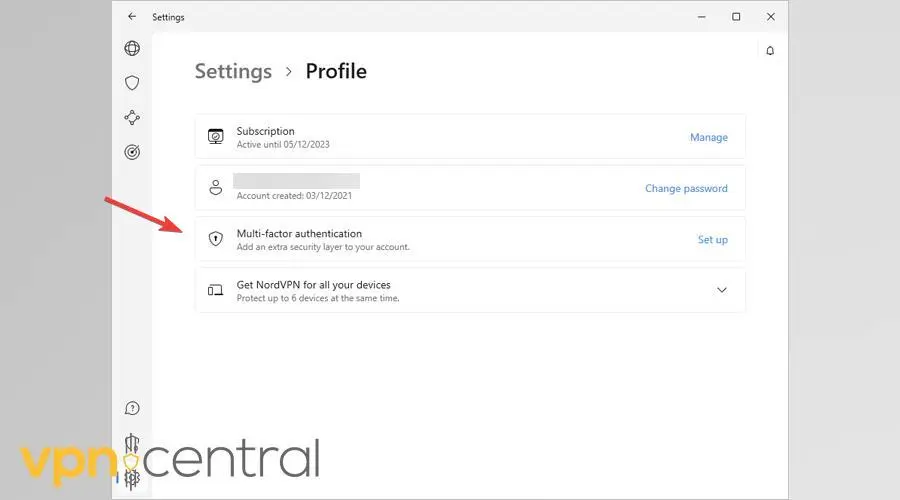 Once you set this feature up, even if a hacker steals your password and tries to log into your account, you'll be notified about it.
5. Be careful with public Wi-Fi
Public Wi-Fi networks are never entirely safe to use. Just by connecting to one, you create an opportunity for a hacker to attack your VPN.
If you have to use free Wi-Fi, make sure you have your VPN configured to encrypt all traffic. You can do this by turning off the split tunneling feature, usually found in the settings section.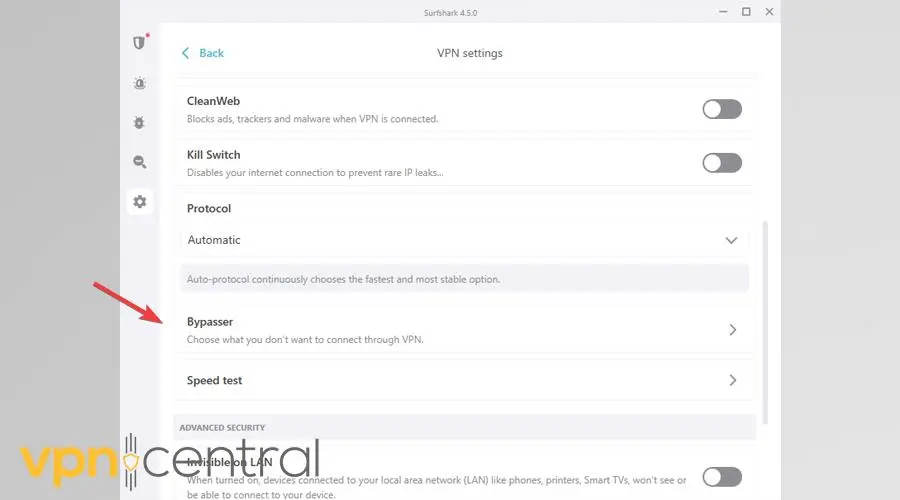 Remember that not all VPNs refer to this feature as split tunneling. For example, Surfshark calls it Bypasser, but it works exactly the same.
Another good idea is to avoid accessing sensitive data until you're back on your own or another safe network just in case.
Conclusion
So, do hackers use VPNs? Yes, they do. Hiding their identity is an essential part of their work and VPNs help them do so.
Can they also attack yours? Yes, they can. But if you stick to a reputable provider and take some precautions, there's very little chance of that happening.