LINE stickers have become popular around the world with Japanese animated videos, games, and other fun media.
This makes them a highly sought-after collectible. While some stickers are free, you must purchase the best ones from the LINE store.
Unfortunately, many sticker packs are region-locked to Japanese, Taiwanese, or Indonesian accounts. If you have the app in the United States, Europe, or other regions, you can't officially make a purchase.
However, with clever use of a VPN and virtual phone number, anyone can bypass these geo-restrictions.
How to buy region-locked LINE stickers?
To buy region-locked LINE stickers you need to spoof your IP address, which is one indicator of your geographic location. Since LINE has now blocked creating a new account via Facebook, you must also use a Japanese phone number.
It's important to understand that you must create a brand-new LINE account for this to work!
You can't use an account that's currently linked to a region outside of Japan, Taiwan, or Indonesia.
However, you can secretly operate 2 accounts and send gift stickers from your new Japanese account to your original one.
So, the first thing you need to do is uninstall the LINE app from your Android or iOS device. Your account still exists, and you can log back in later.
Get a virtual Japanese phone number
A virtual Japanese phone number is needed for registering your new LINE account. There are many premium services and some free ones, but you must be able to receive at least one SMS, which is a confirmation code.
The www.smsonline.cloud service is one method to get that SMS. Simply click Japan and choose an active number. Refresh the page after the code has been sent.
Use a VPN
Now you need a VPN. We recommend subscribing to ExpressVPN, which has four servers in Japan.
Here's how to buy region-locked LINE stickers with ExpressVPN:
Subscribe to ExpressVPN and download the Android or iOS app.
Tap the three dots and choose Japan as your location.
Once connected, download the LINE app from Google Play or the App Store.
When you first launch the app, you might be asked to automatically fill out your phone number. Select Not now.
Instead, select Japan and enter your virtual Japanese number.
Enter the verification code and complete the registration process with your email address.
Now, exit the app and download the desktop ExpressVPN app. On your PC, connect to Japan once again.
Go to https://store.line.me/ and log in with your email and password.
Have fun purchasing region-locked LINE stickers or signing up for a premium plan.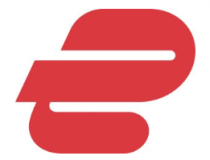 ExpressVPN
Bypass LINE's regional blocks and purchase the best stickers hassle-free with ExpressVPN.
Wrap up
Now that you know how to buy region-locked LINE stickers, you can gift them to your original account or to all your friends still stuck behind geo-restrictions.