With modern devices utilizing 4G and 5G, mobile users have come to expect a consistent service when using mobile internet. However, speeds can often seem slow even with unlimited data plans.
There could be many reasons for a slow connection. But if you have good cellular coverage, the problem might be a deliberate move by your carrier to control bandwidth and internet usage.
Today, we look at how you can maintain a good mobile internet speed, even when your provider tries to put the brakes on.
What is data throttling and how to detect it?
Data throttling is a technique used by cell phone carriers to slow down your mobile internet or prioritize certain types of traffic.
For example, you might be able to browse the web with no issue, while YouTube is constantly buffering.
Throttling can also be limited to certain times of the day when general internet activity is at its highest.
A good way to check whether you're being throttled is to run a speed test and compare the results against what was advertised. You can also compare speeds in the morning, evening, and early hours.
Big differences suggest data throttling.
Other telltale signs include:
Sudden or temporary drops in speed.
Certain websites or apps are slow, while others load as expected.
Unfortunately, not all providers are upfront about how they might control your speed. So, if you're experiencing unexpected slowdowns, here's what you can do:
How to bypass data throttling on Android?
Android has a very simple interface that allows various methods for bypassing data throttling:
1. Use a VPN
Carriers often automate throttling based on the type of your traffic.
A VPN hides your internet activity from both your carrier and other third parties. Therefore, using one can prevent this type of throttling.
We recommend ExpressVPN because of its strong encryption and powerful Android app. Your carrier will not be able to detect whether you're streaming YouTube or simply browsing the web.
Here's how to set it up:
Subscribe to ExpressVPN and download the Android app, which offers a 7-day free trial.
Open the app and log in with your credentials.
Tap the Smart Location button to connect to the fastest and closest server to your real-life location.
Wait a few seconds for the icon to turn green and say you're connected.
Now, you can leave the app running in the background and carry out your internet activity unmonitored.
Since you can connect to servers all over the world, you can also use ExpressVPN to access geo-restricted content or sites that your carrier has blocked.
2. Use a proxy
Android lets you configure a proxy server, which will change your IP address to mask the origin of your traffic.
Here's what you need to do if you've decided to go this route:
Tap the settings gear and go to Network & Internet, then to Mobile network.
Depending on your version of Android, tap either Advanced or Mobile data.
Tap Access Point Names (APN), then choose your mobile carrier.
You'll then see options to enter the Proxy address and Port number.
Turn your mobile data off and back on to establish a connection.
Note that, unlike VPNs, proxies generally don't encrypt your traffic.
So if your ISP throttles your speed due to the type of your online activity, this method might be less effective.
3. Switch to Wi-Fi when possible
A good way to counter throttling is to only use your mobile data when necessary. This can be very beneficial if you're being throttled for using too much bandwidth.
If you have traditional broadband, make sure to switch your Android devices over to Wi-Fi when at home or work.
Remember to actively turn mobile data off, because certain apps might still use it in the background, even if you've connected through Wi-Fi.
Simply swipe down from the top of the screen to open the settings shortcuts and tap the mobile data icon.
4. Change provider or carrier
If you can't seem to fix slow speeds and you're advertised 4G or 5G capabilities, it might be time to switch phone contracts altogether.
Search for a carrier that actively promotes unlimited bandwidth and doesn't employ data throttling.
Why do carriers throttle data?
It's important to note that not all ISPs throttle speeds, but when they do, it's usually due to one or more of the following reasons:
Network Congestion – The entire network is reaching capacity, so everyone's speed is managed to maintain a stable service.
Prioritization – Traffic deemed the most important, such as email, is given priority over high-bandwidth traffic like streaming to prevent congestion.
Fair Use – High bandwidth users are slowed down for using more than is deemed fair for the general user.
Tethering Prevention – You're sharing your mobile connection for more intensive activities on a computer via tethering. This might be against the provider's terms.
If you suspect deliberate slowdowns, you should check your provider's terms of service for a fair use policy or clauses about throttling, "prioritization" or "traffic shaping".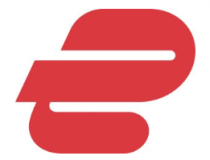 ExpressVPN
Bypass data throttling and enjoy a fast and consistent internet connection with ExpressVPN's world-class traffic encryption features.
Wrap up
Today we explored how to bypass data throttling on Android. By using a VPN or an encrypted proxy, you can check whether your mobile internet speed is being purposely slowed down and prevent that altogether.