Virgin Media is one of the leading broadband providers in the UK, offering regular and fiber plans, as well as bundled TV and streaming packages.
The ISP is big on security, allowing parents to block inappropriate websites for children. Moreover, it denies access to some sites by default, regardless of your settings.
If you want to get around all these restrictions, this straightforward guide on how to bypass Virgin Media Child Safe will get the job done.
What is Virgin Media Web Safe?
Virgin Media Web Safe is the ISP's catch-all security feature to block websites with viruses or malicious content. It also restricts sites flagged by the Internet Watch Foundation (IWF) and those ordered by the UK courts.
Unfortunately, this sometimes leads to legitimate sites getting caught in the net, as well as those that fall in the middle. I.e., Torrent and other file-sharing services.
The Web Safe function is divided into two main categories:
Virus Safe blocks access to websites that contain viruses, malware, phishing pages, and so-called "unsuitable content".
Child Safe gives the account holder control over the sites their children can access. Optional filters include:
Pornography
Violence
Crime
Hate
Drugs
Hacking
Suicide and self-harm
Both settings can be turned off by the account's owner. However, other sites like those suggested by the IWF are blocked automatically.
How to bypass Virgin Media Child Safe?
If you're the adult in the household, you want to protect your children with Child Safe.
But, normally, you don't want to be subject to the same restrictions yourself.
If that's the case, you can use the following tips:
1. Turn off Web Safe settings temporarily
Web Safe is implemented at the ISP level and has no device settings.
This means you can't configure your individual devices for exemption, while simultaneously keeping your children protected.
Instead, you must pick a time your child has no access to the network before turning off the settings.
Here's how to do that:
Log in to My Virgin Media as the account holder.
Click the My apps tab at the top of the page and select Web Safe.
Select Overview.
Toggle Child Safe off.
You can also toggle Virus Safe off on this page.
You may need to reset your internet connection for the settings to take effect.
2. Use a VPN
The best way to bypass Child and Web Safe restrictions is to use Virgin Media with a VPN.
Good providers like ExpressVPN, PIA, or Cyberghost prevent your ISP from identifying your internet traffic.
This means Virgin Media is unable to block any content when your device is connected to the VPN, while still protecting every other user in the household.
We recommend ExpressVPN because it has apps for individual devices and can even be installed on your Virgin Media Hub. Furthermore, its speed is fast enough to support Virgin Media's streaming services.
Here's how to set it up:
Go to ExpressVPN's website and pick a subscription.
Download the app for the device you wish to bypass Virgin Media restrictions on.
Follow the simple installation prompts and log in with your ExpressVPN credentials.
Click the big on/off icon to connect to the recommended server. This is usually the fastest one close to your real location.
Alternatively, click the three-dot icon to choose a location and server manually. Then, tap the power button to connect.
Once done, your device can now freely access any content blocked by Virgin Media.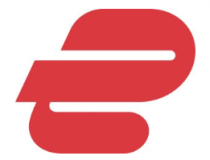 ExpressVPN
Access any content restricted by Virgin Media with this VPN's fast and secure service.
3. Change DNS settings
Virgin Media uses DNS filtering to enforce restrictions. So, another workaround is to change the DNS server on the device you wish to use.
The drawback is this method doesn't change your IP or encrypt traffic like a VPN does.
The most common freely available DNS servers are from Google Public DNS.
Let us show you how to set one up on various devices:
Windows
Open Control Panel.
Go to: Network and Internet > Network and Sharing Center > Change adapter settings.
Choose the appropriate adapter and right-click to open Properties.
Choose the Networking tab, then, under This connection uses the following items, select either Internet Protocol Version 4 (TCP/IPv4) or Internet Protocol Version 6 (TCP/IPv6). The one you use will already be checked.
Click Properties.
Click Advanced and select DNS.
Click Add and for IPv4 type 8.8.8.8 and 8.8.4.4
For IPv6, add 2001:4860:4860::8888 and 2001:4860:4860::8844
Give priority to the new addresses or delete the originals completely.
Mac
The process on Mac machines is quite similar:
Go to Apple menu > System Preferences > Network.
Choose any Wi-Fi or Ethernet connection and click Advanced.
Select the DNS tab and click the + symbol to replace existing DNS addresses or Add to prioritise Google Public DNS.
For IPv4, add 8.8.8.8 and 8.8.4.4
For IPv6, use 2001:4860:4860::8888 and 2001:4860:4860::8844
Click OK and Apply.
Luckily, mobile devices also support this method:
Android
Open Settings and type DNS.
Tap Private DNS.
Check Configure Private DNS.
Enter dns.google
iOS
Go to Settings > Wi-Fi
Tap the network you wish to configure.
Tap Configure DNS followed by Manual.
For IPv4, add: 8.8.8.8 and 8.8.4.4
For IPv6, add 2001:4860:4860::8888 and 2001:4860:4860::8844
Keep in mind that this option only works for Wi-Fi networks, not your mobile plan. To revert to normal, simply tap Automatic.
Wrap up
Now that you know how to bypass Virgin Media Child Safe and other restrictions, you can protect your children while easily accessing blocked content yourself. 
What's more, you can even visit sites Virgin Media has decided to block by hiding your requests behind a VPN.