Skout merges the best elements of dating apps and social media to let you chat, meet, and even go live on camera with locals and people from around the world.
Anyone can create an account on mobile via Google, Facebook, Apple, or email. However, not everyone is having luck when it comes to maintaining their accounts.
If you've been banned, you may be left wondering what went wrong. Fortunately, there are several steps you can take to get back on Skout.
How to unblock your Skout account?
If you've been blocked on Skout, your account is essentially banned. You'll be met with a message about breaking the terms of service and won't be able to log in.
In this situation, successfully unblocking the original account itself is tricky, but there are still a few workarounds you could try:
1. Clear the app data and cache
If the login error was caused by a glitch, it could be that the app or data stored on your device is corrupt.
To fix this, delete the app cache or completely delete and reinstall the app. Keep in mind that this solution works only on Android devices:
Open your phone settings and go to the full list of apps.
Swipe down to Skout and tap Force Stop.
Then, tap Storage followed by Clear Data, and accept the warning.
Tap Clear Cache.
Reopen the app and attempt to log in.
2. Delete and reinstall the app
While you cannot delete the app cache on iOS, reinstalling Skout will have the same result:
Go to Settings > General > iPhone Storage/ Storage & iCloud Usage.
Tap Manage Storage.
Swipe down until you find Skout.
Tap Delete App.
Go back to the App Store and reinstall the app.
If you want to do the same on Android, follow these steps instead:
Find the Skout app icon and long press.
Tap on Uninstall.
Go to Google Play and reinstall the app.
Log back in with the same credentials.
If data corruption was the culprit, your Skout account should now be unblocked.
3. Create a new account with a different email
If the above doesn't work, the only method to get back on Skout is to create a brand-new account.
The quickest option, which might not always be successful, is to use a new email address:
Follow the previous steps to delete and reinstall the app.
Instead of logging back in with the same credentials, click the green email icon to create a new account.
Use a different email address. Make sure to pick one that's not already associated with your mobile device.
The chances of this method actually working are 50/50. If it doesn't do the trick, move to the next one:
4. Use a VPN and create a new account
The reason why creating a new account with a different email doesn't always work is that Skout may store your IP address and other identifiable info.
To get around this, you can use a VPN.
ExpressVPN has dedicated apps for Android and iOS and will spoof your mobile location. There are 94 countries to choose from, so you can even make it look like your Skout profile is based on the other side of the world.
Here's how to set it up:
Go to ExpressVPN's website and pick a subscription.
Download the app for Android or iOS.
Follow the previous steps to delete and reinstall Skout.
Open the ExpressVPN app and log in with your credentials.
Tap the big on/off icon to connect to the Smart Location or tap the three dots to choose a different one.
Once connected, open Skout and register with a new email address.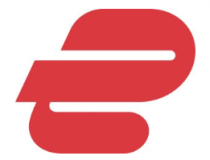 ExpressVPN
Spoof your IP address and get a fresh start on Skout with this VPN's fast and reliable service.
5. Create a new account with a different device
If you still can't unblock Skout because it remains associated with your device, your final option is to register a new account using a different device.
If you're keeping the same SIM card, it's still wise to use a new email address and a VPN.
6. Contact Skout support
If you believe your Skout account was blocked due to an error or technical glitch, you can contact Skout support at [email protected].
What can get your Skout account blocked?
There are many reasons why you may get blocked on Skout. Usually, it's because you've accidentally broken the Terms of Service, although sometimes the reason is less obvious.
Common bannable actions include:
Being under 18 years old.
Getting reported by another user.
Sending unsolicited and/or inappropriate messages or images.
Not completing your profile, especially the profile image.
Misrepresenting yourself or running a parody profile.
Spam or bot-like behavior.
Going Live with inappropriate, offensive, harmful, violent, or otherwise illegal content.
Wrap up
Now that you know how to unblock Skout, you can get back to chatting with others in no time!
Unfortunately, it's unlikely you'll get your old account back with all your contacts. However, using a VPN can surely give you a fresh start.