Want to chat with people all over the world on Skout? Would you like to secure your online dating when using public networks? Using a VPN will surely help.
Virtual Private Networks (VPNs) tunnel your connection through their servers, allowing you to get remote IP addresses and unlock geo-restricted features.
You'll be able to find potential matches on Skout from pretty much anywhere. Not only that, a VPN will encrypt all your data, protecting you from hackers and trackers on Skout.
Why do I need a VPN for Skout?
While Skout is much more moderated than other dating sites, users can still fall victim to scams and phishing. A VPN will help will encrypt your traffic, securing your data.
Moreover, Skout recommends potential matches based on your location, which can be restrictive. You'll only get to connect to a handful of people in your area.
With a VPN, you will be able to change your virtual location and unlock a whole new pool of potential matches from all around the world.
What are the best VPNs for Skout?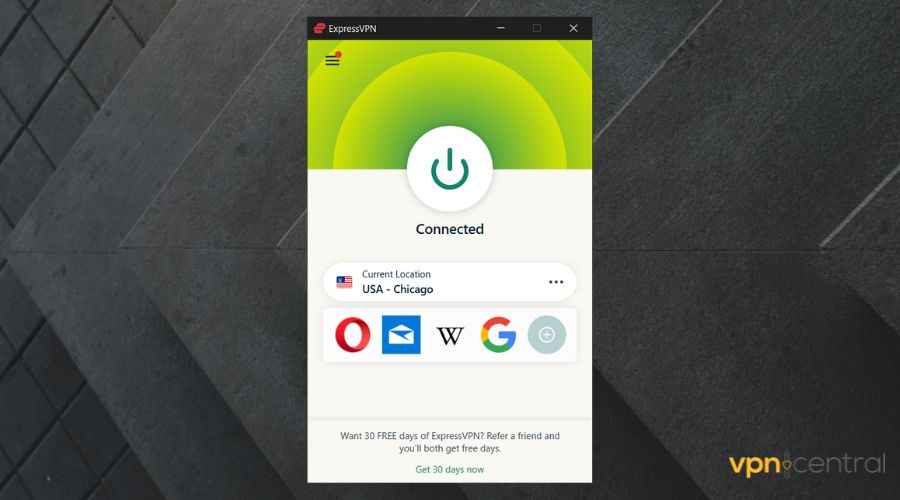 Don't think about online restrictions when chatting with that potential soulmate. With ExpressVPN, you will get the chance to connect to users from 94 different countries.
Its AES-256-bit encryption technology is industry standard and will keep you completely anonymous. It will prevent hacking and tracking.
Not only that, thanks to the encryption algorithm you will be able to use Skout on highly monitored networks like your work without the network admin detecting your activity.
There are more features ExpressVPN offers, including: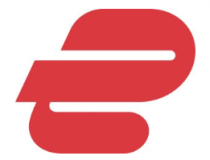 ExpressVPN
Use ExpressVPN to bypass geo-blocks and protect your data on Skout!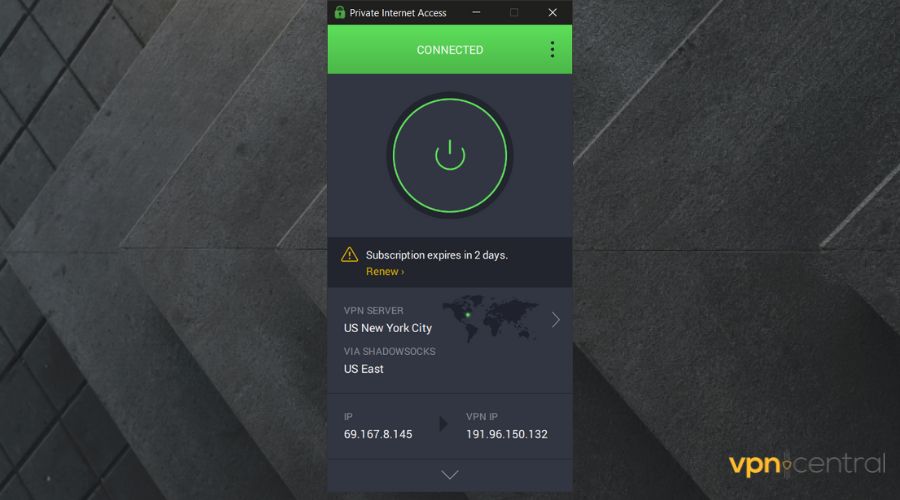 You have over 35,000 servers to explore with Private Internet Access. That's not the only reason we list it as one of the best VPNs for Skout. 
Private Internet Access uses military-grade encryption technology. Skout users can stay away from prying eyes and ISP tracking. 
On top of that, PIA offers a split Tunneling feature, so you get to choose which app is covered and which is not.  You can keep browsing locally while connecting with people from remote locations on Skout, all at the same time.
More perks of using PIA are:
No Logs Policy 
Simultaneous connections on up to 10 Devices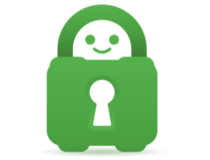 Private Internet Access
Use Private Internet access to protect yourself from hackers and enjoy Skout to the fullest!
3. NordVPN – advanced privacy protection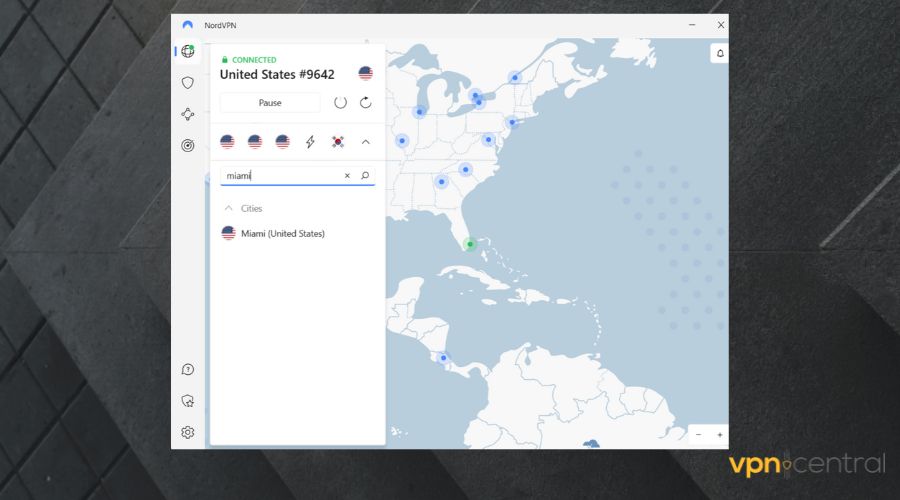 Browse the profile list and enjoy every Skout feature without disturbance when you connect to one of NordVPN's 5000 servers.
The paid VPN takes the online dating experience to a new level as users enjoy anonymity, heavy protection, and unlimited internet traffic.
It has servers located in 50 countries, in the Americas, Europe, Asia Pacifica, Africa, and the Middle East, so you'll be able to keep in touch with people from all over the world.
More features to enjoy are below:
Impressive CyberSec feature 
Powerful encryption technology 
VPN Kill Switch 
Split tunneling technology 
Up to 6 simultaneous connections 
Multiple VPN protocols including OpenVPN, Nordlynx, IKEV2/IPSEC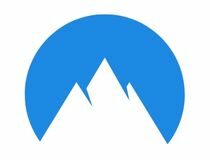 NordVPN
Find the perfect match by connecting to NordVPN and chatting with Skout users from around the globe!
4. Surfshark VPN – best VPNs with unlimited connections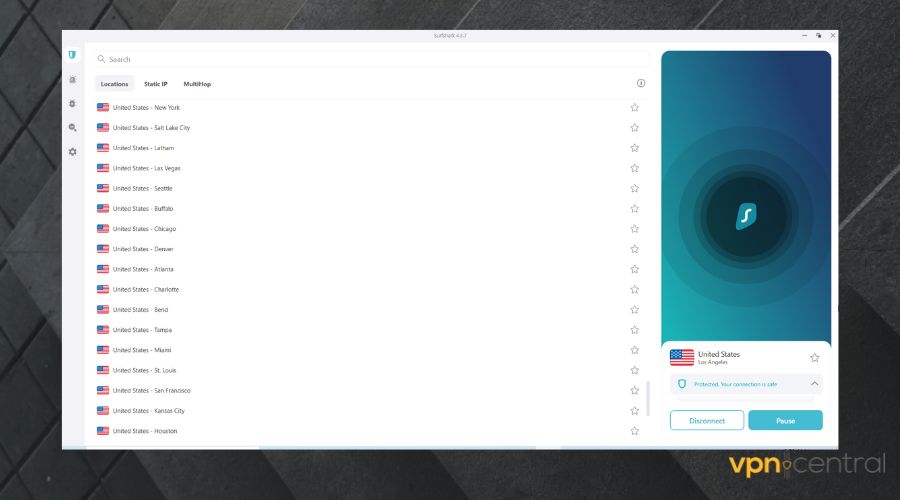 Surfshark offers security and privacy features that give a smooth dating experience, all while being very affordable and having low 1-month rates.
Online dating apps are vulnerable to scams, network glitches, and regional limitations. Surfshark VPN solves all these and more.
Forget about being limited to Skout users in Florida, Peru, or wherever you are geographically situated. Connect to one of its 3200 servers from 100 countries and break this limitation.
The VPN also offers sophisticated security that prevents leaks, which could lead to tracking or device and account hacking.
More useful features of using Surfshark VPN for Skout are:
IKEV2, WireGuard, and OpenVPN protocols 
Unlimited simultaneous connections 
Ad and Malware blocker
Cheap subscription prices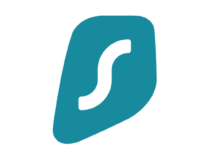 Surfshark
Use Surfshark to make the most out of your online dating on Skout, and get talking to people from remote locations!
5. CyberGhost VPN – very safe and easy to use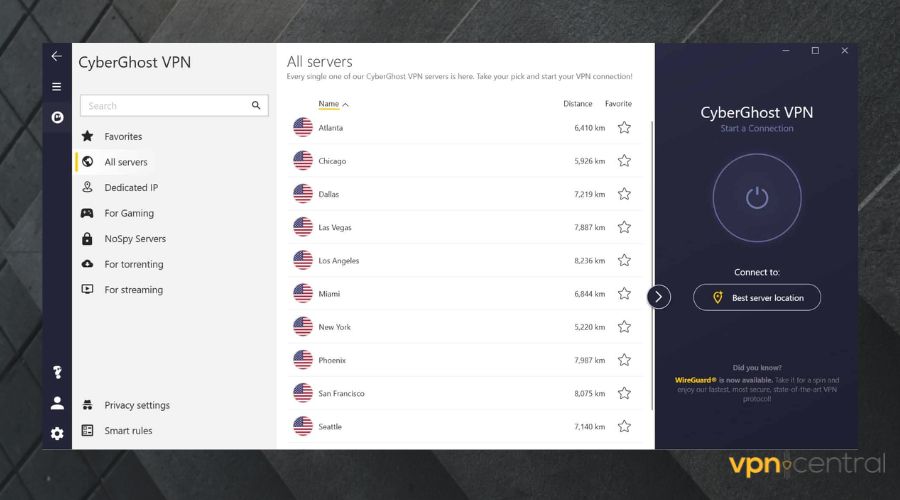 By choosing CyberGhost as a VPN client for Skout, you will be able to browse potential soulmates without lag, thanks to the VPN's fast servers with unlimited bandwidth.
Encryption is the strength of CyberGhost, as well as its large server network. You'll get access to 9,000 + highly encrypted servers to bypass geo-restrictions and protect your data on Skout.
CyberGhost has dedicated apps for mobile and desktop, so you'll be able to keep up with your Skout matches on all your devices.
More benefits of using CyberGhost include:
Standard AES 256 encryption technology 
Up to 7 simultaneous connections 
Multiple VPN protocols including IKEV2/IPSEC, OpenVPN 
Servers in 97 countries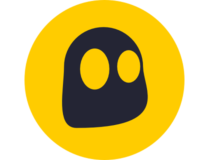 CyberGhost
Connect to Skout while on a CyberGhost connection for risk and restriction-free online dating!
6. IPVanish – very fast configuration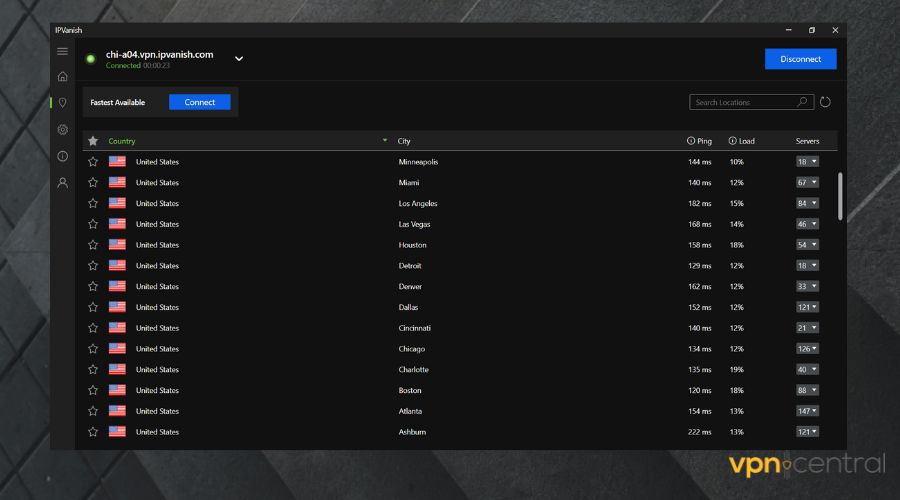 Our list is incomplete without IPVanish. It's a reliable client with a proven zero logs policy to keep your data safe.
With standard encryption, Skout account users can stay private and off-prying eyes that attempt to steal their data or hack into their accounts.
Its 1,900+ servers in 75+ locations are servers are strong, fast, and secure, helping to ensure a protected connection to Skout.
There's more, we list some other features of IPVanish below:
Multiple protocols including OpenVPN. IKEV2, L2TP, WireGuard, etc
Affordable
Strict No logs policy
AES 256-encryption grade
Over 1900 servers in 70 countries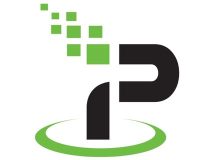 IPVanish
Use this fast and secure VPN to get the most fun out of Skout without any data privacy concerns!
7. VyprVPN – user-friendly and reliable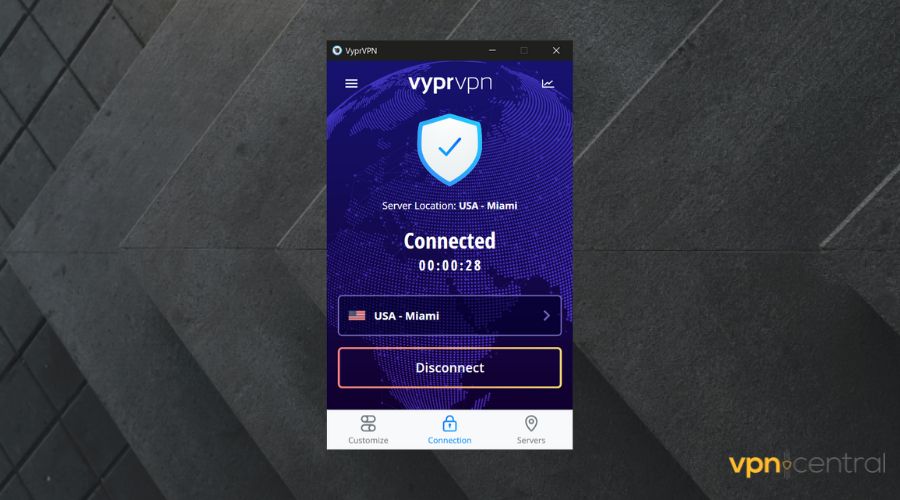 With powerful DNS protection as well as  700+ servers located in North America, South America, Europe, Asia, Africa, and Oceania, VyprVPN is a great choice for Skout.
It's very easy to use and configure, with a quick installation that takes only a few minutes. You can use it on any major device, be it mobile or PC.
The VPN uses military-grade encryption to ensure all your info remains private. Your profile info like your card number or actual location will remain protected.
Other notable features of VyprVPN are:
Split Tunneling 
DNS Leak Protection 
Zero-Log Policy 
Industry Standard Encryption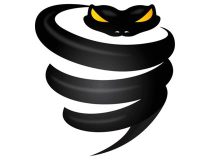 VyprVPN
Encrypt your data for a secure connection and connect with people from any place you want using VyprVPN!
Wrap Up
You shouldn't just take our word for it, and there's a way to help you to be sure, you can test them yourself. These VPNs have a money-back guarantee, so if you're not happy with the service, you won't lose any money.
We list them as the best VPNs for Skout because they are both highly secure and very easy to use. If you can configure your Skout account, you'll for sure have zero issues configuring these VPNs.
---