Peacock TV boasts a wide range of on-demand entertainemnt, but it's mainly available in the US, Guam, Puerto Rico, U.S. Virgin Islands, and Northern Marian Islands.
If you try to watch Peacock in Ireland, you'll be greeted with an error message, but there are ways to fix that.
This geo- restriction appears due to copyright laws and affects most countries that are outside the United States, but today we'll focus on what you can do if you're located in Ireland.
How to watch Peacock TV in Ireland?
Regional restrictions on digital streaming platforms can be passed if you change your location. These platforms use the traffic information you send when you connect to determine where you're browsing from.
If you manage to mask that and make it seem as if you're in another country, the US for Peacock, then you'll get past the error message and watch geo-locked content without restrictions.
Additionally, there are two TV services that stream a part of the Peacock's content in Ireland, but that doesn't include the free shows and movies. Learn more about all about these things below.
1. Use a VPN with American servers
A VPN carries private servers located all around the world. When you connect, your traffic will be rerouted through their servers which will in return mask your real IP and location. VPNs also encrypt all traffic data.
Once you connect to one of its American servers, you will face no restriction on Peacock. To watch it from Ireland, we recommend Private Intenret Access (PIA) because it has the best US server base.
Get Private Internet Access and download the software.
Install the app and log in with your credentials.
Click on the VPN server button in the main UI to expand the server list. Browse the list, pick your preffered US server and click it to connect.
Go ahead and open Peacock TV without restrictions.
Peacock TV security systems won't know you're not in Ireland, so you'll be able to watch it.
When connected to any of the American servers to watch Peacock TV, enable the killswitch option. That will ensure you won't send any local traffic infomation even when your VPN disconnects.
So there's no chance the platform will get any information about your real whereabouts.
We picked PIA because it's very fast, has treaming optimized servers, and offers unlimited bandwidth.
On top of that, it has 35 000 servers total, with thousands of them covering all US states. Therefore, you have plenty fast option to ensure your VPN will work with Peacock without interruptions.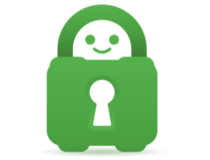 Private Internet Access
Unlock Peacock and enjoy seamless, unlimited streaming using this fast, US-focused VPN!
2. Use Smart DNS
Using Smart DNS is another approach to watching Peacock TV in Ireland. Smart DNS services combine proxy and DNS technology to allow users to browse more securely and change their location.
We picked Smart DNS Proxy as our service of choice because it has US-based servers and did a great job in unlocking Peacock in just a few clicks.
Go to the SmartDNS Proxy website to sign up.
On your PC, right-click the Start button, then go to Network Connections.
Select Change Adapter Settings in Advanced Network Settings.
Right-click on your connected service to select Properties at the bottom.
Untick the Internet Protocol Version 6 (TCP/IPv6) box.
Back to your browser, go to Smart DNS Proxy's server list, and find and copy an American address.
Return to the Wi-Fi Properties panel and double-click on the Internet Protocol Version 4 option. Click Use the following DNS server addresses.
Input the American address you copied. As shown below, we used the U.S Miami and U.S Atlanta servers for Preferred DNS Server and Alternate DNS Server respectively.
Click OK, restart your computer, and open Peacock TV without restrictions.
Once you input Smart DNS Proxy's American server addresses in replacement of the ones from your ISP, then you will appear as though you are in Atlanta or Miami.
To use another region, all you need is to check for the region/country on their server list page and follow the exact same process.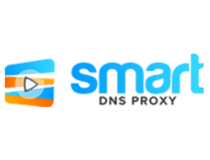 Smart DNS Proxy
Stream Peacock content uninterupted with this quick and reliable solution!
3. Subscribe to a service that includes Peacock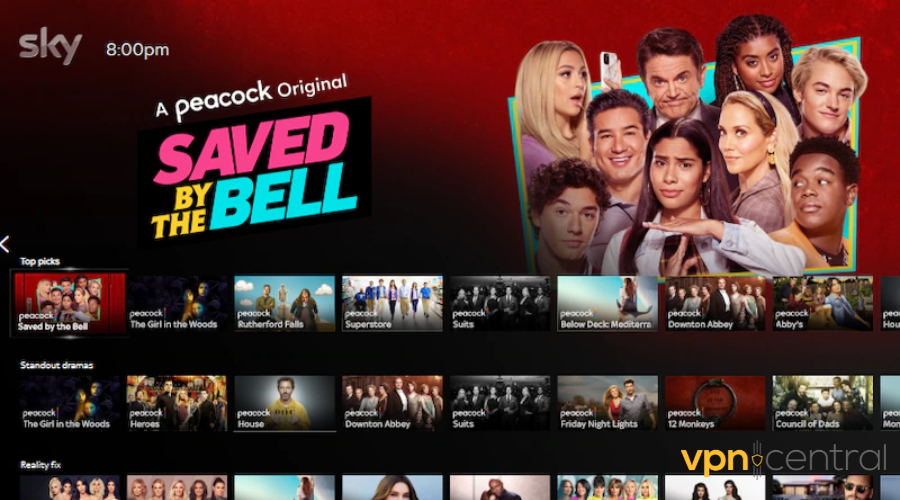 When you attempt to watch Peacock in Ireland, you'll be prompted with an error message. Among other things, it states that you can watch Peacock content from Ireland if you subscribe to Sky or Now.
Both platforms have dedicated sections where you can find Peacock content and watch it in Ireland. So if you have a subscription to any of these services, you can access some of Peacock's premium content.
Not all the movies and TV shows are available though.
The free shows are only available to US customers at the moment, so you'll need a VPN or Smart DNS to unlock them even if you have Sky or Now TV.
Wrap Up
Peacock holds a huge library of beloved shows and movies. Unfortunately, the platform cannot be directly accessed in Ireland.
It's expanding to a broader audience, but if you want to watch Peacock in Ireland and gain access to all shows, you'll need to bypass the geo-restrictions.