Want to know how to watch Peacock TV in Europe? We've got you covered.
This American streaming service is full of movies, television shows, live sports, and more. However, it's only available in a few countries via third-party services outside the US.
Fortunately, you can use a VPN to access the platform from any European country. Not only that, we'll show you how to get the job done with Psiphon as well.
Ready? Let's go!
Why is Peacock TV not available in Europe?
There are many streaming services in Europe. Some big names include Netflix, Disney+, Amazon Prime Video, and more.
The majority of these platforms are already popular in most countries across the region. As such, Peacock TV may fight a losing battle if it tries to outcompete them.
Another issue is the lengthy process of acquiring licenses to provide services to a country. Until then, the platform uses geo-restrictions to limit users from unsupported locations.
At present, its available to users in select countries in Europe. Still, not directly but via third-party streaming services like Sky and NOW.
The unrestricted regions include:
Germany
Austria,
Switzerland
Austria,
Italy
The UK
Ireland
But don't worry if you don't reside in any of the above. Our tricks below will help you stream Peacock TV hassle-free.
How to watch Peacock TV in Europe
Spoofing your location is the only way to unlock Peacock TV.
There are two ways to do that:
Use a VPN
A VPN is the best way to stream Peacock in Europe. You can use it to trick the platform into thinking you're in a supported country.
Simply put, it routes your traffic through a server in a Peacock-friendly region. So, you'll be able to bypass the geo-blocks and enjoy your shows.
Our top pick for the job is CyberGhost. It offers 9,000+ streaming-optimized servers, with over 1,500 located in Peacock-supported countries.
These are fine-tined to stream content in ultra-high definition. So you won't have to put up with buffering and lag.
Here's how to watch Peacock TV in Europe with the help of CyberGhost:
Go to CyberGhost's website and subscribe to the service.
Download the app and install it on your favorite device.
Open the app and log in.
Choose a server in the US.
Access Peacock TV and register an account.
Start streaming your favorite content.
Pretty simple, right?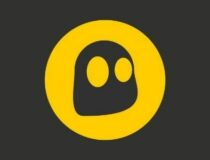 CyberGhost
Unblock Peacock TV from any European country and enjoy the highest quality with CyberGhost's streaming-optimized servers.
Use Psiphon
Psiphon is an open-source tool for evading internet censorship. You can use it to change your geolocation and freely browse the web.
The application is available for popular devices running on Windows, macOS, Android, and iOS.
Follow this step-by-step guide to unblock Peacock TV in Europe using Psiphon:
Go to Psiphon's website and download the application.
Install and run it on your device.
Select a server in the United States and connect.
Load Peacock TV and sign up for the service.
Sit back and enjoy the shows.
Psiphon redirects traffic to a server located in a different region, like a VPN. It also encrypts your connection to maximize user privacy.
While it's free, you may experience buffering when streaming content. You'll have to purchase speed bundles to unlock faster internet speeds.
Wrap Up
Now you know how to watch Peacock TV in Europe. And the solutions we've provided above are easy to follow, even for beginners.
A VPN is your best bet if you need speed, flexibility, and reliability. You'll benefit from streaming-optimized servers and watch content in razor-sharp images.
On the other hand, Psiphon works just as well but you may have to deal with buffering from time to time.