Peacock TV is a premium streaming service in the United States. It offers a broad mix of content, including blockbuster films, shows, and live sports.
Currently, you can only access the platform only in the US. It geo-restricts people from outside the region from jumping on board.
But, we'll show how to watch Peacock TV in New Zealand (NZ) using easy workarounds. These include using a VPN or Smart DNS Proxy.
Let's dive in.
Why is Peacock TV not available in New Zealand?
There are several reasons behind this.
First, the network lacks regulatory requirements to serve this country.
Second, the platform doesn't have the necessary copyright licenses for broadcasting shows in this region. As such, it has to geo-restrict content to discourage piracy.
Moreover, collecting payments from users in New Zealand is impossible without meeting the above requirements.
How to watch Peacock TV in New Zealand (NZ)
To watch Peacock TV, you'll need to trick the platform into thinking you're in a supported region.
Here's how to do that:
Use a VPN
A VPN allows you to redirect your traffic through a server located in a different country.
You also get to benefit from faster speeds and stable connectivity while streaming. In addition, your privacy remains highly secure when browsing the web.
We recommend NordVPN for this job. It has over 5,000 servers, with around 30% of them located in the US alone.
Just follow these steps to configure it:
Visit NordVPN and subscribe to the service.
Download and install the app on your device.
Run the app and log in.
Click any server location in the US from the map to connect.
Access Peacock TV on your browser or mobile app
Sign up and start streaming shows.
NordVPN subscriptions support up to six simultaneous connections. Its app is available for Windows, Mac, Linux, iOS, and Android devices.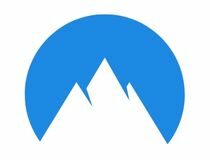 NordVPN
Watch Peacock TV no matter where you are and enjoy the best streaming quality with this high-performing VPN.
Use Smart DNS Proxy
A smart DNS is another workaround for changing your geolocation on the web. It modifies your existing DNS address to a country of choice.
The service also doesn't affect your internet speeds. As such, you should be able to stream content without distractions.
What's more, it's cheap and compatible with virtually any internet-enabled device.
Here's how to watch Peacock TV in NZ using Smart DNS.
Go to Smart DNS Proxy and sign up.
Check your account for the Primary and Secondary DNS addresses.
Open your device's internet settings page and look for DNS settings.
Enter the Primary and Secondary DNS obtained in Step 2 above.
Save the settings and reboot your device.
Access Peacock TV and register for an account.
Select any content to watch on the platform.
Sadly, smart DNS services don't encrypt your internet connection like VPNs. But it's easier to use and doesn't require any installations.
Wrap up
Now you know how to watch Peacock TV in NZ using a VPN and Smart DNS Proxy. The first method is always superior because it secures your internet connection.
But, the second option also has its merits. It's simple to configure and doesn't require you to install additional apps.