KKBox is the largest music streaming platform in Asia, but ironically, most countries on the continent don't have access to it.
Fortunately, there's a way to enjoy the millions of tracks on demand, even in an unsupported region. Keep reading to find out how!
Why is KKBox not available in your country?
The music streaming service has geo-restrictions in place to honor its licensing agreements with copyright owners.
To create a KKBox account and enjoy all the service has to offer, you need to be in one of the following locations:
According to some sources, it's also fully available in Brunei.
That's why if you're anywhere else, you may get this error message: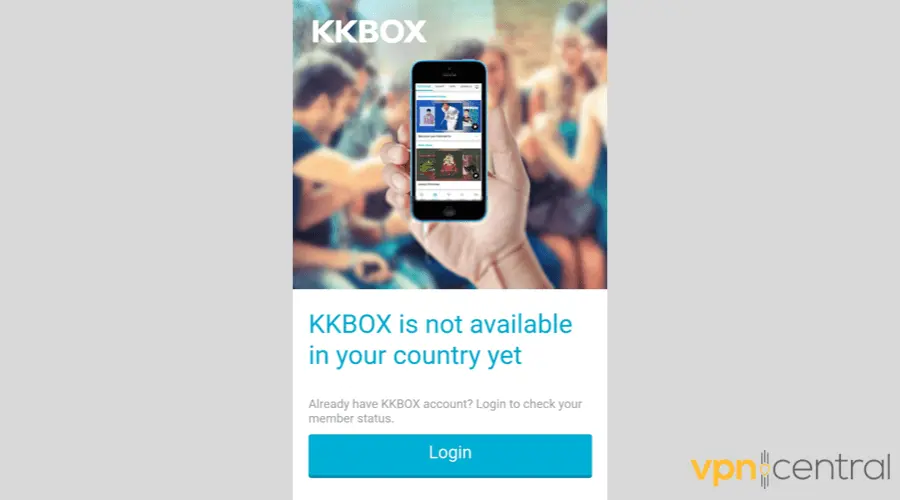 How to listen to KKBox outside of Asia?
The key to listening to KKBox outside of its service area is to set up an account in a jurisdiction where it's available.
Here's the best way to do so:
Sign up for a VPN service
A VPN is a software that can route your device's traffic to a third-party server in a foreign location, masking your IP.
In addition to location spoofing, a VPN also encrypts your data and handles queries using a DNS private server.
In other words, this tool can secure your connection and hide your streaming activity from your ISP and other online snoopers.
If KKBox is not available in your country, we recommend using CyberGhost. Here's how to get started:
Go to CyberGhost's site and purchase a subscription.

Download and install the native app for your system.

Launch the software and log in with your credentials.
Connect to a server in a location where KKBox is available.
Once your VPN connection is successful, create a KKBox account.
Once you have a KKBox account, you'll be able to stream music anywhere online if you're a paid member.
So, what makes CyberGhost the best option for KKBox?
It has servers in Hong Kong, Japan, Macau, Malaysia, Singapore, and Taiwan, which you can use to access the music platform.
Furthermore, it supports OpenVPN and WireGuard tunneling protocols and runs RAM-only servers to ensure your privacy. You can be certain it abides by its strict no-logs policy.
Its advanced feature set includes split tunneling, built-in malware, ad, and tracker blockers, and it can automatically secure Wi-Fi network connections. It also offers dedicated IPs that might come in handy.
Surfshark has native apps for all major OS, and it's compatible with smart TVs and routers. You can connect up to seven devices simultaneously.
If you decide to give it a go, keep in mind your subscription is fully refundable within 45 days of purchase.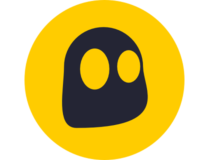 CyberGhost
Enjoy unrestricted access to your favorite music with this premium VPN service.
Wrap up
Unfortunately, you may find a song or an album on KKBox that is not available in your country.
But worry not; with our instructions, you'll easily bypass the streaming platform's geo-restrictions.
Keep in mind that for such purposes, it's always best to choose a reliable VPN service like CyberGhost.
Let us know how all worked out for you in the comments below!