LiveSoccerTV provides match schedules and stats, TV, radio, and streaming listings for the most popular leagues.
However, media companies with broadcasting rights have to comply with copyright agreements. That's why you may be unable to watch certain games.
Keep reading to find out what to do to catch all popular matches, regardless of where you are.
How to unblock broadcast channels on LiveSoccerTV?
Sports streaming platforms grant and deny access to users based on physical location.
Even if you're paying for the service, you may still miss your matches when you're outside the broadcasting region.
To spoof your IP successfully, you can try these tested solutions.
1. Use a VPN
To unblock the streaming channels featured on LiveSoccerTV, like iFollow, we recommend Surfshark.
Here's how to set it up:
Subscribe to Surfshark and create an account.
Download the app or browser extension for your system.
Launch the app or browser extension.
Connect to the server location needed to unblock your preferred sports platform.
Start streaming.
Surfshark is an excellent streaming VPN for all major OS, browsers, and routers. It has over 3,200 servers in 100 locations, many of which support 10Gbps connectivity.
This provider comes with a great set of features – double VPN, MultiHop, GPS override on Android, kill switch, static or constantly changing IP, and more.
Surfshark supports OpenVPN, IKEv2, and WireGuard tunneling protocols and runs its private DNS, hiding your online activity from the prying eyes of your ISP.
Plus, its RAM-only servers guarantee zero activity and connection logs.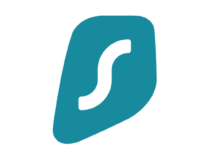 Surfshark
You'll be able to bypass any geo-block with this premium VPN service.
2. Use a premium proxy server
Like a VPN, a proxy server can obscure your location and circumvent IP restrictions imposed by streaming platforms.
Here's how to use it when LiveSoccerTV is not working for the game you want to watch.
Look for a proxy service provider that offers IP addresses from the countries your streaming platform requires.
Create an account.
Follow your chosen provider's setup guide.
Connect to a proxy to mask your real IP address.
Start streaming.
Rerouting your traffic to a proxy server can help you stream anonymously, but it involves no encryption.
So, a proxy isn't as secure as a VPN, but on the bright side, it won't slow down your connection.
When picking a service, we highly recommend one that sells a paid subscription and doesn't log any user data to safeguard your privacy.
3. Use SmartDNS
With this service, you can unlock restricted streaming content without masking your IP.
Here's what you need to do:
Subscribe to Smart DNS Proxy.
Create an account.
Follow the setup guides for your devices.
Once everything on the configuration status screen has a green tick, you can start streaming.
SmartDNS delivers faster Internet speeds than VPNs and regular proxies.
Wrap up
Some broadcasting channels on LiveSoccerTV may not be working for you because of geo-restrictions. That can be highly frustrating.
But with our recommended fixes, you'll be able to watch your matches live whenever you are.
Let us know what worked best for you in the comments below!