There are ways to easily reduce ping and latency in Mortal Kombat 11 and I bet you want these issues gone with the wind.
If you're here, chances are you are desperately hitting every button to get your revenge on your opponent, but the game doesn't cooperate.
Sometimes, this latency problem logs you out of the game and this causes you to lose the game all without being at fault.
If you're a committed player, you certainly don't want your rank and status to be damaged due to latency issues that class you at the bottom of the player's list.
Mortal Kombat 11 latency affects PlayStation 4 players the most, followed by a good number of PC users. Find below suitable fixes for multiple types of devices.
Luckily, you don't have to cave into immature defeat anymore because we have put together solutions and options to help you fight latency.
We promise you that these steps will be easy to implement and will cost less of your time.
Why Does Mortal Kombat 11 have high ping and latency?
➡️ Internet connection
This is every gamer's best friend and also the worst enemy. An unstable internet connection leads to high ping and latency. Your ISP may contribute by throttling your bandwidth usage.
In fact, an internet connection is the main factor in having a smooth gaming session. The moment your network is messed up, be rest assured you will have a rough game time and a very slow ping response.
➡️ Hardware
Another key player in Mortal Kombat latency issues is your device's hardware. If your device's hardware build does not effectively support the game, you will surely experience lagging.
Graphics card, CPU, and Memory capacity are the main hardware components required for heavy-weight gaming.
➡️ Firewall settings
Your firewall setup can affect Mortal Kombat 11 and this could lead to persistent session logout and latency.
If Mortal Kombat 11 is not allowed through your firewall, you will have difficulty playing the game because your firewall will always interfere.
➡️ Antivirus
Antivirus also affects games and Mortal Kombat 11 is not an exception. While playing Mortal Kombat 11, your Antivirus may suspect the game to be harmful to your device.
So to protect your device, it will try to stop the game and this causes latency.
➡️ Low storage capacity
Do you have enough space left to play this game without a breakdown along the way? Is your RAM space too small?
When last did you delete unnecessary items from your device so you can create space for the important ones? Make sure you remove unnecessary clutter that uses up space and slows down your device.
How do I fix high ping and latency in MK11?
1. Use VPN
As long as you are a consistent gamer, a VPN is one thing that shouldn't miss in your gaming arsenal. A VPN helps with connectivity and has tons of added benefits.
For example, it will hide your IP address from your ISP and prevent them from throttling your bandwidth. You will also enjoy a swift internet connection when using a VPN.
A VPN also offers you maximum security online and during game sessions. No one will steal your data, there will be no risk of DDoS attacks and the possibility to bypass online censorship and geo-blocks.
To set up a VPN on your device, follow the steps below. We recommend ExpressVPN because it has great features that benefit gamers. Plus it is the best VPN for going through geo-restrictions.
Purchase an ExpressVPN subscription and download the VPN on your device.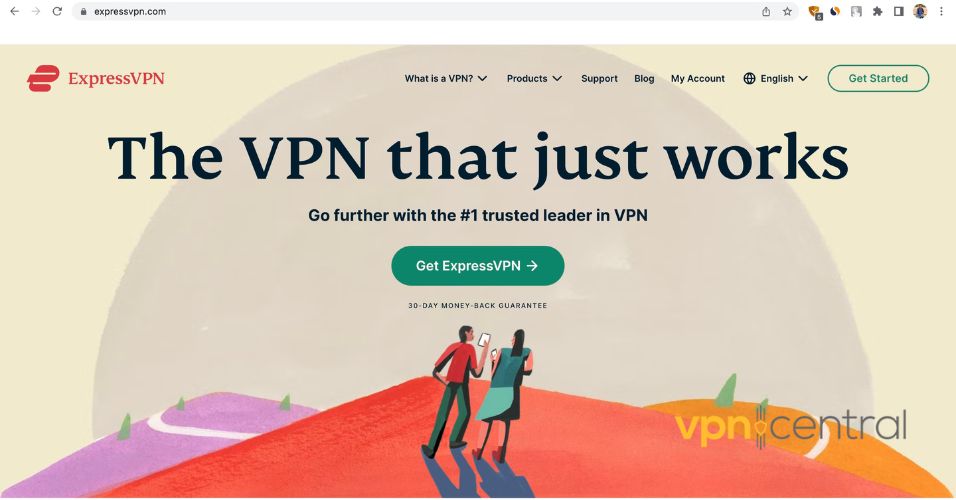 Follow the installation instructions to install it.
Launch ExpressVPN and log in with your credentials.
Turn on the VPN. Use the auto connect (click on the power button) or choose any region of your choice, preferably the US or one close to you.
Launch Mortal Kombat 11 and play without latency.
ExpressVPN has servers in 90+ countries and offers unlimited bandwidth. When you connect to it, your traffic will be routed through those servers, ensuring a steady and fast connection.
The VPN also encrypts your traffic, preventing ISP throttling. Thanks to its worldwide server network, you'll be able to connect to a virtual location and play Mortal Kombat even if it's banned in your country.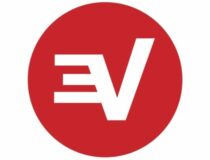 ExpressVPN
Connect to ExpressVPN for low ping rates and secure online gaming!
2. Reset the Internet connection
First, stay in an area with good internet reception. If you use Wi-Fi, try not to go too far away from the router. Also, make sure to choose a reliable ISP.
If you still have troubles with your internet connection then restart your device and your internet source.
Unplug your Ethernet cable or turn off your modem/router.
Wait for about 30 seconds and plug them back in.
Turn them back on and restart the device.
3. Allow Mortal Kombat 11 through the Firewall
On your start menu (Windows users), search for Windows Security.
Click on Firewall and network protection.
Select the Allow an app through firewall.
Click the Change settings button
Check the box beside Mortal Kombat 11.
Check the kind of network (public or private) that you require for this game.
Click Ok.
Sometimes, your Firewall or antivirus may block certain apps from launching. This happens often with games that require an Internet connection, such as MK11.
Make sure to add it as an exception or whitelist and try to launch it again. If you keep having problems, consider using an antivirus with a good detection rate that won't flag your game for no reason.
4. Use the right device
Check your device to make sure it can support Mortal Kombat 11 without breaking down.
Recommended hardware specifications for Mortal Kombat 11
CPU: AMD Ryzen 5 5600X – Ryzen 9 5950X, Intel Core i9 12900K
GPU: Nvidia GTX 1660 Super – Nvidia RTX 3090
RAM: 8GB – 32GB/64GB DDR4
Storage: 1TB HDD + 1TB SSD – 2TB M.2 SSD
To check if you meet these requirements:
Right-click on your This PC icon in the Taskbar.
Select More, then Properties.
You'll get a panel showing your Processor, RAM memory, and more.
5. Clear your device storage/cache
Delete unnecessary apps and items from your device to give room for Mortal Kombat to play smoothly.
Type Disk Cleanup in the start menu.
Open the app.
Select the drive you want to clear. We suggest picking the drive where MK11 is installed.
Under the Files to delete a section, check all the boxes and select Ok.
It doesn't take much to rectify high ping and latency in Mortal Kombat if you follow recommended fixes diligently.
If you have any type of problem with your MK11 game, make sure you verify your files and try reinstalling the game. A fresh start can help with frequent MK11 problems on Xbox, PC, and any other supported device.
It is very important that you have a compatible device because that is the first step to avoiding latency.
Use a standard VPN like ExpressVPN and stay connected to a strong network then Latency and ping will be a thing of the past for you.