NordVPN has an expansive peer-to-peer server network. As of writing, its peer-to-peer hardware fleet covers 47 out of the 60 countries and territories on which it has a footprint.
Unlike other P2P service providers, NordVPN lets you route your peer-to-peer traffic on its regular hardware. So in reality, you can use this vendor's entire network to cloak your IP address and hide your activity from snoopers.
Since NordVPN's regular and P2P servers are usually interchangeable, will you experience any difference in performance?
Yes, you will. And we have evidence to back this up.
Is NordVPN's regular server faster than its P2P server?
NordVPN's regular servers are faster than the P2P ones when browsing. Actually, the former may even deliver better download speeds when torrenting. Despite this, it would still be wise to connect to one of its peer-to-peer locations when sharing files through a torrent client.
Before we explain why, let's take a look at the results of our speed analysis while torrenting via uTorrent and while browsing on Opera.
We tested NordVPN's regular and P2P servers in Hong Kong, which was the best option for us in the Philippines.
Our base speed was: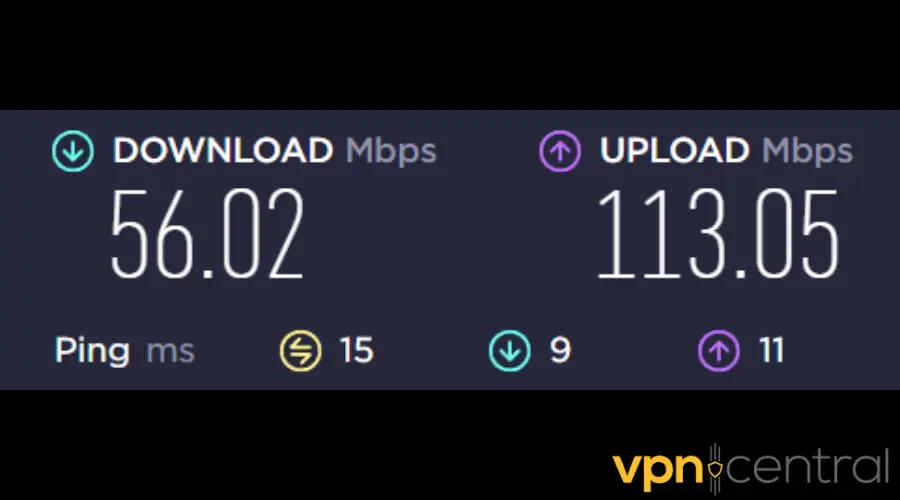 Now here's how NordVPN's regular and P2P servers affected our download and upload speeds while torrenting: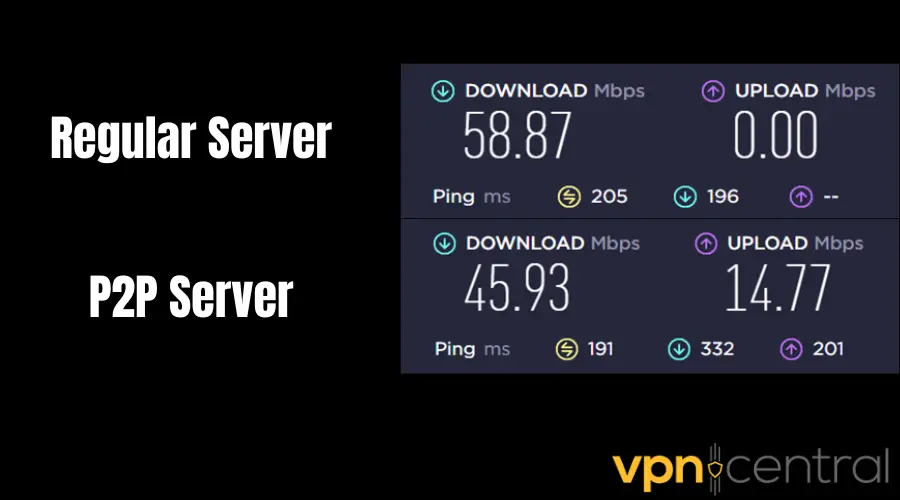 | | | |
| --- | --- | --- |
| | Download speed | Upload speed |
| Regular server | +5.09% | -100% |
| P2P server | -18.01% | -86.93% |
Judging by the results, connecting to NordVPN's regular server can slightly boost your download speed since your ISP can't throttle your bandwidth when it doesn't know what you're doing.
However, it can drive your upload speed down to zero, which is not desirable when sharing files.
In contrast, you can reliably save and distribute torrent files when you go with NordVPN's P2P server.
For our browsing speed test, the numbers paint a similar picture: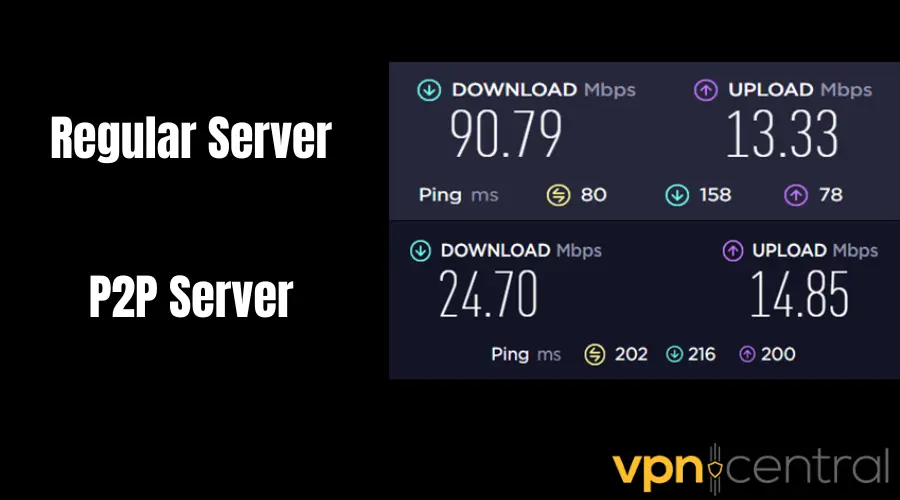 | | | |
| --- | --- | --- |
| | Download speed | Upload speed |
| Regular server | +62.07% | -88.21% |
| P2P server | -55.91% | -86.86% |
Our findings show that NordVPN's regular server can noticeably increase your download speed, which is what matters when surfing the Web. On the contrary, using its P2P hardware can slash it in half.
NordVPN's P2P vs regular servers
Obviously, NordVPN's P2P servers are suitable for torrenting and other uses like trading and gaming. Its regular hardware can be an alternative when you're in a location not on the peer-to-peer list.
Moreover, you should always choose NordVPN's regular servers for browsing, streaming, and gaming to avoid significant speed loss. If you need more privacy and security, you should consider this vendor's other specialty server hardware like double VPN.
Summary
NordVPN's regular servers can beat its P2P ones at their own game, but not win.
All in all, you should still stick to P2P hardware for torrenting, as it keeps both your download and upload speeds at acceptable levels. And choose its regular servers for other internet activities.