OfferUp is the number one local selling platform in the United States. But what if you want to sell in the US from another country?
Officially, you'll be dealt with an error message saying OfferUp is only available in the US.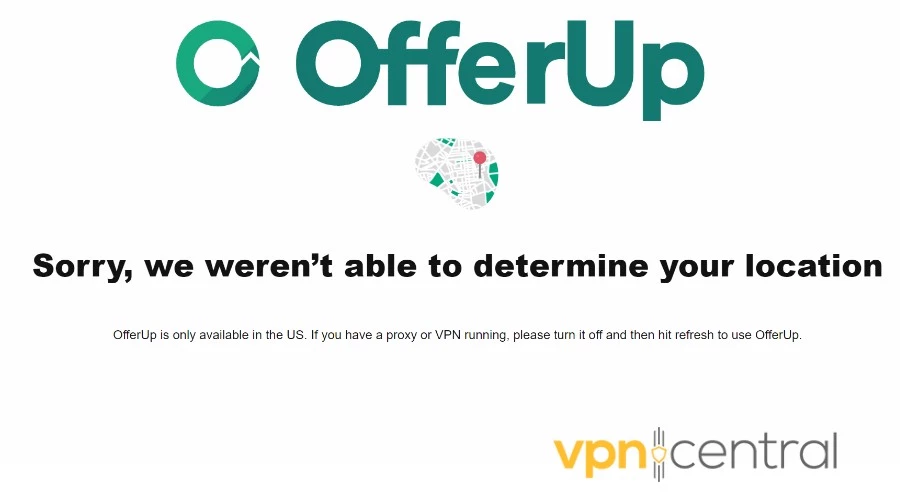 The good news?
A VPN allows international sellers to easily sell digital products or ship items to the US, by making it seem like you're located in the country.
Here's everything you need to know:
Where is OfferUp available?
OfferUp is designed as a hyper-local buying and selling platform. Its aim is to connect people in the same town or city, so they can easily buy or sell second-hand items, much like old-fashioned classified ads in newspapers.
It has a focus on in-person transactions and cash, though each party can arrange digital payment or delivery if they agree upon it.
Officially, this means OfferUp is only available in the United States and users are encouraged only to list items in their local area.
However, many people list items in different cities because they can easily deliver them. Likewise, those outside the United States can also use a VPN for OfferUp to get around geo-blocking.
Why do you see this error on OfferUp – this item is not available in your country?
This is a variation of the main OfferUp error message. It occurs when you land on an item page when you're located outside the United States.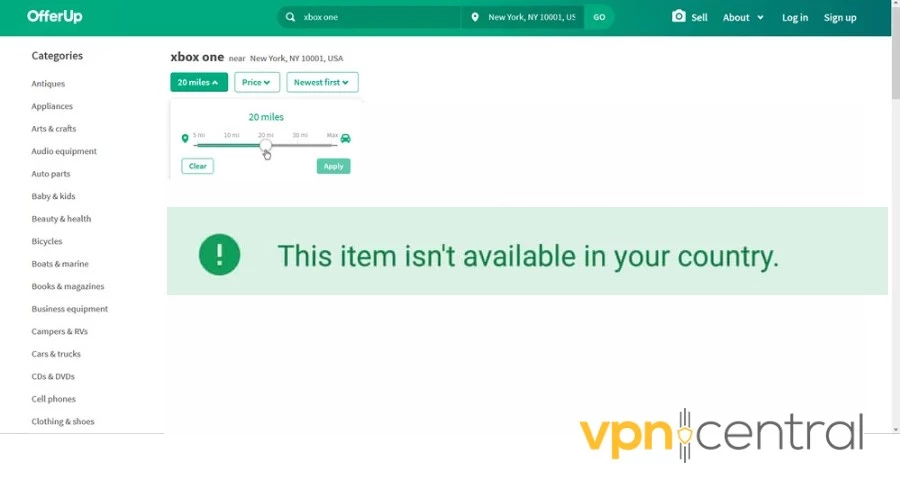 Just as sellers aren't permitted to sell from a different country, buyers are also not allowed to buy from a different country. There are no international shipping options and the platform does not have regional versions for different countries.
Occasionally, a seller may be willing to ship an item overseas, but you must have a high degree of trust because it isn't officially supported by OfferUp and you could risk being scammed.
In that case, you can use a VPN to properly access the item page and contact the seller to arrange shipment.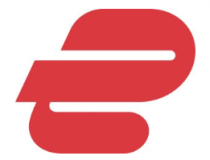 ExpressVPN
Easily unblock OfferUp on desktop with this secure and high-performing VPN.
How to unblock OfferUp when it's not available in your country?
When OfferUp is not available in your country, these methods can help you unblock it:
Use a VPN


The easiest option is to use a premium VPN, which can change your visible IP address to one in the United States.

ExpressVPN is the best option because it has many servers in the US, so you can even target specific cities.

Here's what to do:

1. Sign up to ExpressVPN and download the relevant desktop or mobile app.

2. Open the VPN app and use the three dots to open the list of locations.

3. Locate the United States and choose which city to connect to.



4. Once connected, go to OfferUp.com or launch the OfferUp mobile app.
Occasionally a server is blacklisted, but you can get around this by choosing another US location.

Revoke mobile location permissions


If you use the OfferUp app for Android or iOS, it'll ask for permission to use your mobile location service.

This sends your GPS coordinates and will cause the "not available" error if it's different from your IP address.

Here's how to fix it:

On Android:

1. Open Settings > Location, then switch off the Access my location option.



2. Alternatively, tap the second Location button and swipe down to the OfferUp app.

3. Tap the app and select Deny, to stop it accessing GPS data.

On iOS:

1. Open Settings > Privacy > Location Services.


2. Switch the option off or swipe down to find the OfferUp app and revoke its individual permission.

Tip: If the problem persists, it's better to switch to desktop

Use GPS Spoofing on Android


If you must use a mobile, another solution is to choose a VPN with GPS spoofing. For this, Surfshark is the best option:

1. Register with Surfshark and download the Android app.

2. Open Surfshark and tap the settings cog.

3. Go to Advanced Settings and toggle on the Override GPS location option.


4. When asked to modify settings, tap Let's go.

5. Tap Open Settings when prompted to enable developer options.

6. Swipe down to About Phone and tap on Build number 7 times in a row. It should then say: You are now a developer.

7. Return to the Surfshark app and go to the next step.

8. Once again, you'll be prompted to Open Settings, and this will open the developer area.



9. Swipe down and tap the Select mock location app option.

10. Select Surfshark and then go back to the Surfshark app to finish the wizard.



Surfshark will now match your GPS location with the VPN location, so OfferUp cannot detect your real location when using the mobile app.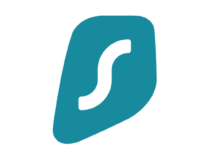 Surfshark
Seamlessly unblock OfferUp on mobile with this fast and reliable VPN.
Wrap up
Although OfferUp is intended for local US sellers, there are still opportunities for those outside the country.
The best way to get around the OfferUp not available in your country error is to use a VPN like ExpressVPN to change your IP address.
Surfshark is also a good option if you want to use the Android app because it can also spoof your GPS location.
---