Omegle is a popular online chat website for talking with random strangers from around the world.
However, you may sometimes encounter a technical error indicating that Omegle's server is unreachable. The hitch usually prevents users from accessing the website altogether.
Read on to learn why it happens and what you can do about it.
What causes the technical error: Server was unreachable on Omegle?
Omegle usually displays the message below whenever servers are unreachable:
Omegle technical error: server was unreachable for too long and your connection was lost. sorry. 🙁 Omegle understands if you hate it now, but Omegle still loves you.
Check the following screenshot for clarification.
The usual reasons behind this annoying error include:
IP address ban for violating Omegle's Terms of Service.
Poor internet connectivity.
Server issues on Omegle's end.
Now, let's check out the best solutions to these problems:
How to fix Omegle technical error: Server was unreachable
The Omegle technical error server was unreachable glitch is fixable through any of the following methods:
Using a VPN
The best VPNs for Omegle can help you override its unreachable server issues. This is most effective when you're blocked from the platform due to an IP ban.
We recommend using ExpressVPN as a top solution to this problem. The service is reliable and incredibly fast, and you can choose IP addresses from over 3000 servers in 94 countries.
Here's how to get it up and running:
Visit ExpressVPN's website and choose a subscription.
Download and install the right app for your computer or smartphone.
Follow the step-by-step on-screen instructions to configure it.
Select a location and click on the Power icon to connect.
Reload Omegle on your browser.
A VPN can sidestep Omegle IP bans by issuing you a new address. It's equally effective for bypassing network issues as it can ensure a stable internet connection.
That said, Omegle's IP blockers can be tough to beat. So, consider checking out these quick fixes if your VPN fails to work with the website.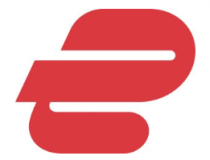 ExpressVPN
Enjoy uninterrupted and error-free access to Omegle with this VPN's secure and reliable service.
Delete Flash browsing data
Omegle's messaging platform relies on Flash technology to power its chatrooms. So, sometimes, the server was unreachable technical error may arise due to misconfigurations.
But worry not.
Fixing this problem is as easy as deleting your computer's Flash data. You can do it by following these steps:
Close any open browser.
Open Adobe Flash Player on your device.
Locate the Storage tab under Settings Manager.
Click Delete All to erase all flash browsing data.
Restart your browser to access Omegle once more.
This method helps resolve Omegle server error issues arising from software bugs. It best fits old browsers that heavily depend on Adobe Flash Player to work.
Clear browser cookies
Deleting your browser's cookies is another alternative to fix Omegle's unreachable server problem. It clears all saved data so that you can start afresh.
All you have to do is follow the steps below.
Note: This solution applies to Google Chrome and other Chromium-based browsers. Examples include Microsoft Edge, Opera, Brave, etc.
Click on the three-doted icon to expand Chrome's menu options.
Scroll down to locate More tools, then choose Clear browsing data.
Check all options on the pop-up window that appears and click Clear data.
Alternatively, you can fix the Omegle server was unreachable technical error by typing chrome://settings/content/cookies in the address bar.
Next, press Enter.
Select Privacy and Security and choose Clear browsing data.
Again, select all options in the pop-up window, and click Clear browsing data.
Reload Omegle to access the website.
This Omegle technical error glitch is equally simple to fix on Firefox. Here's what you need to do:
Click the menu icon in the top-right side of your browser window.
Select Settings from the list of options.
Click Privacy & Security.
Scroll down a bit and choose Cookies and Site Data.
Check the two options on the dialog box that shows up and click Clear.
Try accessing Omegle once more.
Clearing browser cookies fixes formatting problems that prevent websites from loading. Moreover, it removes corrupted data causing the error connecting to the server on Omegle to arise.
Use Incognito mode
Incognito mode or private browsing is another option you could try. It's a super simple workaround for the Omegle technical error server was unreachable bug:
Open your browser.
Right-click on your browser icon on the taskbar.
Choose New Incognito/Private window.
Access Omegle to chat with others.
Incognito mode doesn't load any previously saved cookie/flash data on your device, which increases your chances of using Omegle error-free.
Wrap up
The Omegle technical error server was unreachable bug can be a huge inconvenience when using the platform.
But the solutions above can assist you in fixing the issue without breaking a sweat.