The Pandora app combines the best of traditional radio with modern music streaming. It lets users listen live and on-demand while curating stations based on their favorite genres and tastes.
The basic service is free with ads and restrictions. The premium service unlocks higher audio quality, song downloads, and entire offline stations.
However, if you're not in the United States, you'll quickly receive an error saying the service isn't available in your country.
Why is Pandora blocked in other countries?
Pandora is owned by the American SiriusXM satellite radio company. Due to licensing agreements with stations and labels, the platform is only officially available to users in the United States.
The Pandora app tracks your IP address and other location data and blocks access if you're outside the US. In turn, you get an arrow message saying: Pandora is not available in this country.
The good news? You can bypass geo-restrictions with a few simple steps.
How to unblock Pandora from anywhere
The trick to unblocking Pandora is to spoof your IP address to make it appear like you're located within the US.
Here's how:
1. Use a VPN
A VPN encrypts your internet connection and routes all data through a separate server. As a result, apps and websites can't detect the real source of traffic.
A good VPN app lets you choose the location of the server, so you can get around any geo-restrictions.
Let's use NordVPN as an example. It has proven to unblock Pandora with ease and is also among our top recommendations for the job below.
Here's how to get started:
Visit NordVPN's website and choose a subscription.
Download the relevant VPN app on the device you wish to listen to Pandora on.
Launch the VPN and select the United States as your location. The default location is usually the fastest, but you can manually choose a different US city if required.
Once connected, go to Pandora.com and sign up to the service, if you haven't already.
Download the Pandora app to your chosen device.
Whenever you access Pandora, make sure you're connected to a US VPN server.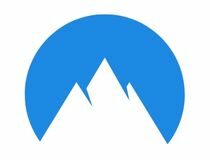 NordVPN
Enjoy Pandora wherever you are with this fast and reliable VPN.
2. Use a proxy
Similar to a VPN, a proxy sends all internet requests via a secondary server to spoof your location. You'll need to find or purchase a proxy located in the United States to solve the Pandora not available in this country error.
Premium proxies are more stable, private, and less likely to get blacklisted.
Unless you use a web proxy, which is usually too slow to stream music, you must configure it manually on your system. To do that, use the proxy address/hostname and port you'll receive after signing up.
Here's how to do it on different devices:
Windows
Open Settings > Network & Internet and click the Proxy link on the left pane.
Under Manual proxy setup, you'll see the tabs to enter the address and port.
macOS
Open System Settings > Network and click your network.
If it's a wired network, click Advanced, or click Details if you're on Wi-Fi.
Go to the Proxy tab and enter the address and port.
Android
Open your Wi-Fi settings and long-press your network.
Tap Modify network, and under Advanced, tap Proxy.
Check Manual, then enter the Hostname and Port.
iOS
Open Settings > Wi-Fi and select your network.
Under HTTP Proxy, tap Configure Proxy and choose Manual Configuration.
Enter the address and port.
A proxy works well if it is stable and private. However, VPNs have the advantage of letting you switch between different servers.
3. Clear cookies and app cache
If you've ever tried to access Pandora without spoofing your IP, it may have stored browser cookies or app data on your device. These can have info on your real location and cause the Pandora not available in this country error.
So, you should delete your cookies and app caches before using a VPN or proxy.
Here's how:
Go to your browser's Privacy settings and locate the section with cookies and site data.
Search or browse to Pandora.com and delete all data.
Then, go to your mobile device settings and locate the list of apps.
Swipe down to Pandora. On Android, tap Clear Cache and Clear Data. The same option on iOS is called Offload App.
4. Turn off Location Services
If your mobile device has its GPS location services turned on, you're prone to revealing your real location.
Follow these steps to prevent that:
Go to your phone's Settings. On Android, tap Location or hit Privacy > Location Services if you're using an iOS device.
Toggle off your location or swipe down to find Pandora and revoke its individual location permission.
Best VPN services for Pandora
We tested the leading VPN providers to see which reliably unblock Pandora and offer the best speeds:
NordVPN – NordVPN is slightly more cost-effective at $11.99/mo, but its performance is still top-tier for music streaming. It offers a dedicated IP, and you can choose from 16 different US cities. It also has extra threat protection features like Safe Search and an antivirus. 
ExpressVPN – ExpressVPN boasts a simple app and impressive speeds. It has 24 individual US servers, so if you're ever having trouble with one, you can just switch to another. Plans start from $12.95/mo.
CyberGhost – From $12.99/mo, CyberGhost lets you pick from 11 separate US locations. Furthermore, it has special servers optimized for streaming. We like that you can use a dedicated IP address, as it makes it less likely for your connection to be blacklisted.
Pandora not working with a VPN? Do this!
Sometimes Pandora may fail to work when using a VPN. This can arise due to several reasons.
First, choosing a server outside the United States may be a problem. As you know, the music streaming platform isn't available outside this region.
If that's not the case, it's highly likely your VPN is leaking. Your actual location becomes visible when such happens, so Pandora blocks you.
Using a non-secure tunneling protocol will also cause problems to arise. You'll face challenges unblocking the music streaming platform without adequate traffic encryption.
But that's not all:
Using free and low-quality VPN services won't do you any good. Most are notorious for leaking user location and don't work as promised.
The solutions?
Choose a reliable VPN service from our recommendations.
Connect to VPN server locations in the United States.
Enable IP leak protection on your VPN of choice.
Use hardened tunneling protocols like OpenVPN, WireGuard, NordLynx, etc.
Apart from the above, consider getting a dedicated IP from your VPN provider. Though it costs extra, you'll enjoy enhanced trust on the internet.
Wrap up
The Pandora not available in this country error is easy to bypass when you know how. The easiest option is to use one of the above VPN services, but a proxy can work well too.
As long as you can spoof your IP address, you can listen to your favorite music from anywhere in the world!