Can't you watch Pluto TV with your VPN? Is not it working according to your expectation? In this article, you will find all the details and the ways to fix this problem.
Pluto TV is an American TV network and is very popular around the world. Though it is not available in many countries, thanks to the VPN, people worldwide still get access to it anyhow.
But, sometimes, Pluto TV may not work with a VPN.
There may be two cases. The first one is, Your VPN worked with Pluto TV in the past. But, Right now, it is not working anymore.
Second, your VPN never worked and is still not working on Pluto TV. Both of them are mostly the same error except for a mild difference.
Make sure to explore some of the best VPNs that work with Pluto TV, so you can choose the one that fits your needs best.
Does Pluto TV work with VPN?
Yes. Pluto TV works with VPNs and a tunneled connection can sometimes even improve streaming speed on the platform.
Reputable VPNs come with thousands of servers and unlimited bandwidth and data.
For streaming, this means you don't have to worry about ISP throttling or running out of data, which leads to fast and buffer-free connections.
Why is Pluto TV not working with VPN?
The reason behind this problem may exist in your VPN configuration or the VPN service you have been using.
If your VPN suddenly has stopped working on Pluto TV, it means there may be a change that occurred on your device or in the VPN configuration.
A lot of users reported Pluto TV is working fine on their other devices except their PC. In most cases, the problem was with the configuration/settings.
Why may Pluto TV not work with your VPN?
Some VPNs don't work on Pluto TV. Because Pluto TV and other streaming services actively use VPN blocking technologies.
As a result, typical VPN connections often get caught and blocked. In that case, Users may not get access to Pluto TV at all.
But, Sometimes, you may be able to stream Pluto TV with an ordinary VPN. But, it won't last for a long time.
Another reason can be the VPN connection's performance. Premium pricing doesn't ensure premium performance for a VPN.
So, You may see Pluto TV is showing a blank black screen while streaming with a premium VPN connection.
However, you can follow some ways to get rid of this problem.
Quick Tip:
If you keep having this problem with your current VPN, we recommend switching to another solution. For Pluto TV, we suggest ExpressVPN which is reviewed as one of the best VPNs for streaming.
The app is capable to encrypt and hide your traffic information, so you will be able to bypass geo-blocks and VPN regulations. It has thousands of servers and advanced privacy features.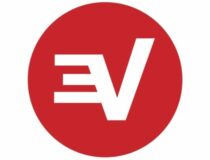 ExpressVPN
Stream your favorite content without errors or interruptions with this fast VPN for Pluto TV!
How can I fix Pluto TV not working with VPN?
1. Clear browser cache and cookies
Press CTRL + Shift + Del on the keyboard on any chromium-based browser.
Check Cached images and files and Cookies and other site data.
Set All time as Time range.
Click on Clear data.
In this way, you can clear your browser cache and cookies. After that, try to stream Pluto TV again with your VPN.
Sometimes, the corrupted cache and temporary files on the browser may cause Pluto TV streaming problems. If it happens in your case, clearing these temporary data will fix the problem.
2. Reset the Pluto TV app
Open the start menu and search for Pluto TV app.
Right-click on the Pluto TV app and choose App settings.
Scroll down, find the option Reset and click on it.
After resetting, try to stream again and see if it helps. If you use the Pluto TV app on any other platform, you should reset the app there too.
3. Reset network
Press Win + I to open Windows settings.
Go to Network & Internet.
Scroll down a bit and click on Advanced network settings.
Again, Scroll down and go to Network reset.
Click on Reset now.
Click yes to confirm Network reset.
After clicking there, it should take a few seconds to complete the process. You should restart your PC once the process is complete.
Resetting the network settings on Windows will refresh all of your network components and set them to their default settings. After doing it, you can try to stream Pluto TV using your VPN again. It should fix the problem.
However, For some users, re-configuring the Internet connection settings on the PC may be required after resetting the network setting.
4. Try streaming an optimized VPN server
If you connect to an overloaded VPN server, you may see problems while streaming videos on any platform. Especially, it only may show you a black blank screen instead of VPN content on Pluto TV.
So, connect to a different one particularly a streaming optimized VPN server to get rid of this problem. It is very easy to do. In your VPN app, you can easily see these servers. Some apps even have a search feature. Use that if you don't see these servers.
5. Re-Install the VPN client
5.1 Remove VPN client
5.1.1 Uninstall dedicated VPN client
Open Windows settings.
Go to Apps.
Click on Apps & features.
Search for your VPN client software using the search box.
Click on three vertical dots icon next to the VPN client you want to uninstall and click on Uninstall.
Then, Follow the on-screen options/instructions.
5.1.2 Remove built-in VPN
Go to Network & Internet like before.
Go to VPN.
Click on the VPN connection you want to remove and then click on Remove.
At last, click on Confirm.
5.2 Add VPN Again
5.2.1 Install VPN client
Visit your VPN provider's official website or download center.
Download the correct VPN app for your device.
Then, Install the app.
Open the app and sign-in using proper username and password.
5.2.2 Add Built-in VPN
Go to VPN in Windows 11 settings as shown above.
Click on Add VPN.
Provide correct VPN configuration information and Click on Save.
After re-installing or re-adding your VPN connection, try to access Pluto TV and see if it fixes the problem or not.
6. Use VPN Client instead of built-in VPN settings
VPN clients have features to choose servers that are optimized for streaming or any particular purpose. As a result, users can always choose the right server to stream Pluto TV.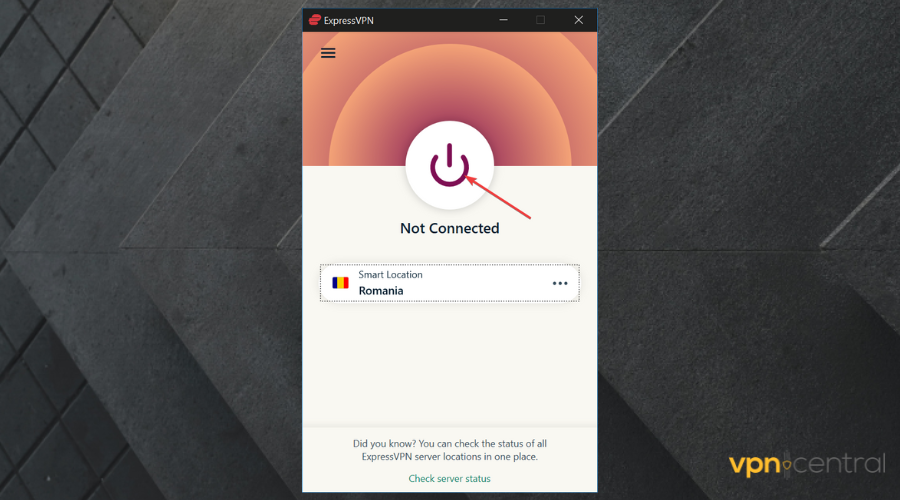 But, If you use built-in VPN settings, it won't be easy to switch servers. As a result, you may face various problems accessing Pluto TV from your devices.
So, You should use the dedicated VPN client instead of setting up a VPN manually on your device.
A good option is ExpressVPN which offers a great array of features that will surely come in handy on Pluto TV, and many other streaming services as well.
That being said, there are also other VPN options you can choose from in this category.
7. Uninstall any other Proxy or Unblocker
If you use any unblocking software, a proxy, or Smart DNS, along with VPN, that may be why you have been encountering a problem with Pluto TV.
So, To fix Pluto TV not working with VPN, uninstall every other unblocking technology from your PC or smart device.
To uninstall, you can follow the instructions given in method 5.1. One thing you should keep in mind is that VPN is the only stable way to unblock any geo-restricted content.
So, It won't be wise to invest in any unblockers that may stop working in the future or sell your usage logs.
8. Use different VPN protocol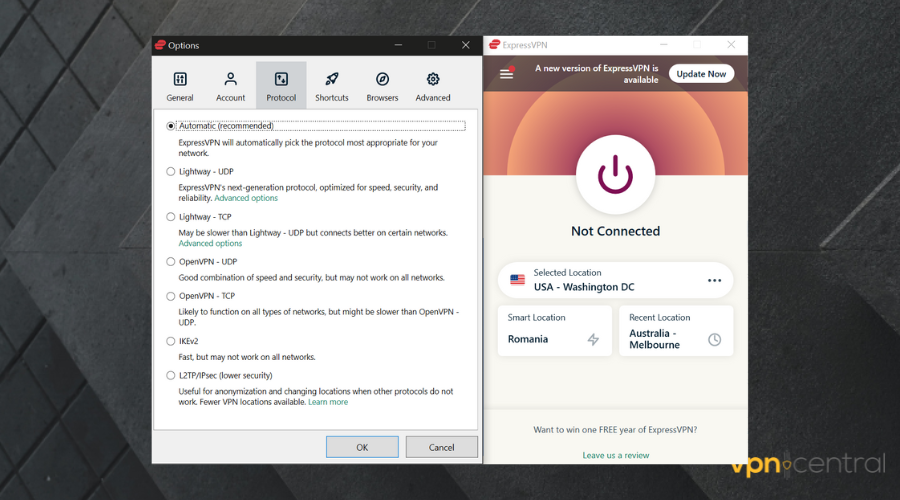 Each VPN protocols come with each facility. Some are known for their performance. By default, your VPN app will choose the best protocol for you.
But, If you find Pluto TV is not working with your VPN, you can change the protocol and see if it fixes the problem or not.
Usually, the option to change protocol is on the settings of the VPN app. It's not very hard to figure it out. If you have the option to change Transport Layer Protocol, always choose UDP over TCP if you want a faster experience.
Why are some VPNs not ideal for Pluto TV?
Popular streaming platforms like Pluto TV, and Netflix continuously and aggressively are working to block any type of VPN network to access their contents.
There are many reasons. But, The main reason is to reduce the load on servers and avoid any copyright issues.
However, VPN providers are also working to bypass any VPN blocking technologies that these streaming platforms are using. They need skill, effort, and budget for this.
When industry-leading VPNs like Private Internet Access, ExpressVPN, NordVPN, etc., can bypass these technologies, many cheap and ordinary VPN providers fail.
Budget and lack of technical ability are the major reasons cheap and small VPN providers fail to bypass most VPN blocking technologies.
Besides this, stable, powerful, and high-speed servers are required to stream any video content.
These random VPNs often fail to provide smooth performance as they don't own or rent powerful servers. Most of the time, their servers remain overloaded. Also, these don't have proper obfuscation features.
Obfuscated servers hide the fact that users have been using a VPN.
Else, WebRTC and DNS leak protection are also necessary to minimize the risk of being exposed while using VPN. Most cheap and free VPNs don't have these features.
For these reasons, not all VPNs are ideal for Pluto TV.
The above methods will help to fix Pluto TV not working with VPN problems. But, If you use very cheap and poor-performing VPNs, no methods will help except switching to an ideal VPN.