Launched in South Africa in 2015, Showmax has become available in many locations ever since.
But despite the global expansion of this video-on-demand service, it remains out of reach in many countries.
So, what can you do if you get an error message on Showmax?
Below, we'll show you a few handy tricks on how to bypass the platform's restrictions and enjoy your favorite programming anywhere in the world.
Why do you get the error Showmax: connection not allowed?
There are two error messages you can encounter when trying to stream Showmax.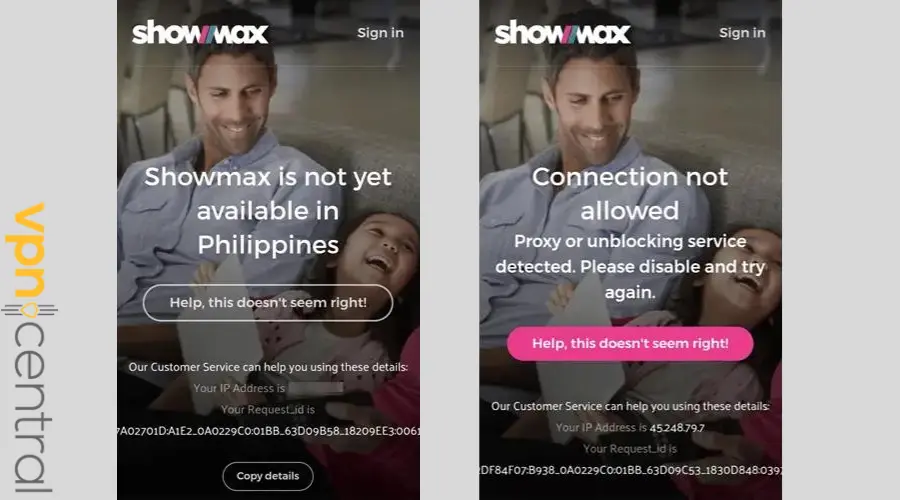 The platform may notify you that you're trying to access its content in a restricted area. It uses geo-blocking to ensure it distributes its programs only in licensed jurisdictions to comply with its copyright agreements.
Unfortunately, while Showmax is available in many African, European, South Atlantic, and Asia Pacific countries, the US and Canada remain outside of its service area.
Alternatively, you can get an error screen because of your use of unblocking services, like proxies, VPNs, or SmartDNS.
The possible reasons why such tools often don't work on Showmax are as follows:
Blacklisted VPN IPs — Showmax likely has a database of known VPN IPs from different vendors, which it automatically blocks.
Cached files — Web browsers store data from the sites you visit to help improve your online experience. However, that may expose your location and sabotage your IP masking efforts.
Activated split tunneling — This feature allows you to decide which traffic to go through the VPN. If you set Showmax to bypass the encrypted tunnel, you'll broadcast your real IP to the platform.
Outdated VPN software — When you don't have the latest version of your VPN app, it won't work as intended.
Ineffective VPN service — Some providers have leaky servers or an insufficient network to get around the streaming service's defenses.
What to do if Showmax is not working with a VPN?
When Showmax resists your VPN unblocking attempts, do the following:
1. Try another VPN server
If your VPN fails to unlock this platform's South African content library, here's how to switch to another server in the same location:
1. Open the app and check the server number.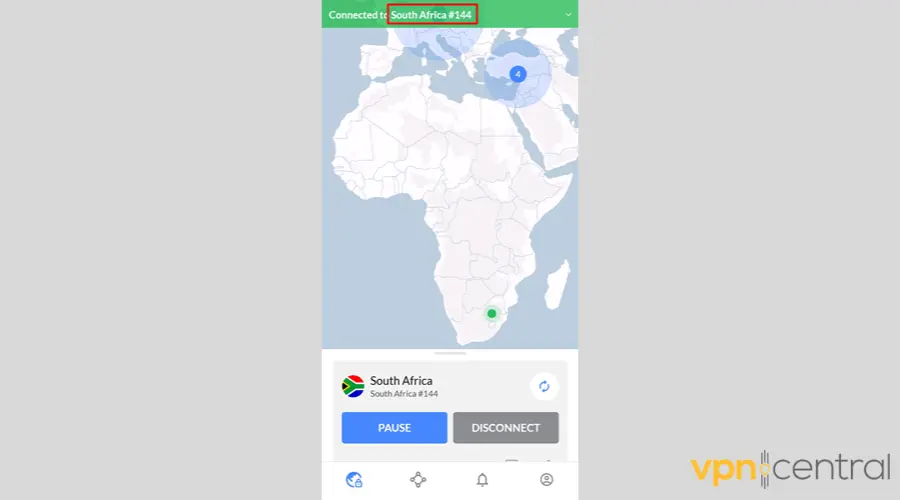 2. Tap the Disconnect button.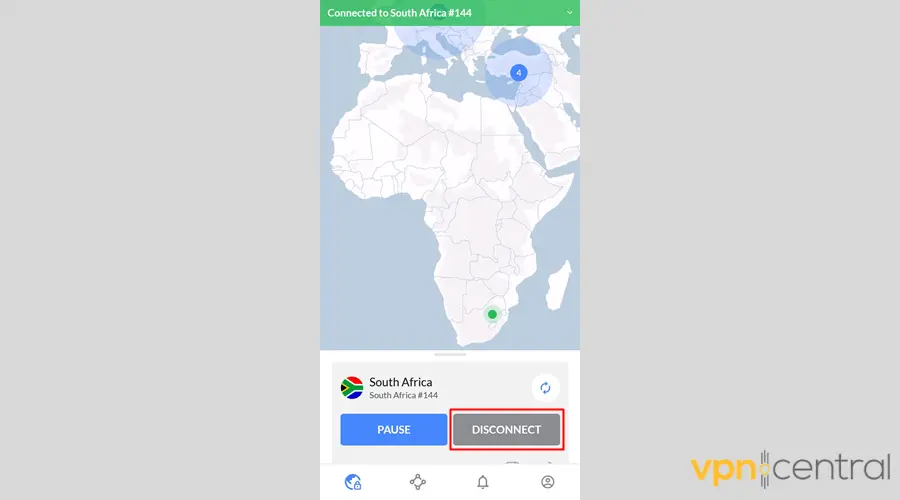 3. Reconnect to South Africa from the server location list.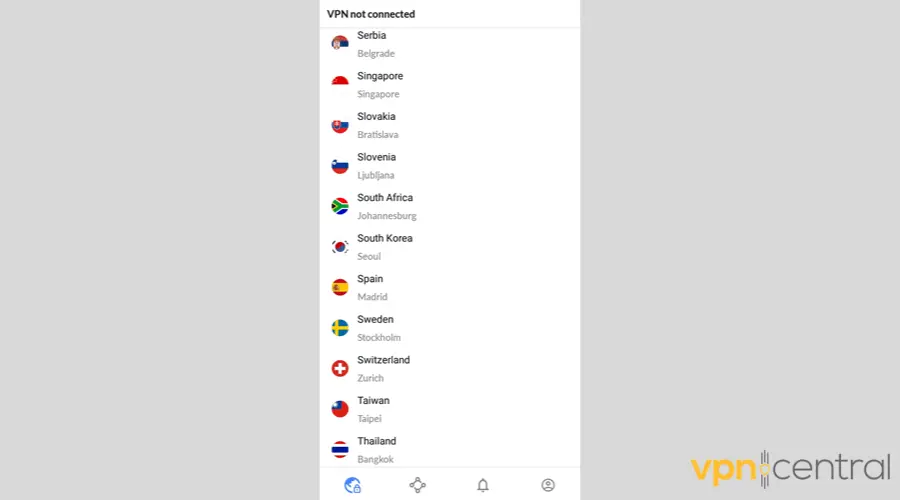 4. Once connected, make sure that the server number changes.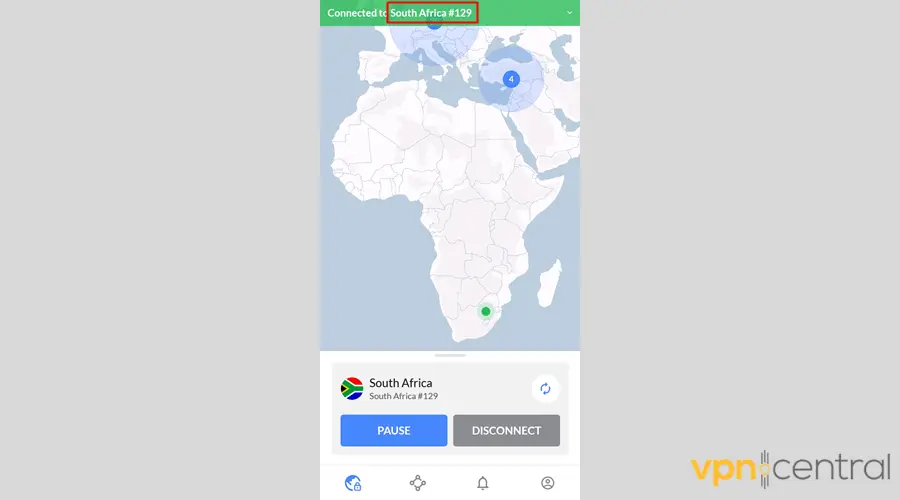 This method is incredibly simple but allows you to dodge VPN server bans and faulty hardware.
2. Delete your browser's cookies
If you can't unblock Showmax's web app on Google Chrome with your VPN on, follow these steps:
1. Press Ctrl + H to open History and click the Clear browsing data button.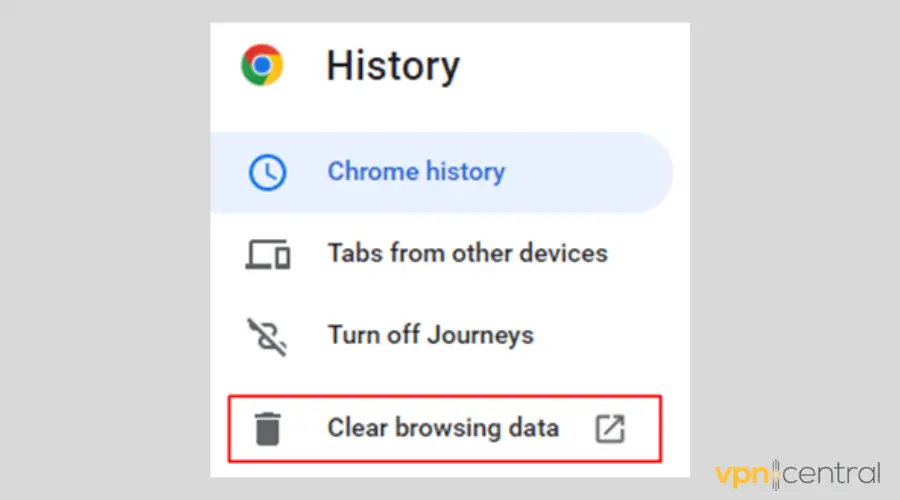 2. Go to the Advanced tab.
3. Ensure that the Cookies and other site data and Cached images and files boxes are checked.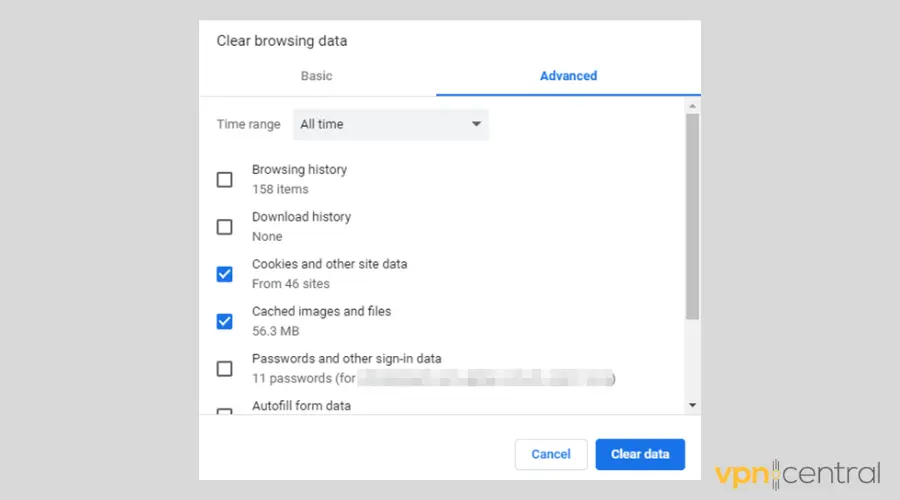 4. Set the time range to All time and click the Clear data button.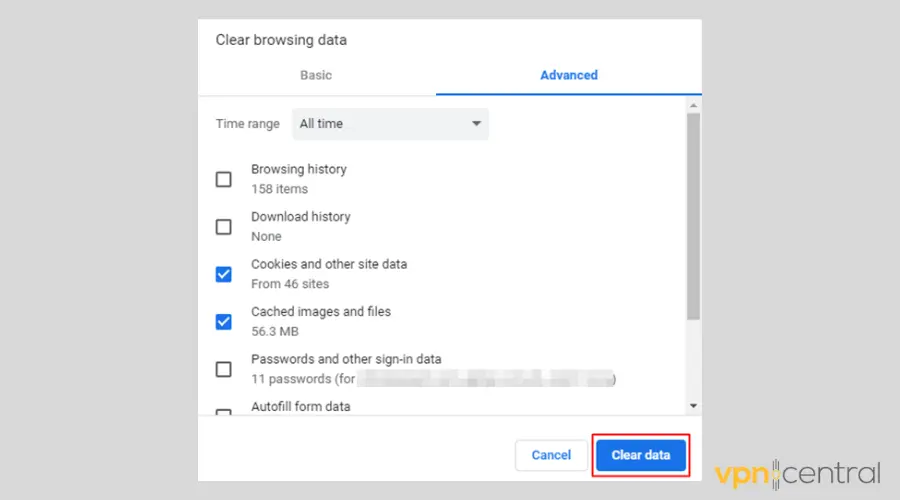 5. Connect to your VPN again and start streaming your Showmax programs with no interruption.
Without cookies and cached data on your browser, you can have a fresh start.
3. Change your VPN service
If Showmax keeps blocking your VPN, then it's time to up your game!
We recommend NordVPN, as it has a proven track record of accessing geo-restricted streaming services and other content.
Here's how to get started:
Go to NordVPN's site to purchase a subscription.

Download the native app for your device.

Install the app and log in with your credentials.
Open the list of servers and scroll down to find your preferred Showmax location.

Connect to the server and begin streaming.
In addition to South Africa, NordVPN provides IPs from Showmax-supported countries in the Asia Pacific and Europe.
That will help you unlock many of the platform's regional libraries.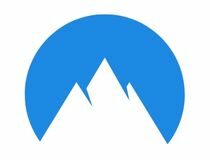 NordVPN
Access your favorite shows from anywhere with the help of this premium service.
Wrap up
Showmax's anti-VPN game is top-notch, but you can still go around its restrictions.
Namely, with NordVPN, you won't ever have to deal with the Showmax: Connection not allowed error message again.
Do you agree with our recommendations? Share your thoughts in the comments below!