SHOWTIME is known for its critically acclaimed original TV shows. However, if you're not in the US, you'll need a VPN to enjoy them due to geo-restrictions.
However, many VPN users have reported getting error messages on the platform.
On the bright side, there are always ways to get around the blocks. We'll cover several quick and easy solutions so you can binge again.
But first, let's see more about the issue!
Where is SHOWTIME available?
SHOWTIME is exclusively available in the US.
Broadcasting its content outside of this territory would breach its licensing and distribution agreements.
So, if you're a viewer from another country, you're out of luck. But, as we discussed above, a reliable VPN service can resolve this issue.
Why is SHOWTIME not working with your VPN?
Most major streaming platforms have a strict anti-VPN policy. That's because such software allows users to bypass geo-restrictions, which goes directly against copyright and licensing agreements.
SHOWTIME detects VPN activity based on blacklisted and data center IP addresses. It'll also block you if it notices an unusual amount of connections coming from your IP.
Namely, addresses with more than eight to ten simultaneous connections are considered suspicious.
Furthermore, you might be using a faulty VPN that isn't properly encrypting your traffic.
If SHOWTIME isn't working with your VPN and blocks you, you won't be able to play videos and will see the following error message instead:
It looks like we can't reach SHOWTIME at the moment. Please try again later.
How to fix it?
SHOWTIME blocking your VPN service can be frustrating.
That's why we've prepared several tested methods that will take care of this problem.
1. Switch to another VPN server
Sometimes, all you need to do is change the server you use.
Most likely it was blacklisted, or you were sharing it with too many other users.
In any case, something about it seemed suspicious, so the streaming service blocked it.
Luckily, the solution is simple! So if you're watching SHOWTIME in the UK or Europe, all you need to do is open the VPN app, connect to another US server, and reload the streaming platform.
2. Clear your browser cache and cookies
Your browser can reveal your actual location to SHOWTIME.
Both the cache and cookies serve to streamline and personalize your browsing experience. They do that by remembering parts of web pages and sessions.
That includes your login details, passwords, shopping carts, and your location.
So, if your real IP address has been stored, SHOWTIME will know you're using a VPN and block you.
Although useful, you should occasionally delete your cache and cookies to prevent this from happening.
Here's how to do it on Google Chrome:
1. Open the browser, click on the three-dot menu in the upper right corner, and mouse over More tools.
2. Select Clear browsing data.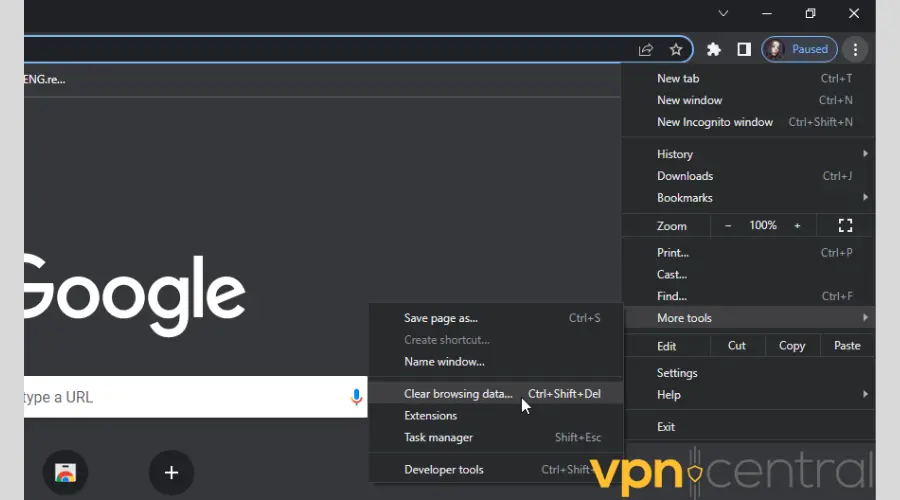 3. Go to the Advanced tab.
4. Check the checkboxes for Cached images and files and Cookies and other site data.
5. Choose All time for the time range.
6. Finally, click Clear data.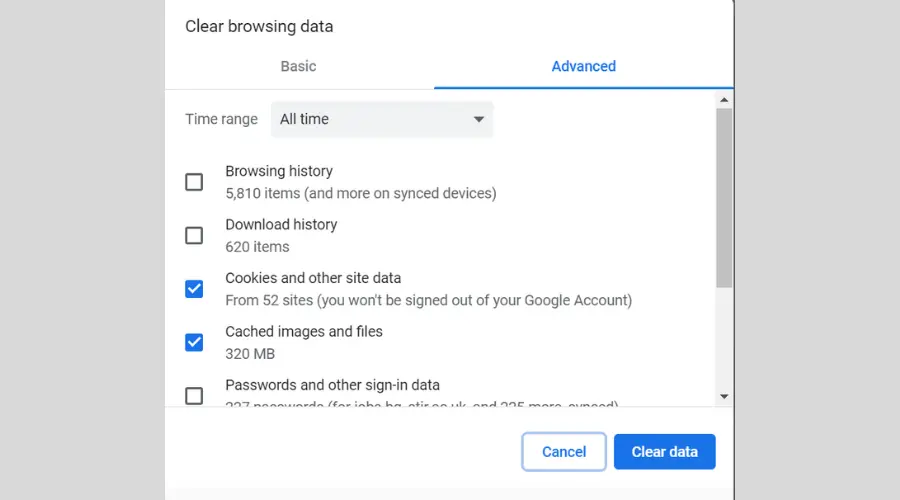 Alternatively, you can clear your cache and cookies on Firefox. Here's how!
1. Open the browser, click the three bars in the upper right corner, and then Settings.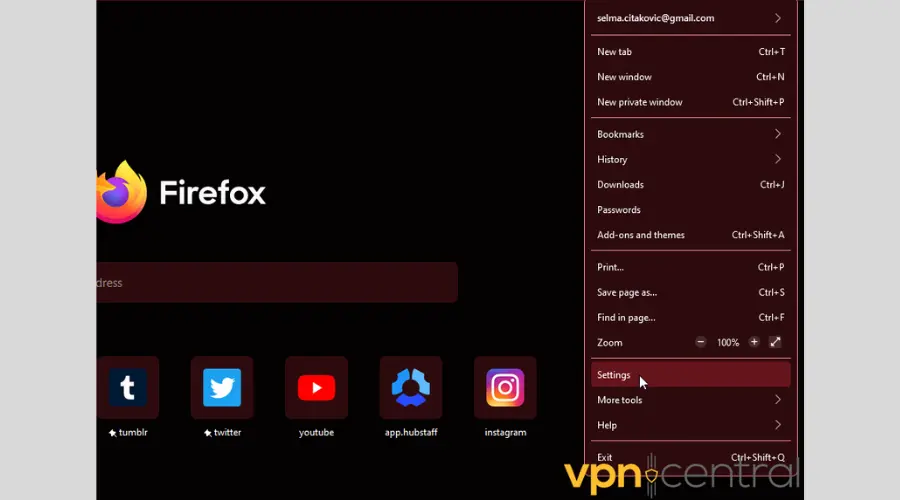 2. On the side menu, select Privacy & Security.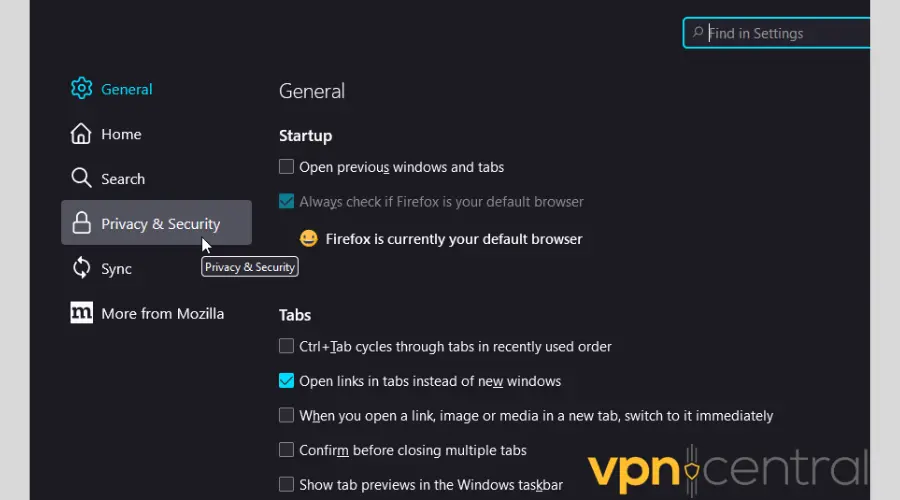 3. Scroll down to Cookies and Site Data and click Clear Data.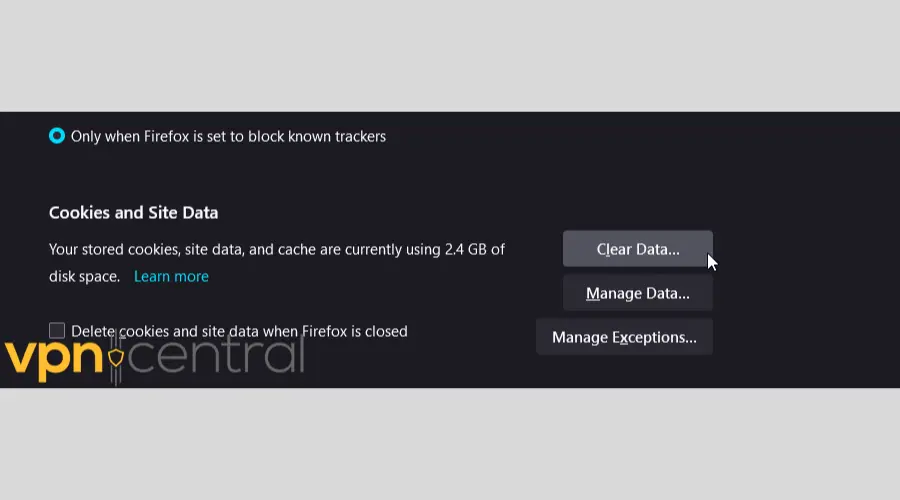 4. Confirm your decision and press Clear.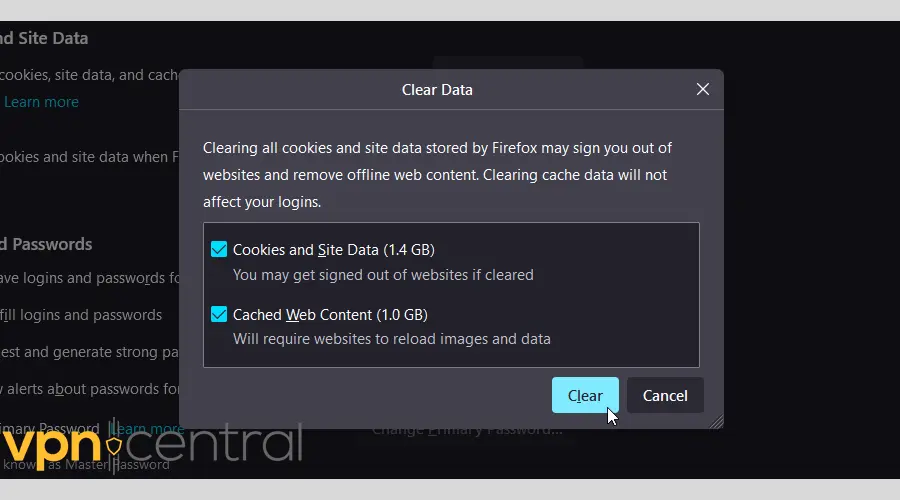 3. Change your VPN provider
If nothing else worked, it's time to switch to another service.
We recommend hide.me for it consistently unblocked SHOWTIME during our tests.
It even has a free version you can try out! Simply follow these instructions to use it:
1. Go to hide.me's website and download the app.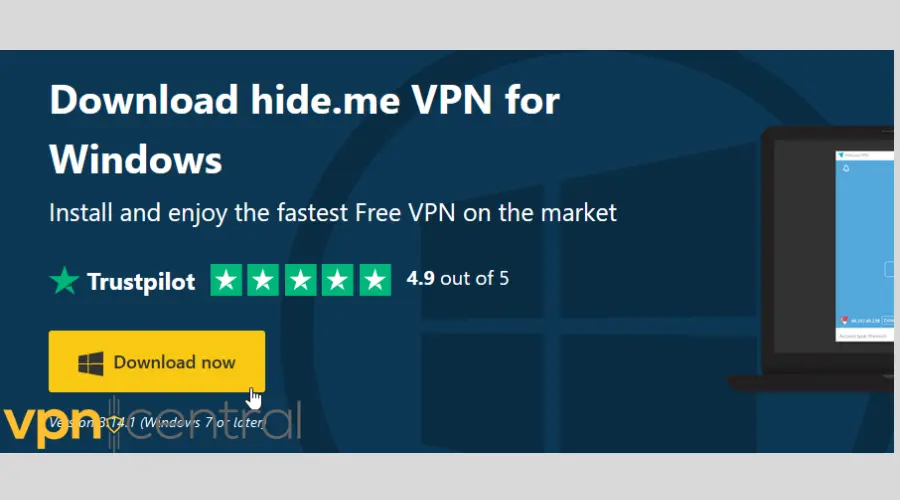 2. Complete the installation process.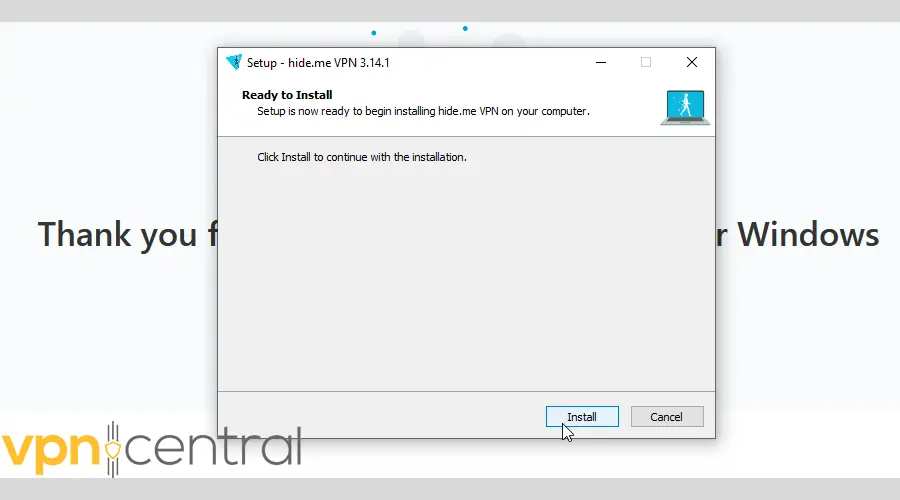 3. Load the app and sign up for an account.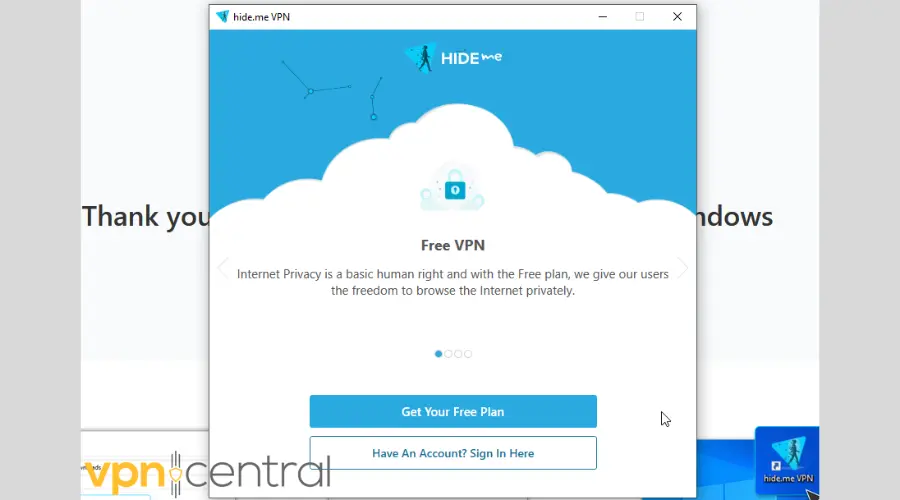 4. Now, open your locations list and click on the one you want to connect to.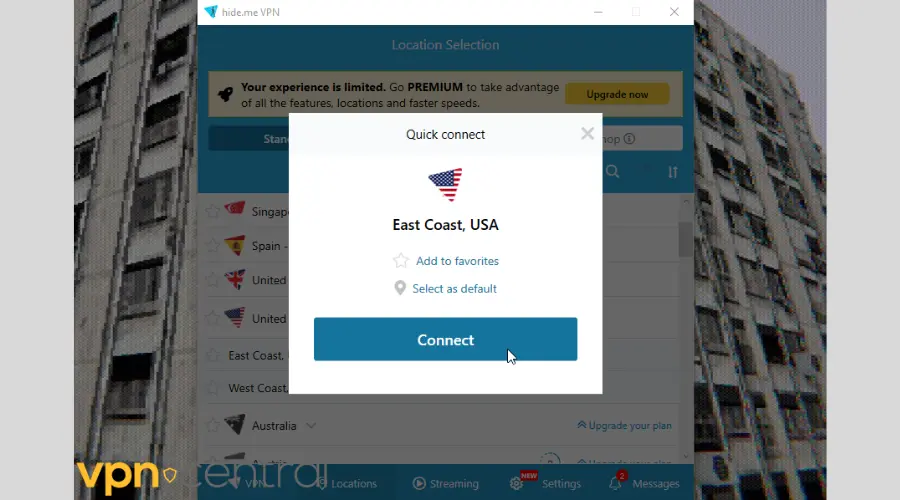 5. Go to SHOWTIME and log in or sign up to watch your favorite shows!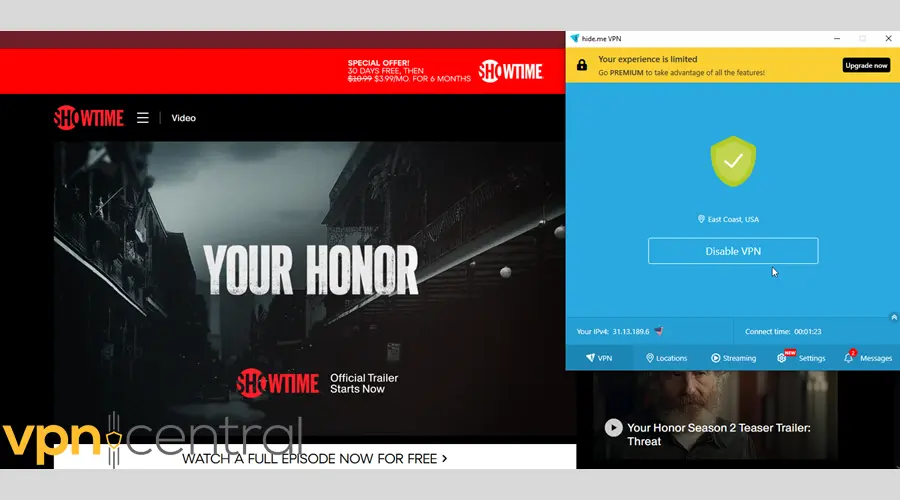 So, why is hide.me our top pick for the job?
First, even its free plan is robust enough to unblock SHOWTIME.
You can use 10GB of bandwidth per month and connect to servers in eight countries:
Canada
The UK
The US
The Netherlands
France
Germany
Singapore
Spain
The US server has two locations on the East and West coast.
Of course, the paid plan is stacked with even more options — 2000 servers in 75 locations.
You'll also be able to unblock Netflix, HBO Max, Disney Plus, Amazon Prime, Hulu, and other platforms.
As for security, you can count on WireGuard, OpenVPN, IKEv2, SoftEther, and SSTP.
WireGuard and OpenVPN are overall the fastest and most secure options. They're also the most suited protocols for streaming.
hide.me combines them with AES-256 encryption for maximum protection.
What's more, you can reroute your connection through two or more VPN servers via its MultiHop feature.
It will slow you down but also make you much harder to track down.
There's also a kill switch to prevent accidental leaks in case of sudden connection drops. hide.me goes one step further and lets you customize how your kill switch reacts.
One more thing: You can rest assured that hide.me won't log your activity. It only records your email address and data transfer usage for the free plan.
Finally, you can connect up to ten devices simultaneously, including Windows, macOS, Android, iOS, Linux, consoles, smart TVs, and routers.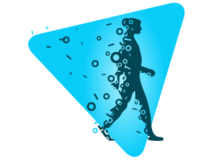 hide.me
Bypass all geo-restrictions and get back to your shows with this reliable VPN service.
Wrap up
SHOWTIME could be blocking your VPN for a number of reasons. It's especially prone to halting lesser providers and free services.
Still, you can avoid the dreaded error screen by following our step-by-step instructions.
Now that you know how to fix SHOWTIME not working with your VPN, it's time to resume your favorite shows!