Snapchat is a popular messaging app where you can send messages and pictures that are only available for a limited time, after which they disappear.
It's mainly popular among teenagers and youngsters, but that doesn't stop others from using it on a daily basis.
Long story short, Snapchat is cool, but there's also some bad news about it.
Although Snapchat went global and should be available everywhere in the world, sometimes you may not be able to download it.
The reason why this happens all of a sudden is unclear, but one thing is certain: downloading it can prompt an unavailable in your country error message.
However, it seems that only Android users may face this situation. If that ever happens to you, here's what you can do about it.
Why does it say this item isn't available on the Play Store?
This warning message may appear due to the main cause which is your device not being compatible with running Snapchat.
It can be related as well to the Android or iOS version of your device. In case you're using an old or incompatible OS version, you can have this error message on Play Store.
As stated above, this error message doesn't have a fixed cause and multiple users can encounter it on Android devices.
In which country Snapchat is not available?
The Snapchat app is not currently available in China due to government restrictions. Apart from this case, this social media app should work fine in other countries.
Another potential country that may ban Snapchat usage is India. However, you can utilize the application in this region.
How can I fix Snapchat not available in your country?
1. Use a VPN
Buy a premium VPN subscription plan, we recommend PIA.
Install the VPN app on your Android phone.

Launch the VPN.
Log in to your account.

Choose a different country.
Go to Snapchat's product page on the Play Store.
Install Snapchat on your phone.
If you did everything right, you should now be able to download and use Snapchat on your Android device.
If Google's Play Store suddenly decides not to let you install Snapchat on your phone because of your country, this should fix it in no time.
Many users have tried clearing the cache, restarting their phone, or even performing a hard reset, and nothing seemed to work.
Using a VPN, however, can trick the Play Store into believing that you're in fact in another location, where Snapchat is available.
As ridiculous as it sounds (because Snapchat is globally available), this method seems to work best.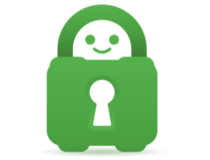 Private Internet Access
Go all the way with this leading VPN to bypass Snapchat restrictions or errors on your mobile device.
2. Install Snapchat manually
It's worth mentioning that you can only encounter the Snapchat not available in your country error on Google's Play Store.
Therefore, it's safe to assume that the issue is not with Snapchat, but with the Play Store.
To circumvent the Play Store's limitations regarding location, just install Snapchat manually.
You can find Snapchat's APK here, yet is better to be careful as to where you download it from.
Many sites offer malware-embedded APKs, so you might want to thoroughly research your sources before you trust them enough to download from them.
If you're not an experienced user, we recommend you stick with our first method.
Using a VPN will not only bypass Snapchat's erroneous geo-restriction but can also keep your privacy safe and protect your connection.
How can I change my phone location?
Access your device settings menu.

Scroll down and tap on the Location menu.
Press on the Location services.
Now, turn off Wi-Fi scanning and Bluetooth scanning.
You're all set. The location accuracy is now off.
In any case, a VPN is a more effective and easier solution, as changing the country or region in the phone settings does not guarantee you will make an app available in your country.
Conclusion
Although Snapchat is globally available, some Android users have encountered a Not available in your country error upon trying to download it from the Play Store.
If that happens to you, using a VPN can get you out of this pickle in no time. Plus, you'll also receive privacy protection and connection security at the same time.
You could also try installing Snapchat manually by using an APK, but we wouldn't recommend this method if you're a novice.