Sonics VPN is a personal privacy tool launched in 2022 by Sunrise Privacy Inc.
It promises great functionality, but does it deliver?
Keep reading for a detailed overview of its features, performance, and pricing.
| | | | |
| --- | --- | --- | --- |
| Server count | 5,000+ (unconfirmed) | HQ | United States |
| Network | 40+ locations | Pricing model | Freemium and paid monthly subscription |
| Protocols | Undisclosed | Customer support | Email, Facebook, Twitter, Discord, and VK |
Features
Sonics VPN markets itself as a reliable service for streaming, torrenting, gaming, and social media.
Let's go over its feature set to test that claim.
Cross-platform compatibility
Currently, Sonics only supports three operating systems — Windows, iOS, and Android.
That said, the VPN vendor promises to introduce apps for macOS, Linux, Android TV, and Fire OS and browser extensions for Chrome in the future.
For the time being, you install this VPN on:
Windows 11/10/8/7
iOS 15 or later
Android 6 or later
Furthermore, Sonics VPN has a downloadable APK file.
That means you can sideload and set it up without Google Play. This installation option is useful when you're in a jurisdiction that restricts access to certain services.
Smart location
This feature immediately connects you to a random VPN server.
Most VPN service providers offer a similar one-tap connection button that sends your data to the nearest or faster private hardware.
However, it's unclear whether Sonics VPN's Smart location is designed to route your traffic to the best server available.
On the other hand, it always links your device to one of its free VPN servers so you can use it as a guest user.
Auto-connect on startup
Disabled by default, you can activate this option to automatically mask your IP address and encrypt your traffic upon launching the app.
That can come in handy if you don't want to do it manually every time.
Unlimited bandwidth
Sonics VPN doesn't limit the amount of data you can transmit to its servers if you're a paying subscriber, so it's suitable for data-intensive online activities.
Therefore, you can use it as much as you want without getting billed extra.
However, its free version only allows 5GB per month.
Split tunneling
Split tunneling is a feature that allows you to determine which apps or sites to bypass the encrypted tunnel and connect to the Internet normally.
The problem is that this feature is nowhere to be found in Sonics' Android app. Apart from the auto-connect, its Settings window is empty.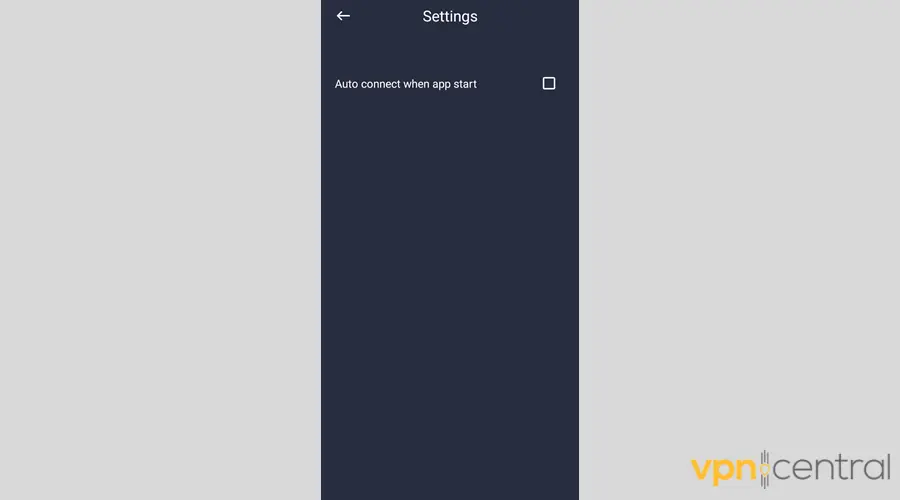 Tracker blocker
This VPN prevents sites from tracking your online activity, allowing you to browse the Web more privately.
In fact, Sonics VPN generates a connection report every time you disconnect to show you how many Web traces it has neutralized.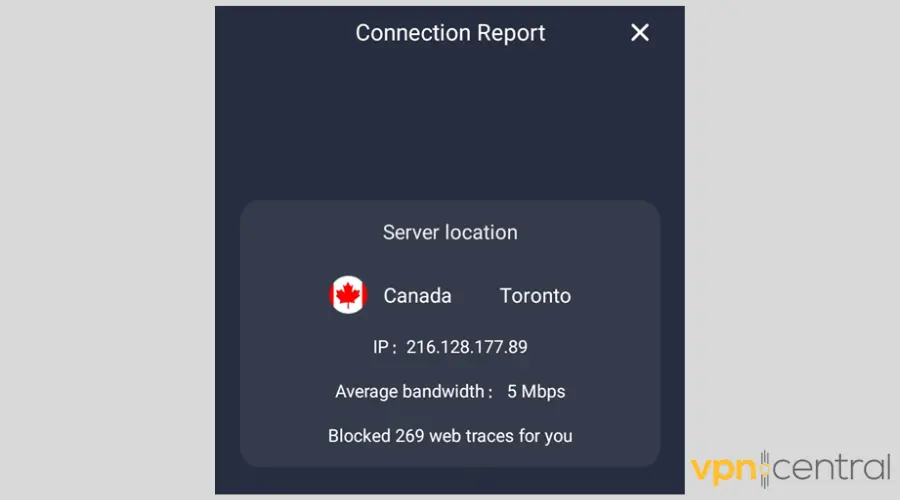 Data breach monitor
Sonics VPN comes with a built-in email address scanner that checks whether your sensitive information is compromised.
Then, it keeps your account information on file for monitoring, so it can alert you if your personal data is exposed.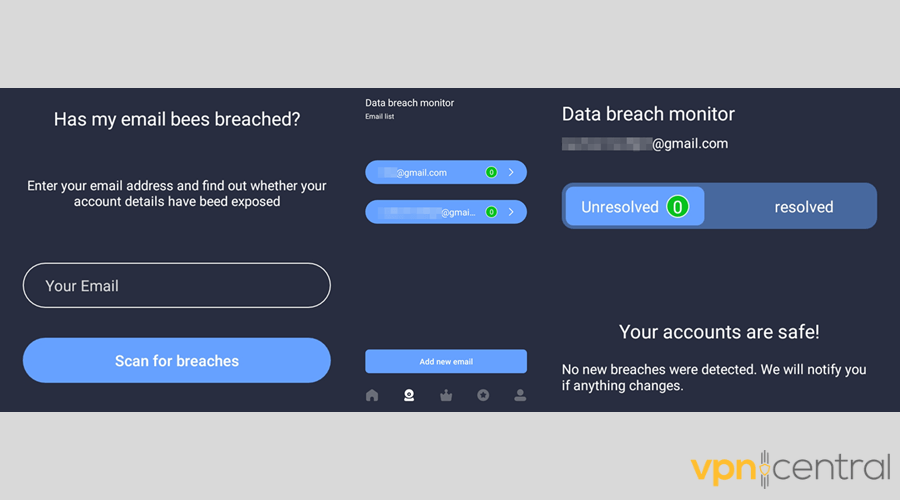 This VPN vendor doesn't specify how it does this, though. Most likely, it's scouring the Dark Web for leaked sensitive data, but the company doesn't reveal details about the process.
No simultaneous connection cap
Sonics VPN has no limit to the number of devices you can connect to its service.
That means you need a single subscription to install it to as many supported technologies as you want.
Once this service becomes compatible with more systems, you'll be able to set it up on all of your electronics at no extra cost.
Server network
On paper, Sonics VPN advertises to offer 10,000+ IPs from 5,000+ servers across 40+ locations. In reality, its server fleet is much smaller.
Have a look at its Android app's selection.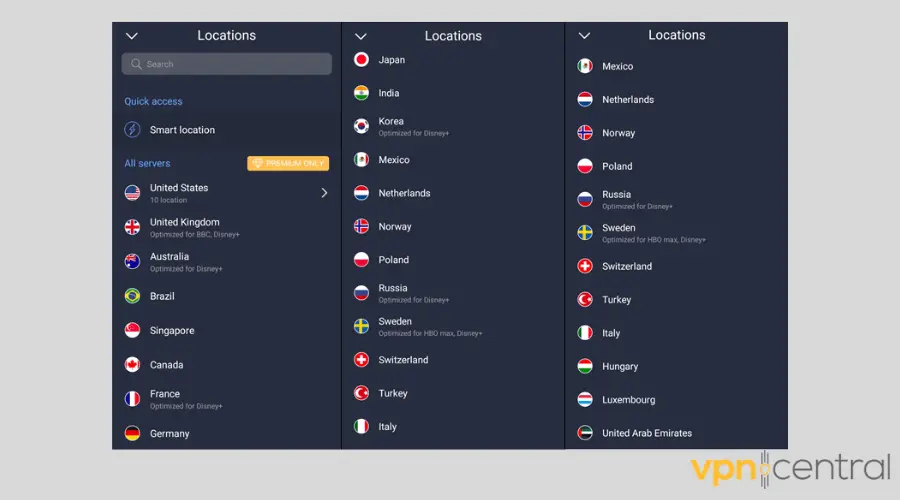 As you can see, this VPN actually just has servers in 32 countries. And so far, only the US has multiple city-level server locations, with ten options.
What's more, Android users should be able to connect to Ukraine servers, which was not possible during our tests.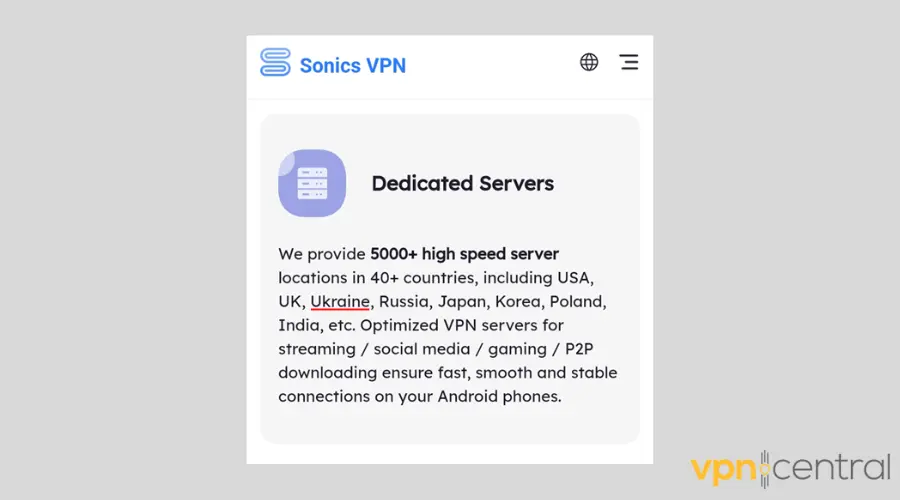 Sonics VPN speed
By industry standards, an Internet connection speed drop of 10% to 20% is considered normal.
To see how Sonics VPN fares, we connected to its servers in Australia, the UK, and the US from the Philippines.
Here's what we found: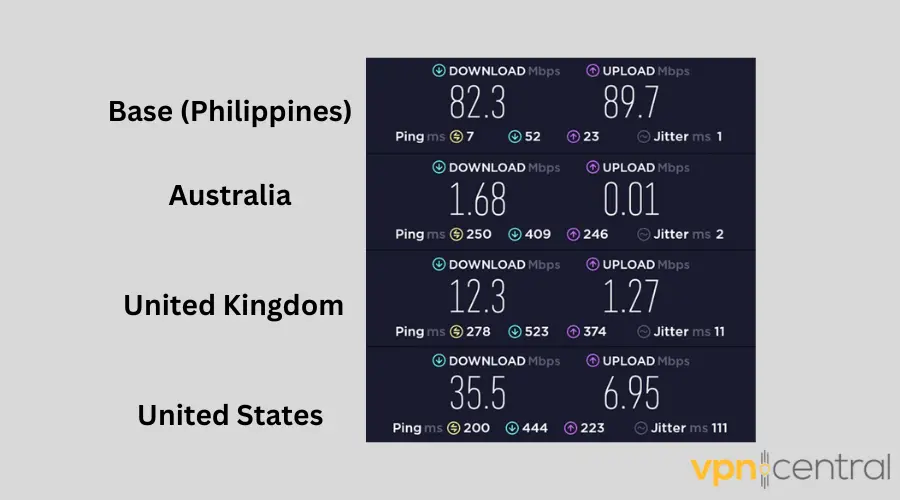 In percentage terms, this is how Sonics VPN performed:
Australia:
Download speed: -97.96%
Upload speed: -99.99%
UK
Download speed: -85.05%
Upload speed: -98.58%
US
Download speed: -56.87%
Upload speed: -92.25%
Based on the evidence, Sonics VPN speeds are way below industry standards.
So, your base Internet speed needs to be high to compensate for such significant decreases and still have a decent online experience.
Curiously, we saw the biggest drop in Australia, which was the geographically nearest to us. It could be because of the hardware quality or the use of virtual servers.
Unfortunately, Sonics VPN doesn't provide information about its infrastructure. So, it's unclear how much of its network is capable of 10Gbps connectivity.
Protocols
This VPN service describes its tunneling protocols as multiple and advanced. However, that is open to interpretation, so we reached out to its help desk for clarification to no avail.
What we know for sure is that Sonics VPN supports basic and military-grade encryption. The former is reserved for guest users and the latter for paying subscribers.
Establishing VPN tunnels with non-military-grade encryption implies that it's not AES-128 or -256, or ChaCha20.
So, whatever basic cipher Sonics VPN uses, it might be vulnerable to cyber-attacks.
That said, basic encryption doesn't rule out reliable tunneling protocols like IKEv2 and OpenVPN since they're compatible with rather outdated ciphers.
As long as Sonics VPN's protocols remain unknown and unverified, we can't definitively say how secure this service is.
Privacy
According to this VPN's privacy policy, it doesn't collect information related to users' activity.
So, it doesn't log the following:
Traffic data
DNS requests
Connection timestamps
Client IP addresses
Account activity (other than active simultaneous connections)
Sonics VPN only keeps your email address for communication purposes.
If you agree to subscription auto-renewal, its third-party partners (Braintree and PayPal) may keep your payment data on file.
Unlike widely acknowledged credible VPN services, Sonics VPN hasn't commissioned an independent audit to verify its claim.
Furthermore, Sonics VPN is headquartered in Columbus, Ohio, so it's under the jurisdiction of the US. That means it's part of the international intelligence-collecting and sharing network called the Fourteen Eyes Alliance.
Unfortunately, the company doesn't have a Better Business Bureau profile yet.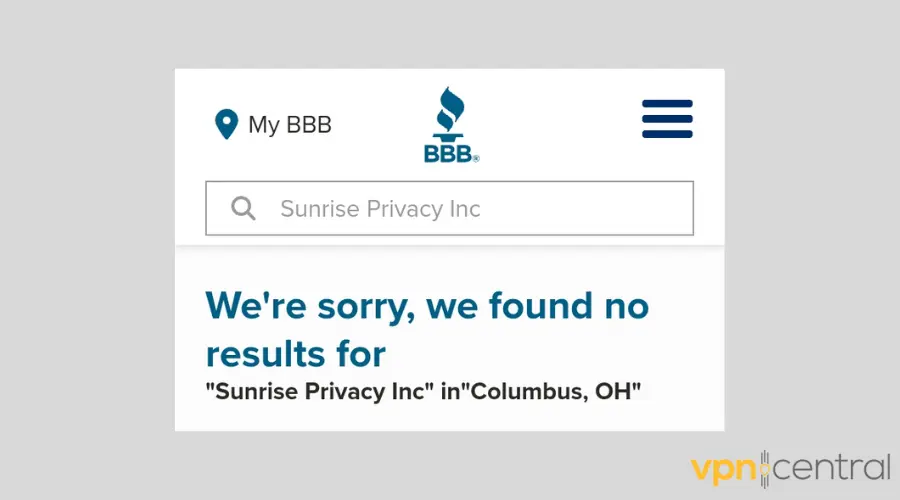 But we were able to verify that it's registered in Buckeye State, lending more credence to its legitimacy.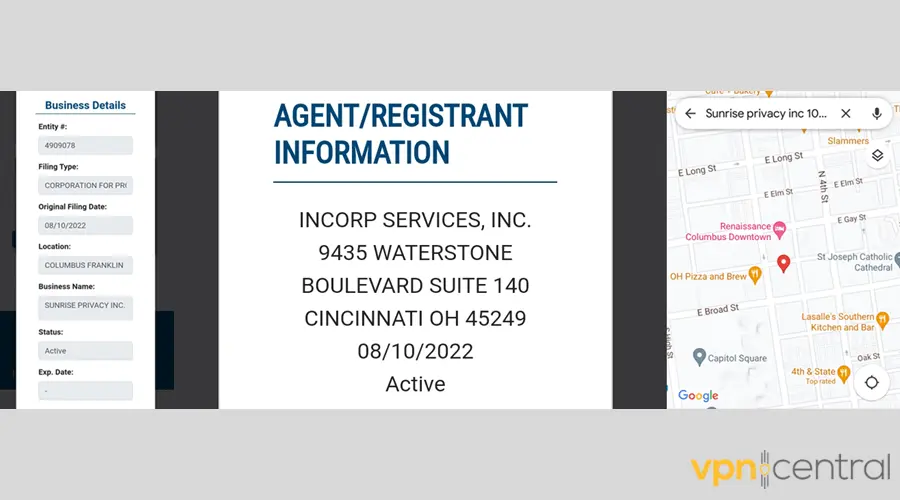 However, our McAfee WebAdvisor sniffed something malicious in Sonics VPN for Windows installer. So, be cautious if you decide to download it.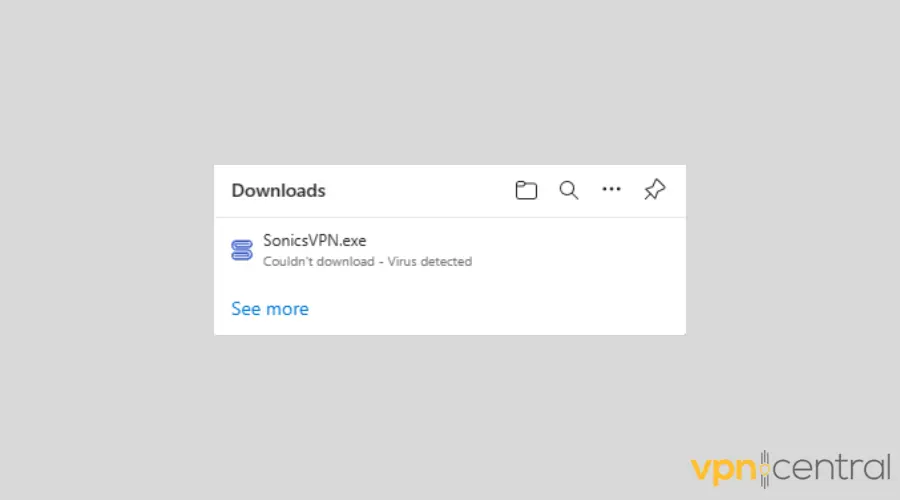 Is Sonics VPN safe?
Our Sonics VPN review wouldn't be complete without IP and WebRTC leak tests.
Fortunately, the service successfully passed them. The following is our real IP address.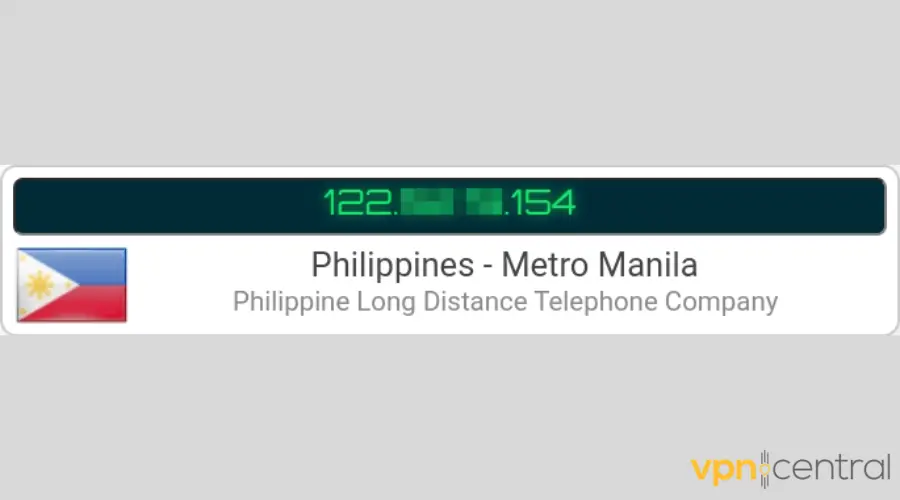 And these are the masked IPs: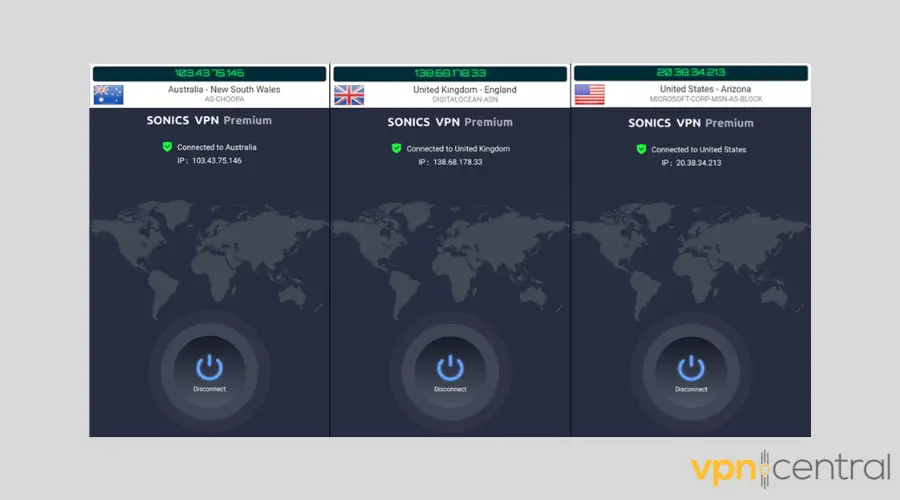 On the other hand, the DNS leakage test was a failure. Our real DNS IPs are as follows: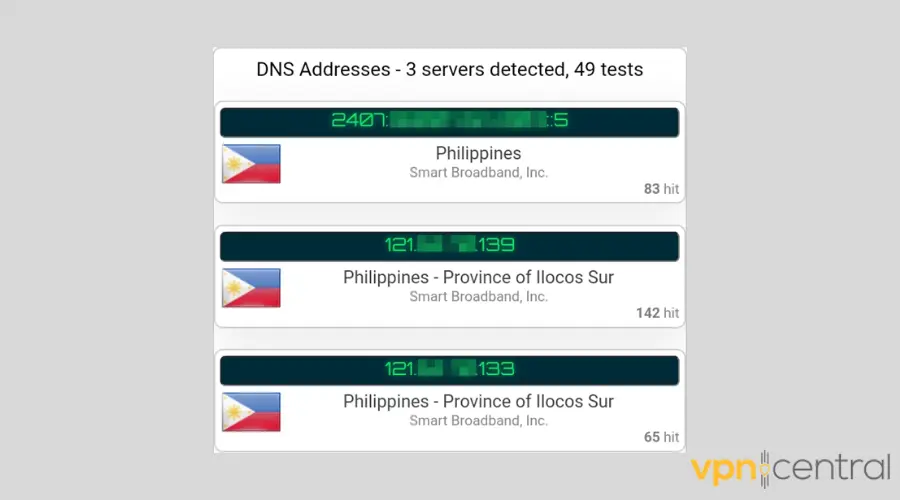 And they all appeared when we tested this VPN's Australia, UK, and US servers, indicating DNS query leakage. Take a look: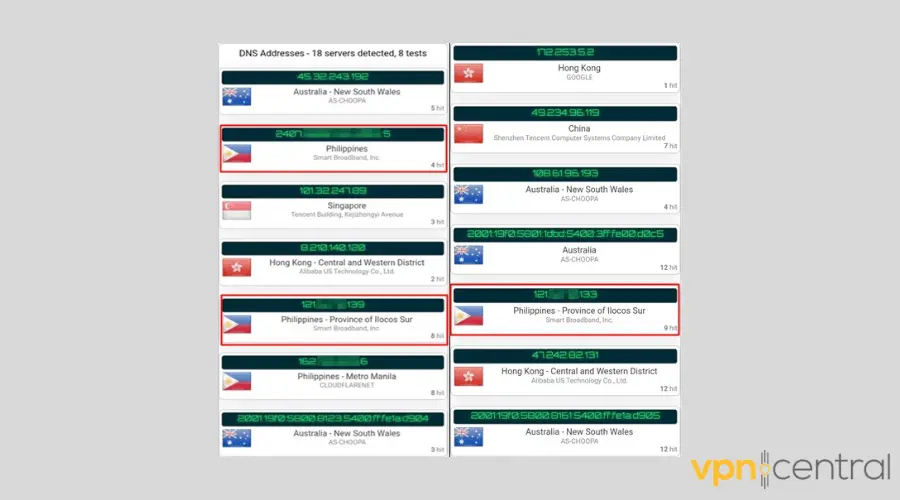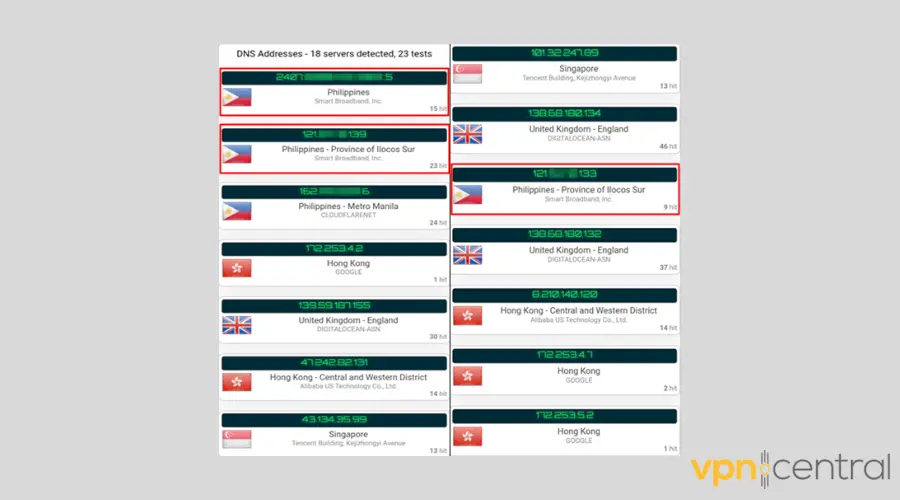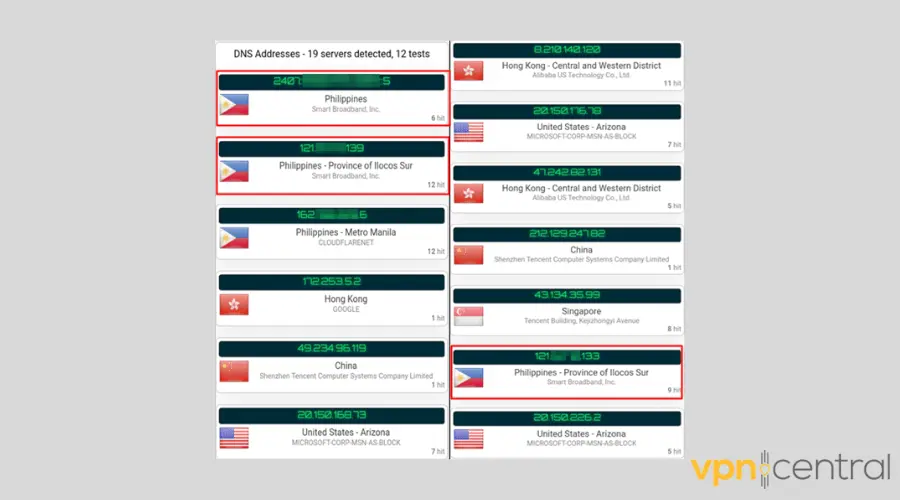 Is it good for streaming and torrenting?
As mentioned, Sonics advertises its optimization for streaming and torrenting. But how accurate is this claim?
Streaming
This VPN says it supports 4K streaming and has optimized servers for these platforms:
Amazon Prime Video
BBC iPlayer
Disney+
But its server location list on Android shows it doesn't have dedicated hardware for most of them.
Plus, its US servers failed to change the Netflix content library from the Philippines.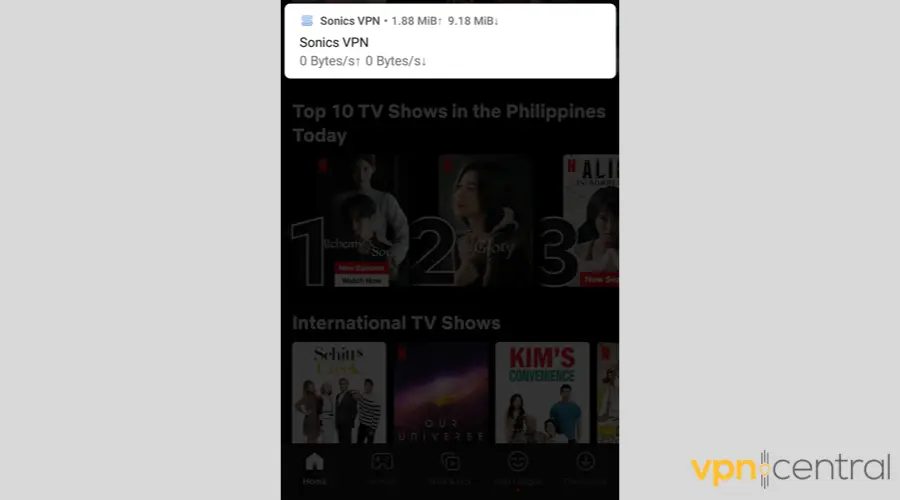 Torrenting
Sonics VPN promises to have servers designed for P2P file sharing.
Unfortunately, we weren't able to verify that because its Windows app contains a virus.
Sonics VPN pricing
Sonics VPN is freemium software you can try at no charge.
With this free version, you can access the following:
Smart location
Basic encryption
Monthly data limit of 5GB
To get your hands on Sonics VPN's premium features, you can choose from four subscription plans:
Two years — $2.92/month
One year — $4.16/month
Six months — $5/month
One month — $9.99/month
To place your order, you can use PayPal or any credit card powered by Visa, Mastercard, American Express, Discover, and JCB.
Although this vendor's privacy policy mentions a seven-day money-back guarantee, all of its subscriptions are fully refundable within 30 days.
However, that doesn't apply to in-app purchases.
If you want to get a taste of this VPN's premium version without subscribing, you can watch an ad for 15-minute unrestricted access.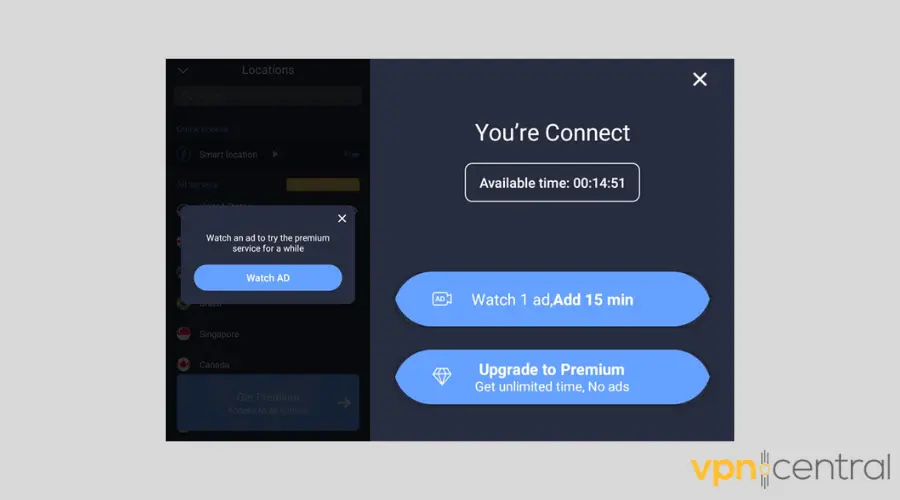 In addition, you can participate in its referral program to unlock the premium features for seven days.
Conclusion
The research for our Sonics VPN review revealed that this privacy tool has some fundamental issues and boosts false claims.
The company also has a transparency problem it must address to set everyone's expectations accordingly.
While it has some undeniable perks, we still recommend taking its promises with a pinch of salt.