Apart from contributing to digital security, a VPN can also help you circumvent geo-restrictions.
Many also use it to improve the connection speed, but it can actually have the opposite effect of that.
Below we'll explain how a VPN can slow down your Internet and everything you need to know to prevent it.
How VPNs work
When you visit a website while connected to a VPN, a request is sent from your device.
It's initially sent to your VPN which encrypts the data, masks your IP, and only after that sends the requests to the website you want to access.
The fact that the connection is not direct, and other factors we'll discuss below can lead to your VPN slowing down your Internet.
How does a VPN slow down your Internet?
1. Distance to the VPN server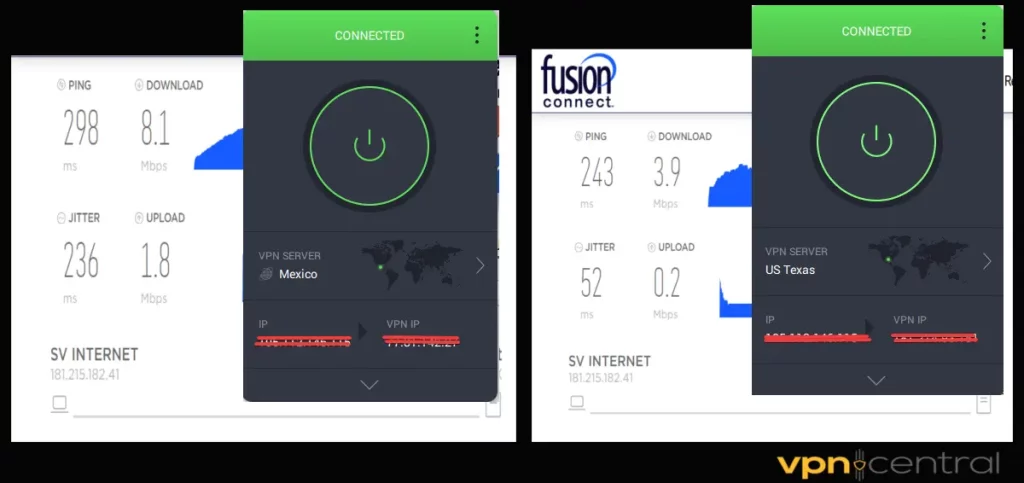 The distance between your actual location and that of the VPN server can cause your Internet speed to drop. This is because the data packets have to travel to and from each server.
There are some countries with faster Internet which typically will have faster VPN servers.
But if the distance is way too big between you and one of these countries, the connection may not be optimal.
So the longer it takes for it to reach the region you choose and then come back to you affects Internet speed negatively.
2. Server congestion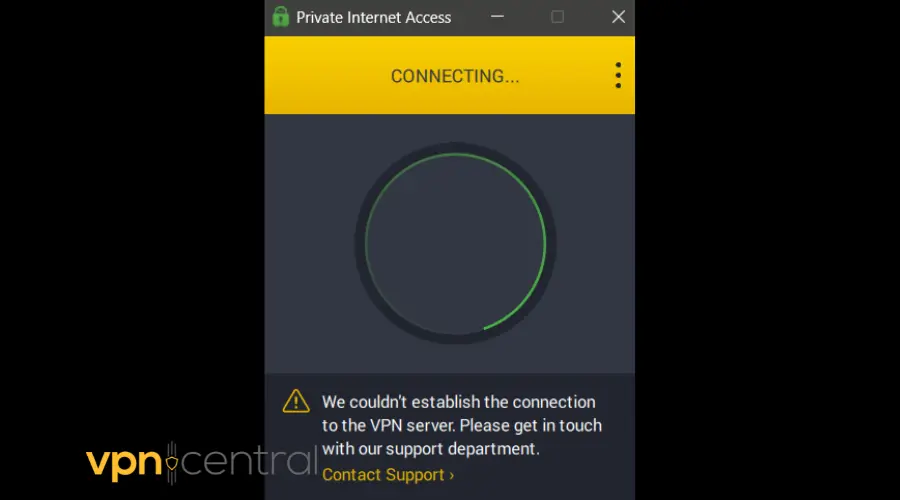 When too many people are connected to a server, your Internet speed will likely drop.
This can cause slowdowns, sudden disconnections, or as you can see in the screenshot, the VPN may take a lot of time until it's able to secure a connection and remains stuck on loading.
That is one of the reasons why you may experience buffering while streaming or gaming with a VPN.
3. Limited data plans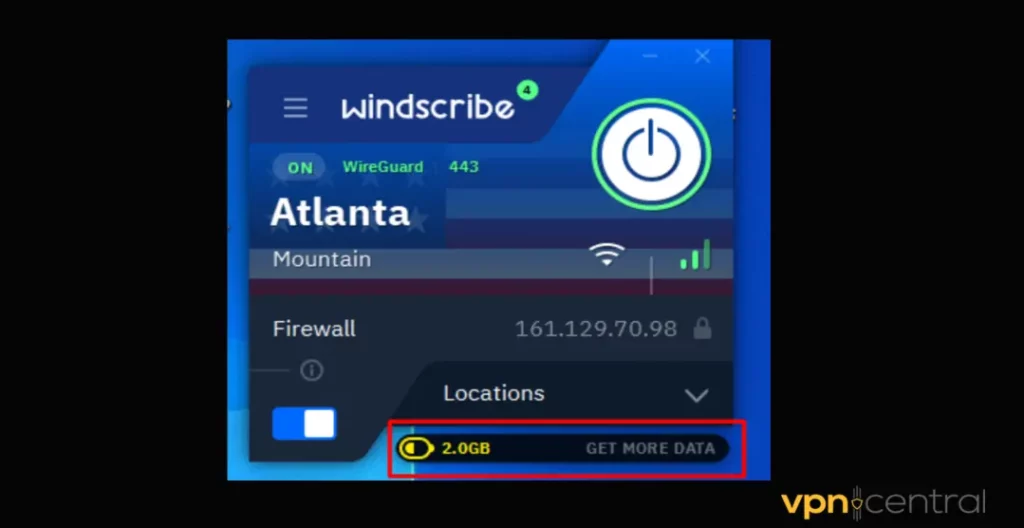 If your VPN limits data or server usage, that can certainly negatively impact speed.
This issue is most common in free VPNs. They have a daily or monthly data limit and will slow down when you're about to reach that limit.
4. Internet connection quality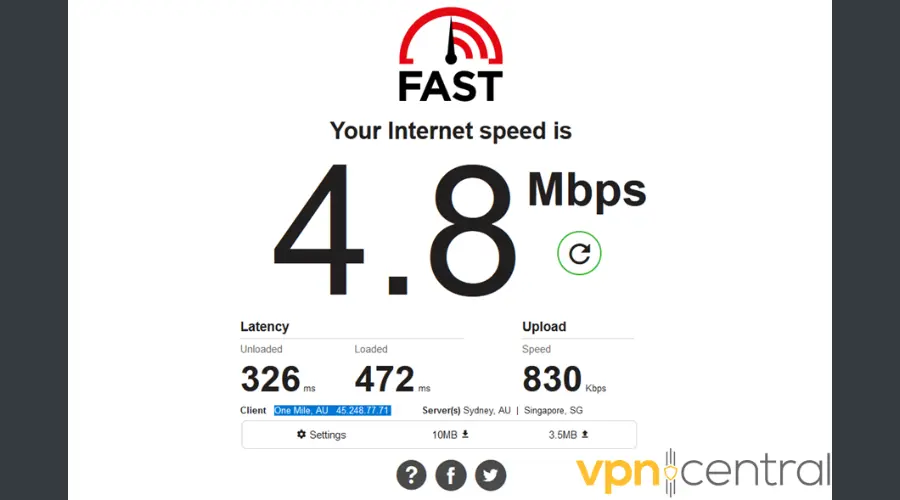 Poor Internet connection results in poor performance of all apps and services that require the web.
Moreover, some Internet service providers hit users with annoying data caps. When you attempt to exceed this limit, your ISP throttles your network connection.
While a VPN can help prevent that, it won't work great once you've reached that point.
5. VPN protocols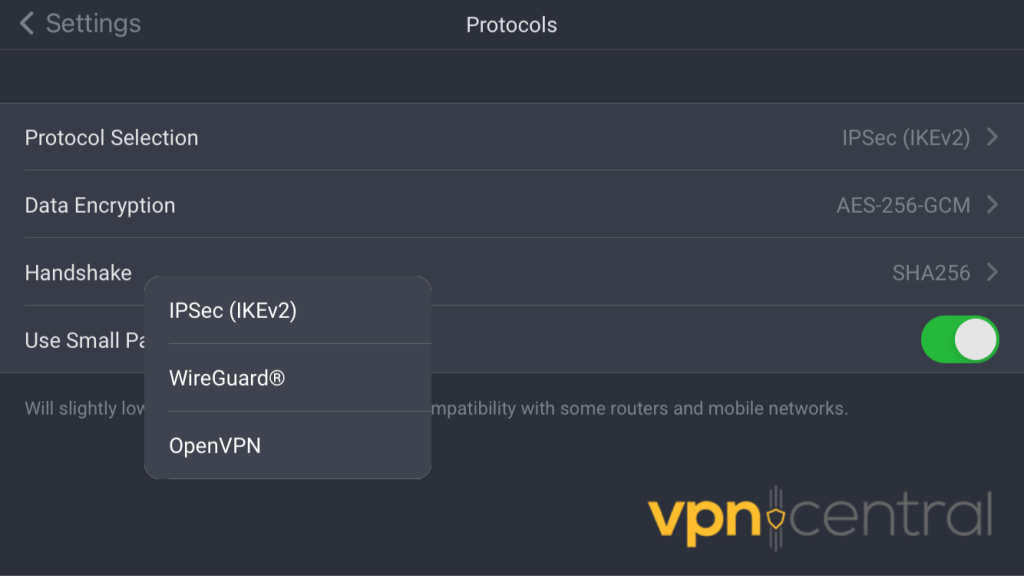 A VPN protocol determines how data moves from your device to a server and back. It is more like a set of instructions. Though some are more secure, others are best for speed.
Some of the best protocols for speed include:
OpenVPN – open-source VPN protocol that supports TCP and UDP
IKEv2/IPsec – built for speed and many report it consumes less bandwidth
WireGuard – high quality, modern protocol evaluated as one of the fastest on the market
How to improve your internet speed when using a VPN service?
There are several ways you can use a VPN to improve your internet speed. Let's take a look at some of them.
1. Choose a VPN with a server close to your location
As mentioned, the closer your VPN server is to your actual location, the faster your internet speed should be. At the same time, the Internet will slow down if you connect to a very remote VPN location.
For example, picking a VPN server from Australia when you're in the US will certainly slow down your speed.
Most modern VPNs have an auto-connect feature. If you select it, you'll automatically be connected to the fastest server for your configuration.
You can also manually select a suitable server in your vicinity:
Launch your VPN and log in.
Open the server list and choose a location within your country or region.
Continue with the server if it is fast enough. Switch to another one if the connection is not great.
2. Use a wired connection instead of a WiFi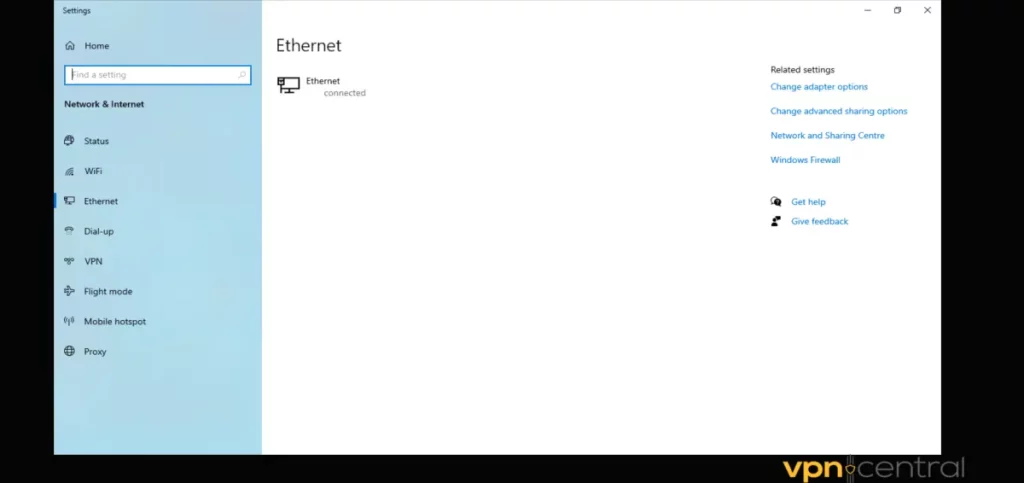 In terms of Internet connection speed, using a wired connection is oftentimes a better option than using WiFi.
Where the option is available, always connect your device directly to your router using an ethernet cable. The connection will be more stable, regardless of what type of router you're using.
If you have to use WiFi, make sure that you only connect the devices in use. Having a lot of devices connected at the same can further slow down your Internet speed when using a VPN.
3. Choose a different VPN protocol
Most of the time, you can improve your Internet speed by simply changing from one protocol to another. As mentioned, protocols are sets of rules that determine how your VPN operates.
So if your VPN allows it, hop on settings and switch to another protocol. As mentioned above, you should use a service with up-to-date protocol options such as OpenVPN, WireGuard or IKEv2/IPsec.
Changing VPN protocol is fairly easy on most apps:
Launch the VPN application.
Log in with your credentials.
Navigate to where the protocols are found. It is usually seen under Settings, Connection, or Options depending on your VPN.
Toggle on your preferred protocol.
4. Enable split tunneling
Split tunneling is a VPN feature that allows you to allocate only specific traffic to your VPN and allow other traffic to run through your ISP's server.
Here's how to do it:
Launch your VPN app.
Go to Settings.
Find the split tunneling feature and enable it.

Select the apps and/or websites you want to connect to via VPN and save your settings.
With this feature, you will be able to easily optimize your VPN speed for a specific task.
5. Use a VPN service with a good reputation for speed
Not all VPNs are built the same.
Some are usually faster than others. To avoid a slow Internet connection due to VPN usage you need to subscribe to a VPN that's known and tested to have good speed.
Some of these clients have servers that reach up to 10GB/s.
Conclusion
The connection is not as direct on a VPN, and that's how it can slow down your Internet.
Picking a suitable server location, using a high-quality VPN, and connecting via a good protocol can all have a positive impact.
Despite the potential speed reduction that comes with using a VPN, it's still a must-use Internet security tool for every user that cares about their data.