We're all thankful for VPNs being part of our daily routines, as they save us from a lot of hassle. Aside from their innate privacy protection capabilities, trustworthy VPNs can also restore your connection to its former glory.
If you suspect that your ISP is throttling your bandwidth, just try using a VPN. Your new tunnelled connection will dodge your ISP's mean throttle and you'll enjoy the speed that you're supposed to.
But that's not all. Ever heard about packet loss? Well, this annoying little issue can ruin a fun night with your gaming friends, or a meaningful VoIP call in no time.
However, using a VPN can improve packet loss, making it seem like a bad dream. The same goes for improving your in-game ping if you have trouble.
Last, but not least, a VPN can circumvent geoblocking. Yes, you heard it right.
With the right tool, you can access US Netflix (for instance) from anywhere in the world. And that's one of the main reasons why anyone would want a VPN, to begin with.
Is my VPN slowing my Internet?
Lately, a bunch of rumours started suggesting that VPNs can affect Internet speed. And they can, but the reports are a bit exaggerated for the sake of it.
Truth be told, if your connection is on the fritz, using a VPN won't make it downright unusable. But it can make it better.
The same goes for WiFi. A VPN won't wreak havoc on your WiFi, but we all know that WiFi is a bit slower than its wired counterpart.
So people started to wonder whether using a VPN can affect their streaming capabilities or not.
📶 Does VPN slow down Internet?
The final answer is yes. You can have slow Internet speed because the traffic goes through the VPN server, which leads to slower navigation.
📶 Do VPNs affect streaming?
A VPN connection can improve your streaming quality and speed and actually reduce buffering caused by your ISP.
Why is my Internet faster with a VPN?
There is a brighter side to VPN usage on your device. It can also help you increase your Internet speed and speed up your browsing.
This usually happens if your network connection has low speed due to ISP throttling that reduces your Internet speed.
Different users also asked if the VPN can help to speed up their Internet connection, and it sounds like this:
➡️ Can VPN increase Internet speed?
The answer is certainly, yes. It's possible to increase the connection speed using a VPN. This can apply to specific cases, but it is worth the try.
➡️ Is streaming faster with a VPN?
Yes, it can improve your streaming quality and make it faster due to different server locations that may have more bandwidth than your network.
Can a VPN cause buffering?
There's no straight yes or no answer to that. As a matter of fact, the answer is better described as shades of grey. Buffering can be caused by a lot of factors, including:
The quality of your connection
Packet loss
High ping
Signal power if you're using WiFi
The number of devices on the same network
Network congestion
Peak hours (server-side network congestion)
The location and latency of the VPN server you chose
ISP bandwidth throttling
So, even if you're using a VPN and experience buffering, it might not necessarily be caused by the VPN. If your Internet slows down when you're using VPN, it's possible you didn't pick the best server.
In fact, using a VPN has proven to solve a lot of these issues, such as ISP throttling and network congestion (if it's on your ISP's side), high ping, and high packet loss.
If you notice that the buffering issue disappears when you're not using the VPN, try picking another server. VPN servers, much like any others, can get crowded as well.
Switching to a server that's physically closer to you (if possible) and with a lower ping should fix the issue.
Also, note that some VPNs display load values for their servers. You should always try to pick servers with a lower load since they're the least congested (and fastest).
We decided that ExpressVPN is among the best all-around VPNs that you can find on the market. Regardless of your needs, it has got you covered.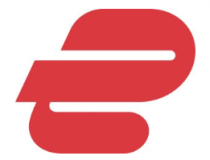 ExpressVPN
Looking for a VPN to reduce buffering? This VPN tool will do it in seconds.
Privacy issues? Not a problem. Do you want a lower in-game ping? ExpressVPN solution covers everything. Can't access US Netflix from Europe? I'm sure you already know our answer.
Moreover, it is brought to you by Kape Technologies which offers you 24/7 customer support. It also provides you with a 30-day money-back guarantee, so you can test it without worry.
Conclusion: Does VPN help with buffering?
In conclusion, if you're stressed about your VPN causing buffering, put your worries at ease. The buffering probably occurs for another reason.
As a matter of fact, using a VPN can fix most of these buffering issues.
Although VPN can occasionally cause buffering, switching the server you're connected to should set things straight again.
Make sure you pick a server that's closer to your real location, has low latency, and has a low occupancy percentage (if visible).