If you get the Amazon Prime VIdeo is not available in your location error, you landed in the right place. We comprised an easy to follow guide to get back on your favorite platform in no time.
Prime Video is a well-known on-demand video streaming service developed and distributed by Amazon in over 200 countries around the world.
Viewers in the US and Puerto Rico, counting more than 40 million at the end of 2019, have access to the largest movie and TV shows library, and can enjoy unlimited access.
Subscribers located in other regions of the world that want to use the same selection of movies usually face the message This title is not available in your location or This item is not available in your country.
However, with a little tweak to your Internet connection, any movie fan around the world can duck the geo-location restrictions.
Why Amazon Prime Video is not available?
Prime Video is a widely spread streaming platform with a great content selection. Sometimes, however, the platform becomes unavailable to some users. The most common reasons why this happens include:
➡️ Geo-restrictions: you try to access the platform from outside the US
➡️ Amazon Prime Video is down: their servers are down or the app is under maintenance
➡️ Bad Internet connection: your Internet is down or not strong enough to support video content on Amazon Prime
➡️ Outdated apps or operating systems: if the Amazon Prime app on your PC/TV is outdated or the browser you use to open it is out of date or corrupt, you will definitely have problems on the platform
Why Amazon Prime says this video is currently unavailable to watch in your location?
As mentioned, Amazon Prime is geo-locked and you cannot watch its contents from outside the US. That is unless you use a VPN to circumvent traffic.
However, users that are located in the US have dealt with this issue before, and according to their experiences, it's most likely caused by:
🔵 Overload of cached files in your Amazon app – not clearing unnecessary information can lead to errors
🔵 Your account has been hacked – if the platform detects you connect from various locations even though you don't, it's possible that someone has hacked into your account and is accessing it from somewhere else
Amazon Prime Error This title isn't available in your location
According to users, this Amazon Prime unavailable in your location error appears most often after you try to change your payment or address information.
Make sure all the information in your account matches the same location, otherwise you will have problems with the app.
It's also possible that your firewall or antivirus is blocking access to Amazon Prime. Try disabling it and try again. If it works now, whitelist Amazon Prime as a trusted app/website.
Titles are unavailable on some devices
If you cannot watch Amazon Prime on certain devices like your PS4, but it works well on others, you may want to take a look at your settings.
Make sure that you are not connected on more than two devices at the same time. Also, check your settings. It's possible you added some restrictions in the past and that's why certain titles are not available.
According to users, in most cases this Amazon Prime not available error occurs on:
Smart TVs
Tablets
Smartphones
How to fix Amazon Prime video not available in your country
If a video title is not available in your location on Amazon Prime, you'll find quick fixes below.
1. Use a VPN to bypass geo restrictions
The best way to access the US streaming library on Amazon Prime if or when you're outside the US is to use a VPN.
The private network will not only protect your online activity, but it will also adjust your device location to appear as if you'd access the service from somewhere in the US. Plus, it also encrypts your traffic.
Naturally, the use of a hidden network is not permitted by Amazon, so the service will actively block VPN usage. This is why not all VPN providers can tweak the Amazon network, and you may end up with a proxy error.
A good option that works well with Amazon Prime is Private Internet Access. It's a very fast VPN, with unlimited bandwidth that has thousands of servers in the United States, some of which are optimized for streaming.
How to watch Amazon Prime with a VPN
Open the Private Internet Access app and click on the VPN server option to pick a US server.
Log in to your Amazon Prime Video account.
Search for the show or movie you want to watch > click on Watch Now.
Tweaking your location with a VPN might work only when you're streaming on a laptop or desktop.
Note: In case you're using a VPN but Amazon Prime still doesn't work, take a look at this guide.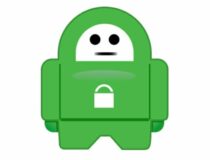 Private Internet Access
Unlock Amazon Prime and enjoy your favorite shows without restrictions!
2. Check the devices connected
Only two devices can stream simultaneously from the same Amazon Prime subscription account.
So make sure to check your devices and contact anybody that has your Amazon Prime credentials, if necessary.
To check what devices are connected to your Amazon account:
Log in to your Amazon account.
In the drop-down menu, select the Manage content and Devices option.
You will get a list of all the devices that are linked to your account.
If two people watch the same show at the same time, a third person will not be able to open it and will instead get an error message such as Amazon Prime video unavaliable.
3. Clear Amazon Prime data
Lots of data stored in your app can cause certain errors and malfunctions, so make sure to clear your data on a regular basis.
Open your Amazon Prime app on your device.
Navigate to Settings.
Select Apps and notifications.
Go to Prime Video.
Select Storage and Clear Data.
Click/tap ok to start the process.
4. Update your browser
If you watch Amazon Prime from a browser, make sure you run the latest version.
Otherwise, you may encounter all sorts of errors and glitches, like some videos being unavailable for no apparent reason.
Update Google Chrome
Click on the three dots to open the Chrome Menu.
Select Settings.
Go to About Chrome.
Select Check for updates and then update if any new versions are available.
Update Firefox
Click on the menu icon in the upper right corner.
Select Help.
Go to About Firefox.
The browser will automatically check for updates and download any new version.
When the download is complete, click on the Restart to update Firefox button.
Wait for the process to complete.
5. Contact customer support
If you keep having problems with Amazon Prime, even after trying our recommendations, try talking to their support team.
There may be some very specific issues that are preventing you from using the service, and they have the tools necessary to look into it.
Also, if you have this problem all of a sudden, make sure to check if the service is not down altogether. You can verify Amazon Prime Video's isitdown page for the platform's current status.
Conclusion
Amazon Prime is a great video-on-demand service, with tons of titles available at your fingertips. However, the platform is not flawless and users sometimes face unexpected errors.
However, the issues causing this error are for the most part minor and easy to fix. Let us know which option helped you and feel free to use the comment section if you have any more questions.