Every traveling Spark Sport subscriber knows this very well: the streaming platform is unavailable outside New Zealand.
You'll lose access to its programming the moment you start using a foreign ISP. That's because your device's IP address will reflect your location, triggering Spark Sport's geo-restrictions.
Fortunately, it's not game over for Kiwi wanderlusts, digital nomads, and business travelers. When you connect to a VPN server in New Zealand, you can obtain a local IP and disarm the streaming service.
But there's one problem: VPNs don't always work with Spark Sport.
Why can't you access Spark Sport with your VPN?
IP bans, server issues, split tunnels, cached data, and info leaks are likely the reasons why you can't access Spark Sport with your VPN.
To successfully unblock the platform, you need to:
Connect to a VPN server that hasn't been blacklisted and isn't experiencing technical problems.
Exclude Spark Sport from split tunneling exceptions.
Make sure your data cache doesn't expose your current location.
Keep your VPN and streaming apps updated.
Use a VPN that prevents IP, DNS, and WebRTC leakage to avoid broadcasting your actual whereabouts.
Failing to do any of the above can get you busted, freezing your programs until you return to New Zealand.
What to do if Spark Sport is not working with a VPN
All of the fixes listed above are vital for getting back on Spark Sport. So, let us expand on them and show you what you need to do step-by-step:
Use a different server

When you can't get past Spark Sport's geo-restrictions after connecting to a New Zealand server, the streaming platform has probably banned it.

An easy workaround to fix it is to route your traffic to another server in the same location.
More often than not, New Zealand VPNs only host servers in Auckland. So, you can't really change cities to switch servers.

But you can still get a fresh IP by following these steps:

➡️ Take note of your current VPN IP.
➡️ End your VPN session.
➡️ Reconnect to the same VPN server location.
➡️ Check if you have a new VPN IP once your connection is successful. You may need to try this a couple of times before getting the desired result.
➡️ Enjoy your favorite NZ sports from anywhere.

Check if Spark Sport bypasses your VPN

Split tunneling is a feature that allows certain apps and sites to connect to the internet outside of the encrypted tunnel.

So, if Spark Sport is on that list it'll detect your non-NZ IP.

Here's how to fix that, using CyberGhost as an example:

1. Tap on the gear icon for Settings.

2. Go to the VPN tab.
3. Tap on App Split Tunnel.

4. If you're in Custom rules mode, make sure that Spark Sport is not checked to keep it from connecting to the internet without VPN protection.

5. Reconnect to a New Zealand server location.
6. Stream Spark Sport with no restrictions.

Empty your data cache

Are you streaming on a web browser? The cookies stored on it may be leaking your non-NZ location to Spark Sport.

Here's how to get rid of them on Google Chrome: 
➡️ Get out of the Spark Sport site.
➡️ Press Ctrl + H to open your browser's history.

➡️ Pull up the Clear browsing data window.

➡️ Stay in the Advanced tab.
➡️ Make sure that the Cookies and other site data and Cached images and files boxesare checked.

➡️ Set the time range properly.
➡️ Click on Clear data.

➡️ Go back to your VPN and connect to a New Zealand server location.

➡️ Try to access Spark Sport again.

Restart your streaming device

If none of the methods you tried worked so far, turn off your device for about a minute. Allowing it to rest briefly enables it to iron out the kinks on its own.

Change your VPN provider


Still no luck?
Maybe you should go with a VPN service with a more reliable NZ server network.

CyberGhost is the one we recommend for unblocking Spark.

It has hardware specifically optimized for streaming and offers 13 servers in Auckland. All of them are updated to 10Gbps, enabling them to handle more bandwidth and accommodate more traffic.

Here's a quick guide on how to get started:
➡️ Visit CyberGhost's website and pick a subscription.

➡️ Download the right app for your device.

➡️ Open it and tap Best Location to view its servers list.

➡️ Pick any NZ location.
➡️ Enjoy unrestricted access to Spark Sport.
Additionally, CyberGhost advanced DNS and IP leak prevention features, so once you connect, you can rest assured that the VPN won't accidentally expose your real location.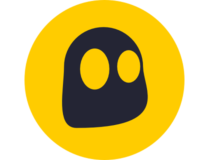 CyberGhost
Enjoy the smoothest streaming experience and unblock Spark Sport from anywhere with this fast and reliable VPN.
Does Spark Sport block VPNs?
Technically, Spark Sport doesn't block VPNs.
However, it does block the IP addresses of specific servers. For as long as this streaming platform doesn't succeed in banning your vendor's entire network, your VPN will keep bypassing its region locks.
Summary
VPNs can magically unblock geo-restricted content, but no service has a 100% success rate.
So if Spark Sport is not working with your VPN, heed our advice to overcome any hurdle keeping you from watching your matches and games.
---