No one wants to have their data exposed to trackers and hackers, but what happens when your Urban VPN Chrome Extension is not working?
VPNs have become an important tool to help us ensure our privacy when browsing the internet and the reasons for that are easy to identify.
With the number of risks that exist online, VPNs help to stay protected and use the internet anonymously.
VPNs are also important for accessing geo-restricted content, which is why most people use them in the first place. So, it is always a big problem when the VPN they chose to use doesn't work.
Many users have complained about Urban VPN Chrome Extension not working for them. So, in this article, we will go over the steps to fix the problem.
Why is the Urban VPN Chrome extension not working?
There are multiple possible reasons why your extension is no longer able to connect you to VPN. The most common culprits include:
➡️ Bad Internet connection – make sure to verify if your Internet is up and contact your ISP in case there are any problems
➡️ Outdated VPN extension – check the Chrome Web Store to see if any new Urban VPN version is available to download
➡️ Conflicting DNS Cache: over time, the data stored in your DNS cache may become outdating, which can lead to all sorts of browser malfunctions, including your Urban VPN Chrome extension not working
What is Urban VPN?
Today, Urban VPN is one of the many free VPNs available to internet users. Many people use it because it is lightweight, free, and it's easily available as an app or Chrome Extension.
It is useful for bypassing geo-restrictions on websites like Netflix, and other streaming platforms. It offers normal speeds and promises unlimited bandwidth for users.
Urban VPN uses a peer-to-peer (P2P) network instead of actual servers in different locations, which means people can connect to the internet using other users' IP addresses. However, many believe that this feature makes the VPN service unsafe for users.
The Chrome Extension is easy to install. All you have to do is to search "Urban VPN Chrome Extension" in your browser and you will be redirected to the chrome app store where you can install the extension in a few clicks.
How to fix Urban VPN Chrome Extension not working problem
1. Reinstall Urban VPN
Delete the Chrome extension from your browser. To do this, simply click on the Extensions icon located at the top-right corner of your chrome browser.
Then click on Manage extensions.
Scroll to the Urban VPN extension and click on the remove button.
Next, go to your Chrome browser settings by clicking on the three dots icon at the top-right corner of the browser.
Once you open the settings tab, click on the Privacy and security button. Then click on Clear browsing data and then clear only the cookies.
Once the cookies are deleted, go to the Chrome Web Store, search for Urban VPN and install the extension by clicking the Add to Chrome button.
Enjoy your VPN.
2. Try a different VPN
The above steps should fix the issue. But if they don't, you may need to consider using a full-featured VPN app instead of a free Chrome extension.
Truth is, Chrome extension VPNs only protect activities on the browser. But a full-featured VPN app like Private Internet Access (PIA) provides full protection for the entire PC.
Therefore, anyone who wants to enjoy true privacy and secure browsing online should consider using a VPN app.
To get the best security, privacy, and speeds, PIA VPN is one of the best overall VPNs worth considering. With over 35,000 servers in more than 100 countries, PIA VPN is fast and truly secure.
It has dedicated apps for all major operating systems including PC, macOS, Android, iOS, smart TVs, and more.
If you like managing your in-browser VPN usage and creating your own setup, you should know that besides the dedicated apps, PIA also has its own extension for Chrome that includes all the benefits of the VPN client.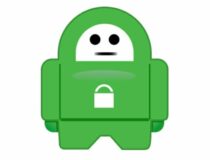 Private Internet Access
Upgrade your VPN game with zero-logs, private DNS, thousands of speedy servers, and dedicated apps for all devices!
3. Flush the Chrome DNS Cache
In the address bar, type chrome://net-internals/#dns and press Enter.
Click on the Clear host cache button.
Your browser's DNS cache keeps track of web addresses you visit on a regular basis and serves the purpose of loading them faster.
However, if you have been using the same browser for a long time, some data stored here can become outdated and interfere with your browser's features, including the Urban VPN extension.
❌ Is Urban VPN legit? ✅
Firstly, there are many factors to consider before concluding that a VPN is legit. These factors include their privacy policy, data collection, customer support, and server locations.
At a quick glance, Urban VPN looks like a solid option for anyone who wants to gain access to geo-restricted content.
However, a closer look at their terms and policies shows that their claims of being 100% free, fast, and private are not accurate.
Let's take their privacy policy, for example, it is stated on their website that they collect several types of information about their users:
Non-personal information i.e, user's device details including type of browser, user's operating system, time and date, user's approximate location, etc.
Personal information which means your IP address, every webpage visited and every search engine result is being monitored and stored.
Their intentions with this information are not necessarily malicious. Free VPNs use your data to sell to advertisers, giving them the possibility to continue supporting the app and offer it for free.
But the risk of getting your data stolen is a little bit higher, in case somebody manages to hack the VPN app itself.
Conclusion
Urban VPN is a free Chrome extension that can help secure your traffic data, but you have to make sure it's enabled and behaving normally. Tweaking up your settings a little bit should have the issue solved.