A VPN in general offers numerous benefits including security, fast servers, and avoiding geotargeting.
Typically, a VPN, especially a paid service, requires a user to register and sign up. Signing up for a VPN service can seem like an inconvenient task, especially for users who just want quick access to a VPN.
Thankfully, there are free VPN services that do not require registration to use.
How to find free, no-registration-required VPN services that are trustworthy? Well, the list below will show you the best VPN services that do not require email registration.
Why should I use a VPN without registration?
If you're still wondering why you should try a VPN without registration, well, make sure you carefully read what we're about to say.
In the first instance, keep in mind that virtual private networks that are not using a logging policy won't ever store and save your online traffic or personal information.
If you choose to use a reliable solution, none of your information will be shared with third parties. There will be no logging, and no registration is required for free users.
Thus, in order to always be able to protect your privacy, it is best to use a solution like this. And it is particularly useful if you live in a country with heavy internet monitoring and censorship.
Is there a completely free VPN?
Yes. There are several VPNs that offer completely free versions, without requiring card information or registration.
It is however important to mention that free VPNs come with certain limitations. One of the most concerning differences between premium and free VPNs is that many free services log user data.
This pretty much defeats the purpose of a VPN and leaves your information more vulnerable. Even though the companies use your data for advertisement purposes, for the most part, you are not as secure as with a VPN with zero logs.
Other free VPNs place limitations on the amount of traffic you can use or the servers you have access to. This issue is not as major, but you will have to check which server locations are offered to make sure they cover what you need.
What is the best VPN software without registration?
1. Hide.me – speedy and user-friendly free VPN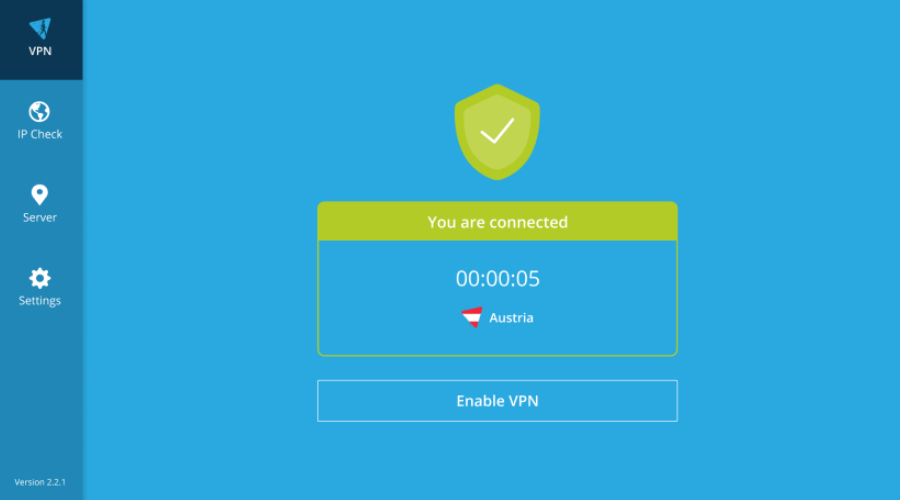 Hide.me offers excellent download speeds, high-quality encryption technologies, and a user-friendly client.
None of your information will be shared with third parties. There will be no logging, and no registration is required for free users.
At first, HideMe sounds like the perfect free VPN and it is. However, the free edition of Hide.me gives you access to just 3 locations. Furthermore, you are only given a 10 GB limit for data transfer.
Therefore, we recommend Hide.me only if you are looking to use a VPN for a very short period of time.
Hide.me VPN got some improvements for its free version, so now you'll get 5 server locations for the free version: Singapore, Canada, Netherlands, US East, and US West.
Plus, you're going to operate at blazingly fast speeds with unlimited bandwidth.
Check out the most impressive features of Hide.me:
Excellent download speeds
High-quality encryption technologies
No logs and no registration policy
Easy to use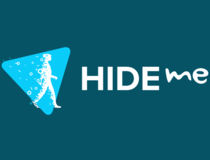 Hide.me
This VPN will cover your digital tracks wherever you go, whatever online content you try accessing, so try it today!
2. TunnelBear – fun interface and military-grade encryption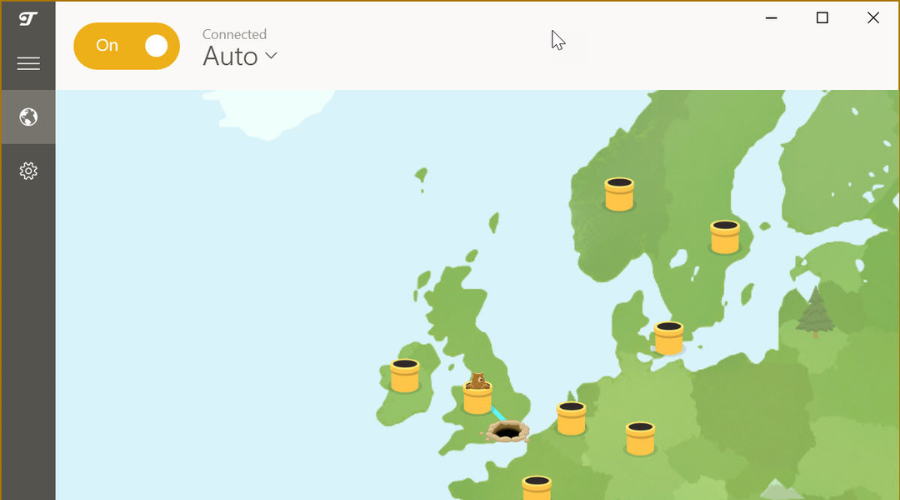 TunnelBear encrypts your Internet connection to keep your online activity private on any network. In addition, it will work silently in the background to secure your data.
If you choose to use TunnelBear, you'll be able to access global content. It is strong enough to bypass local censorship by changing your virtual location.
By default, this VPN uses military-grade AES-256 bit encryption, which is used by government organizations, so will undoubtedly offer one-of-a-kind privacy.
Also, TunnelBear secures your connection with the OpenVPN protocol for Windows, Android, iOS, and macOS.
So, it is perfect for those of you who are looking for a VPN without registration for browsers like Chrome, Firefox, Edge, etc.
If you're looking for a versatile VPN, this one might be perfect for your needs as it has around 3,000 servers across the globe.
Here are its main features:
Password and data theft protection
Access and bypass global content
Internet browsing from 23 countries
Designed for speed
256-bit AES encryption by default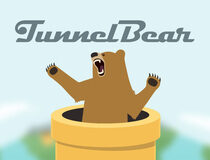 TunnelBear
Protect your identity and get access to content across the globe
3. ProtonVPN – unlimited bandwidth and fast servers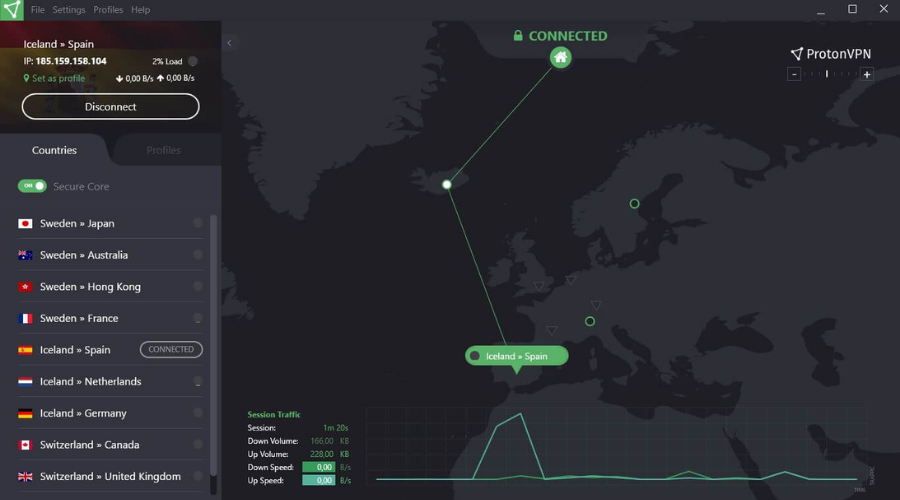 ProtonVPN it's a broadband Swiss VPN that protects your privacy without saving and storing your personal data.
It offers the Secure Core feature that allows user traffic to be routed to privacy-friendly countries like Switzerland and Iceland. Even a compromised VPN terminal won't reveal your real IP address.
With the ProtonVPN zero-log policy, your Internet activity wouldn't be monitored. Therefore, it is impossible to disclose this information to third parties
If you choose to run ProtonVPN on your PC, you'll always have your traffic encrypted. Thus, it cannot be captured and decrypted, even if an encryption key is compromised in the future.
Because it allows you to create up to 10 simultaneous connections, feel free to share the VPN experience with your loved ones.
Here are its main features:
Secure Core
Encrypted traffic
Zero logs policy
P2P sharing
Unlimited bandwidth
Up to 10 connected devices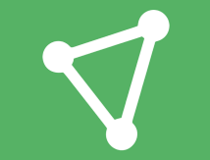 ProtonVPN
Use ProtonVPN to secure your connection and get top-level online privacy.
Are there any good free VPNs without registration?
In conclusion, a VPN without registration certainly has its advantages, as they tend to be easier and more convenient to use. These editions tend to be free. VPNs with long free trial periods are also a good solution.
And many people turn to free VPNs without login to unblock streaming services like Netflix. For example, you can use Hola VPN for Netflix.
However, free solutions do lack a good deal of important and essential features that a premium VPN typically offers.
For example, Mullvad VPN is a premium solution that doesn't require registration. Instead, it generates a random account number to ensure your anonymity. As such, some users turn to Mullvad VPN for Netflix.
An alternative to using VPN apps that don't require signup is to set up a VPN between two computers, but that's a more tedious task that requires advanced skills. You're better off with a commercial VPN client.
Even so, keep in mind that if you're going to download a free VPN without registration for PC, you won't take advantage of the most impressive features that a premium option can offer.
If you are looking for a well-rounded premium VPN service that offers high security combined with fast servers, then you should check out Private Internet Access. It's the perfect option if you want to upgrade from a free VPN.
In case of facing additional related questions, do not hesitate to leave a comment in the dedicated section below.