Are you looking for the best VPN for 1 year but don't know what services offer the best value for your investment?
Rest assured, as we came up with a list of 20 VPNs that offer a 1-year subscription plan. We ordered the products according to price, from lowest to highest.
While price is obviously important for many of you, it shouldn't be the only thing you should consider when choosing the ideal VPN according to your needs.
Therefore, along with price, there are certain aspects you should take into account as well, such as the number of servers and locations available, encryption type, VPN protocols, unblocking potential, as well as other security and privacy features.
To make things simpler for you, we've chosen the 5 best VPNs for 1 year that are also very reliable and feature-rich, besides affording decent prices.
VPN price comparison for 1-year subscriptions
As you check different VPN offers, you will notice that longer subscription periods, such as those for 1 year, offer the best deals.
Some VPNs are pricier than others. Evidently, a premium VPN with a strong reputation and many available features needs more money to offset its operating costs.
In the table below, you'll see how much a VPN cost per year, from the cheapest service to the most expensive one.
* The above prices apply to the first year only, with some plans also including a few extra months.
Although there are price variations across providers, this doesn't mean that cheaper products are necessarily the worst, or the most expensive ones the best.
What VPN offers the best value for money on an annual subscription?
1. ExpressVPN – best deal overall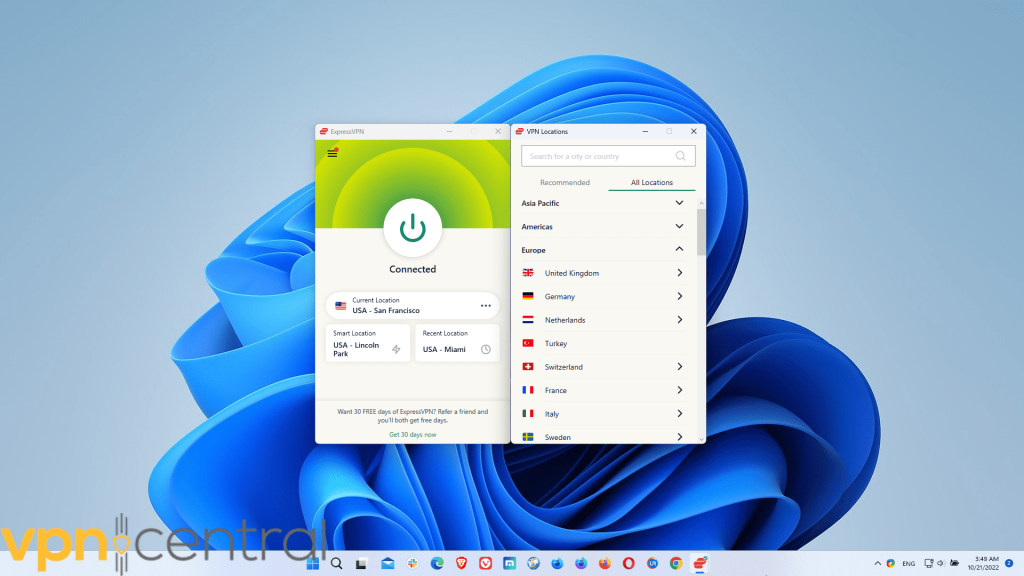 ExpressVPN is one of the most trusted VPNs, with great server coverage in more than 90 countries.
The 1-year plan includes all the ExpressVPN benefits, and it actually offers 3 months for free.
For $80.04/year ($6.67 per month) you will be able to connect up to 5 different devices at the same time and protect your traffic data.
This top-level VPN includes advanced features such as streaming optimized servers, auto-connect, a secure killswitch, and access to several VPN protocols such as Lightway, OpenVPN, and IKEv2.
Other key features of ExpressVPN include:
Servers in 160 different cities
IP address protection
Dedicated apps for all major operating systems
VPN split tunneling
7-day free trial (mobile only)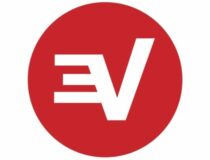 ExpressVPN
Get a 1-year plan and benefit from secure, unlimited VPN traffic for all devices + 3 extra months for free!
2. NordVPN – fastest VPN we tested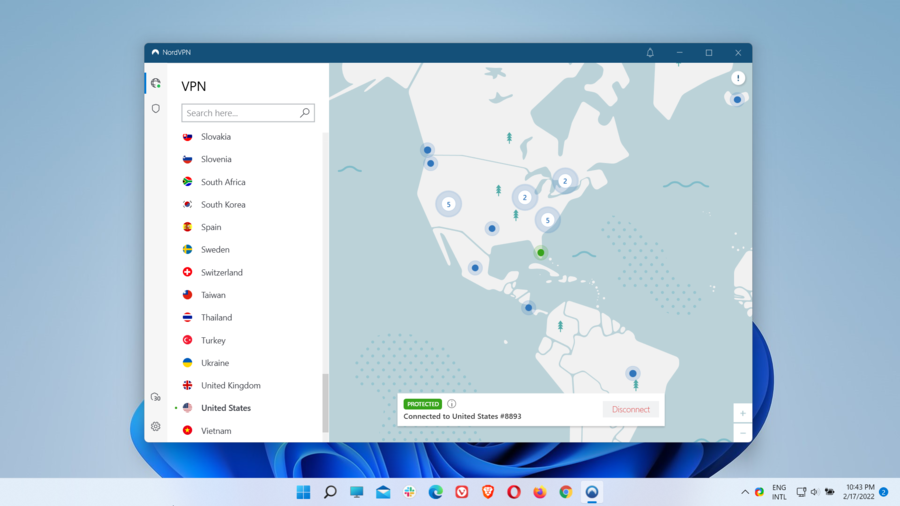 NordVPN is a highly-reputed VPN service, boasting more than 14 million global users. It has been around for quite some time and is widely regarded as one of the best VPNs in the industry.
If you get the 1-year plan, you will save 39%. This means that you will pay $59.88 ($4.99/month) for the first year, and then $99.48 every year thereafter.
NordVPN is our best VPN recommendation for 1 year since it has an excellent overall performance, and the price is also affordable.
A premium NordVPN subscription will give you access to the following features: Kill Switch, Split tunneling, Dark Web Monitor, CyberSec (adblocker), Threat Protection, Obfuscated Servers, Double VPN (multi-hop), Onion Over VPN, and many others.
More about NordVPN:
5,200+ servers in 60 countries
Strict no-logs policy
Connect up to 6 devices
30-day money-back guarantee
24/7 live chat and email customer service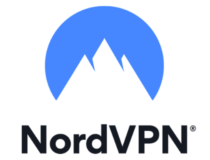 NordVPN
NordVPN was the fastest VPN we tested so far. Plus, it's very strong and feature-rich, so feel free to get the 1-year plan.
3. CyberGhost VPN – includes specialized servers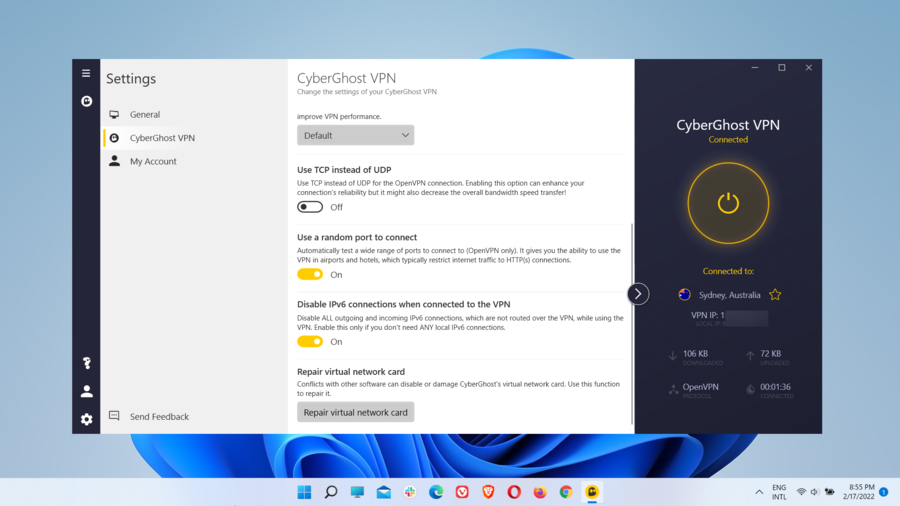 CyberGhost VPN was trusted by more than 45 million customers so far. So, the numbers speak for themselves. The service is based in Bucharest, Romania – an excellent location for privacy.
A premium CyberGhost 1-year package costs $4.29/month which will be billed as $51.48/year. There will be no price changes after the first year. The total discount for this offer is 67%.
We decided to include CyberGhost on the list of best VPNs for 1 year since it offers a decent price for what it offers. The service is very effective at bypassing geo-blocks and ensures total online protection via strong encryption and fast VPN protocols.
CyberGhost VPN is among the very few VPNs that offer specialized servers for streaming, gaming, and torrenting. Besides, it includes many other special features, such as Automatic Kill-Switch, Block content, Prevent DNS leaks, App Split Tunnel, Smart DNS, Dedicated IP, etc.
More about CyberGhost:
8,000+ servers located in 91 countries
Strict no-logs policy
Use 1 account on up to 7 devices
45-day money-back guarantee
24/7 customer support via live chat or email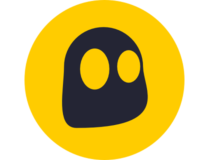 CyberGhost VPN
Protect your online activity, play games, stream content, or engage in P2P activities with a CyberGhost 1-year subscription.
4. Surfshark – ideal for fighting censorship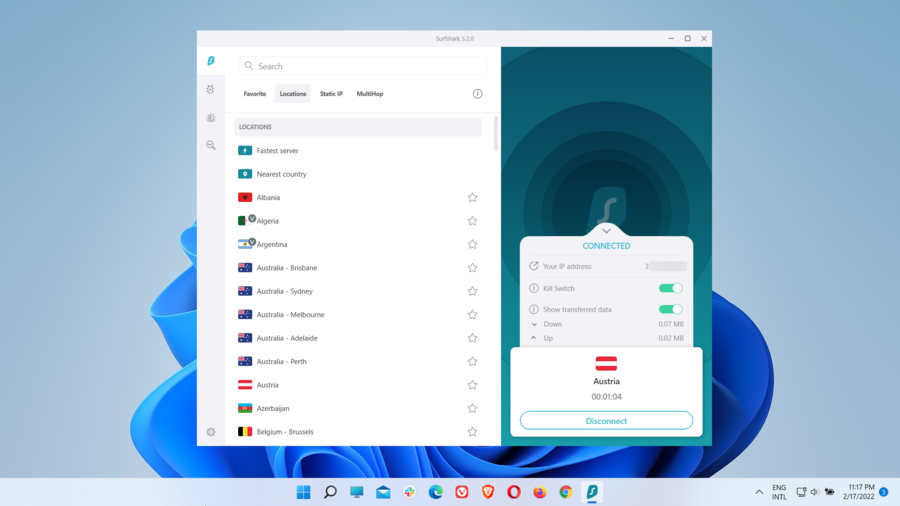 Surfshark is located in the Netherlands, which means that you can confidently entrust the VPN provider with your sensitive data since there are no mandatory data retention laws in the country.
The VPN offers a generous deal for a 1-year plan that will save you 69%. As such, you will pay $47.88 ($3.99/month) when you subscribe. This offer is available for the first year only. Subsequently, you will need to pay $59.76 annually if you wish to extend your subscription.
Although pretty new to the VPN market, Surfshark is a dependable and well-reputed service. So, if you subscribe for 1 year, you'll certainly get the bang for the buck you expect.
Surfshark is very fast and ensures the best in terms of privacy and security. Moreover, features such as Kill Switch, CleanWeb (adblocker), Bypasser (split tunneling), Camouflage mode (obfuscation), NoBorders, MultiHop, Static IP, and Speed Test are also available with a subscription.
More about Surfshark:
3,200+ servers in 65 countries
No-logs policy
Unlimited simultaneous connections
30-day money-back guarantee
24/7 live chat and email customer support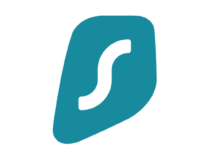 Surfshark
Try Surfshark for 1 year to evade VPN detection and bypass VPN blocks in the most restrictive environments.
5. IPVanish VPN – best for multiple devices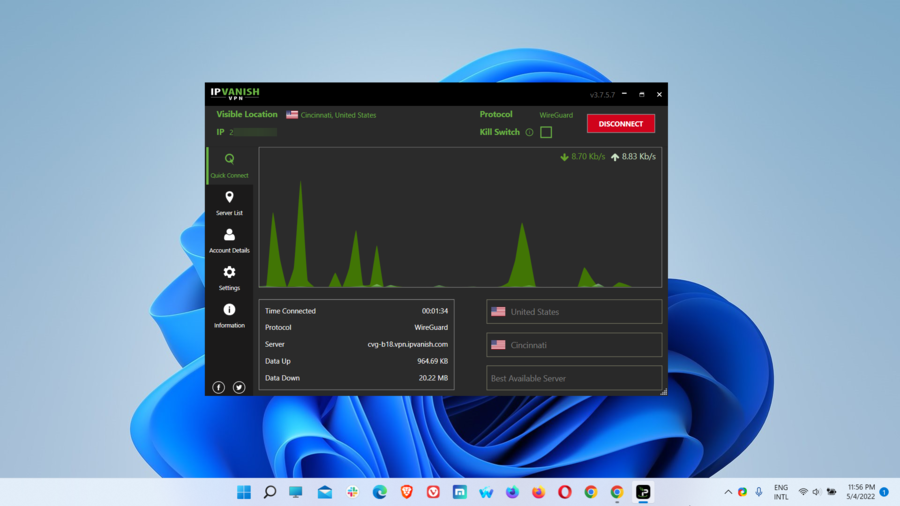 IPVanish VPN also makes the list of best VPNs for 1 year, being a top-notch service that includes a large network of VPN servers spread across multiple locations worldwide.
For a yearly IPVanish plan, you must pay $47.89 ($3.99/month). This plan will offer you a 63% discount for the first year. In case you plan to use the service after that, you'll pay $89.99/year.
IPVanish will take care of your digital security and privacy both at home and on public Wi-Fi. Besides, it will allow you to access restricted content from almost anywhere in the world.
But, this isn't everything that a 1-year package will offer, as the VPN plan will also allow unlimited bandwidth and access to other useful features, including Kill Switch, DNS Leak Protection, IPv6 Traffic Leak Protection, and Split Tunneling (Android and Fire Stick).
More about IPVanish:
2,000+ servers in 75+ locations
Independently verified no-logs policy
Allows unlimited connections
30-day money-back guarantee
24/7 support via live chat, email, and phone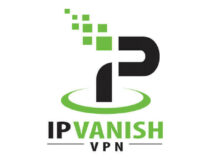 IPVanish VPN
Get an IPVanish 1-year plan and geo-blocking, trackers, ISP monitoring, and cyberattacks will all be a thing of the past.
6. Hide.me – unblocks streaming services easily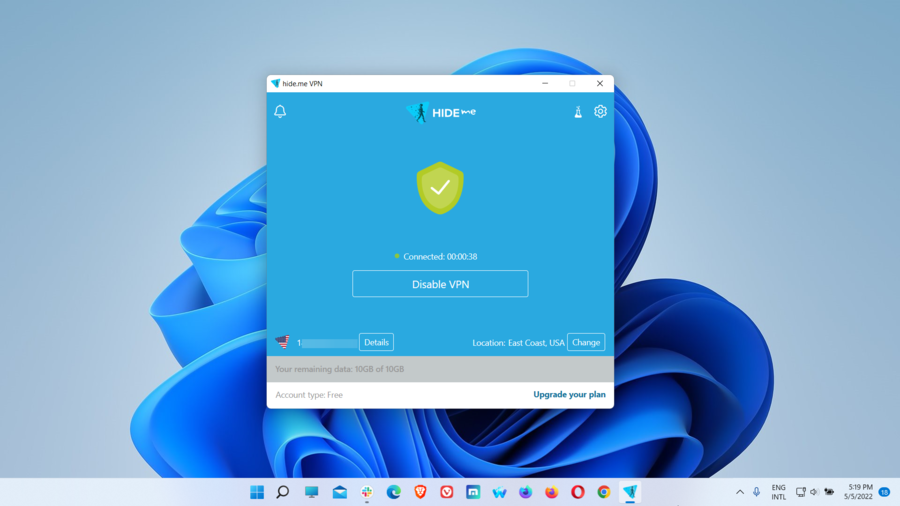 Last but not least, we have Hide.me – another top-notch VPN service that offers one of the best 1-year deals, as well as many servers, fast connection speeds, and powerful security.
If you want to grab a Hide.me yearly deal, the price is $59.95 (4.99/month). This represents a discount of almost 50% of the original price. Also, the good news is that the price won't get any higher than that, meaning that you'll pay the same amount every single year.
With Hide.me, you'll get the best value for your money, as this VPN will help you surf anonymously, access geo-restricted content, or bypass online censorship in no time.
In addition, there are other nice VPN features that lie in store for you. These include: Kill Switch, Split Tunnel, Stealth Guard, Multihop, etc. Also, Hide.me offers a long-term free trial, but it's pretty limited in terms of servers and features.
More about Hide.me:
1,800+ servers in 75+ locations
Zero activity logs
10 simultaneous logins
30-day money-back guarantee
24/7 customer support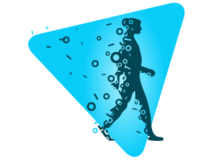 Hide.me
Are you tired of being monitored or are you annoyed by geo-blocking? Get Hide.me to get rid of them instantly.
All things considered, we hope that the 19 VPN services in the above table will help you get an idea of how VPN prices vary across the market.
As previously mentioned, neither the most expensive has to be the best nor the cheapest needs to be to worst. In the end, it really depends on your budget and what you expect from a VPN.
Consequently, that's why we wanted to come to your help by also including a list of the best 5 VPNs for 1 year that are both affordable and reliable.
The VPNs we recommend were tested multiple times for speed, anonymity, security, privacy, as well as anti-geoblocking and anti-censorship efficiency.
In case you're interested in getting a monthly VPN subscription only, feel free to check our 7+ VPNs with the cheapest one-month price to find the best deals.