Your online privacy and security is at risk. This is a fact that too many Internet users have learned at their own expense. This is why VPNs have become popular in recent years since they encrypt your connection and hide your identity by masking your true IP address.
However, you may be uncomfortable spending money to secure your online freedom and privacy. Therefore, you may decide to go for free VPNs or, even worse, don't go for any protection.
If you choose the former and think you are safe, you should know you are no more protected than those without any VPN subscription. In fact, you might be worse off.
Online freedom is a non-existent entity in many parts of the world. While some countries place a few restrictions on how their citizens can use the internet, others have heavy censorship laws. However, if you talk about online privacy, then the situation is dire all around the world.
Protecting your privacy and digital identity is paramount and cannot be overlooked.
So, what are the merits of a free VPN vs. paid VPN? Let's find out!
Why people use free VPNs
There are a number of reasons for people choosing to go for a free VPN service rather than a paid one.
No cost VPN
A bit obvious, this one. The main reason anyone chooses a free VPN over a paid VPN is because of the word 'free.' While others pay VPN providers for the protection they get, free VPN users don't have to part with a single dime for the service they get.
They do pay in their own dangerous way, but more on that later.
Accessing blocked websites in schools or workplaces
It's not that all free VPN users are unaware of the superiority of paid VPN services. They also know that free VPNs don't provide the strong and reliable protection that paid VPNs do.
However, in case one's only requirement from a VPN is to bypass institution or workplace firewalls and access websites, then free VPNs can help get the job done.
These users aren't much concerned about their online privacy. They only care about accessing common websites like YouTube and some social networking sites which are blocked in their workplace or institute. Free VPNs can help with that to a great degree, so these users go for them.
Accessing region-specific content
Anyone who loves online streaming knows about geo-restrictions. It's not just streaming services and websites that are geo-restricted, though.
To access many websites, you need to be from a particular location, or more accurately, have an IP address from that location. These websites are easily accessible using a free VPN.
Of course, it depends on what IP you want, since the free VPN you use will have limited servers. If you have a server in that location, then it's quite likely you will be able to access the website using a free VPN.
How does using a free VPN cost you
There's no such thing as a free lunch. And the sooner you accept that fact, the better.
If they don't charge you money upfront, they will charge you in other ways. Free VPNs don't charge you money for their service, but they are involved in some practices that help them sustain themselves.
This is fine since they have to generate funds elsewhere if not from the user. However, when these funds come at the expense of consumers, then it's a serious problem, which is what happens to free VPN users.
Here's how:
Free VPNs track you consistently
This is something that is possible with paid VPNs as well, though it is less likely to happen. Free VPNs keep complete track of your online activity.
Which websites you visit, how much time you spend there, where you are using the internet from, what information you share on the internet; all this information is recorded by free VPNs.
Much the same way as it is recorded by your ISP and by government and non-government agencies that want to keep an eye on you.
When you use a VPN, you would want to be free from all this. But free VPNs give you a false pretense of online privacy.
Free VPNs sell your data
Free VPNs don't just stop at recording your online activity in detail. Doing so does not get them the money to sustain themselves and keep the service running.
However, selling data of users' online activity can help them earn a lot of money. There are a lot of interested bidders who love to get their hands on this data.
Advertisers, healthcare personnel, non-government trackers, etc. are all interested parties in this situation. It's kind of a double whammy to be using a VPN and have your online activity sold to third parties. But that's how you pay for a free VPN service.
Advertisements on free VPN services can be malicious
One way for free VPNs to generate funds is to sell the online activity of their users. But another, more common way, of getting money is through advertisements.
In addition to using a service that is unreliable, has many connection drops, and offers poor connection speed, you are also shown annoying ads every now and then when you use a free VPN service.
But the worst part about this is that many of these ads are malicious in nature. Clicking on them can result in malware getting installed on your system.
There are some free VPN services that host malicious ads just so that they can earn money at the expense of the user.
Your identity might be used by criminals
If you thought that using free VPN couldn't be more dangerous, you've got another thing coming. We mentioned how a lot of free VPN services sell your usage data to third parties.
However, there are some VPN services that sell your IP address to criminals and crooks who are up to no good. Since VPNs can see your IP address, they can share it with others.
VPNs don't usually do that, but free VPNs may sometimes do so. Criminals are always on the lookout to cause problems and be safe from blame.
One way for them to do so is by using someone else's IP address. So if the authorities come looking for the perpetrator, they are going to knock on your door while the real crook laughs in another part of the world.
Why you should use paid VPNs
It's obvious that free VPNs solve lesser problems than they cause. The seriousness of the problems they cause cannot be undermined at all. This proves that using a paid VPN is your best and only option for online privacy and security. To put things in perspective, here are a few things you get with paid VPNs.
Better protection
When you use a paid VPN service, you will get proper VPN protection. Your entire traffic will be protected by strong encryption which hides your internet activity and makes it difficult for anyone to steal your personal data which you share over the internet.
Most VPNs today, at least the good ones like ExpressVPN, use AES 256-bit encryption, which is virtually impossible to crack. With sound protection for your online activity, you don't have to worry about someone spying on you.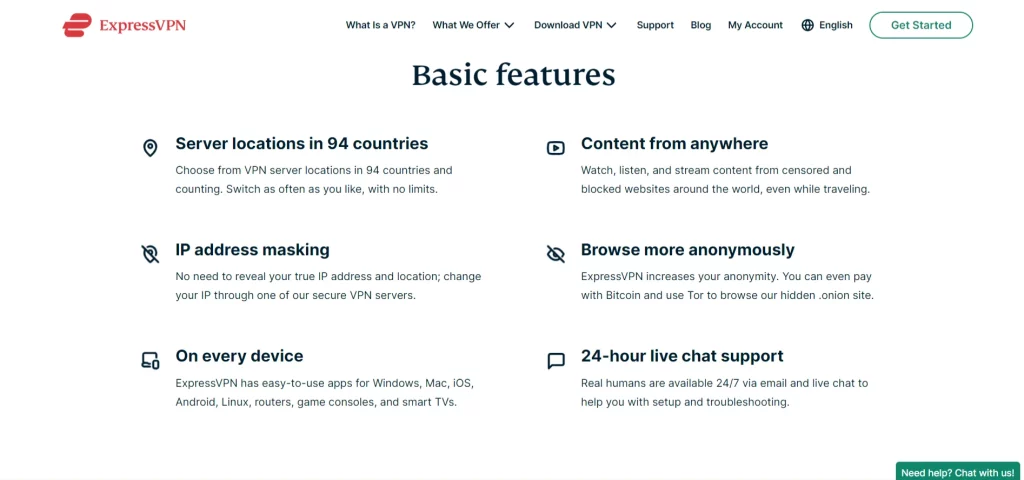 More secure protocols
There are a few different VPN protocols that can be used to secure a connection. Each has its merits and demerits. Protocols like PPTP do not reduce your connection speed at all, but they are easy to crack. It is a protocol of the past, which modern VPNs don't even support, let alone use as the default.
Free VPNs often use PPTP encryption to give users decent connection speed, but there is little protection with it. Good VPNs use OpenVPN, which offers the best combination of speed and security. ExpressVPN even has its own proprietary Lightway protocol to give you best online protection.
Better online experience and security tools
With paid VPN services, you get features that are never offered by free VPN services. For example, you get internet kill switch, which is a common feature nowadays. It prevents your activity and identity from getting leaked even if the VPN connection drops.
When the connection drops, you are disconnected from the internet immediately to protect you from spies. Apart from kill switch, many VPNs offer dedicated stealth servers for users in countries like China, UAE, etc. where there are strict censorship laws and using a VPN isn't exactly legal.
Paid VPNs also have servers all over the world that help you bypass internet censorship and unblock geo-restricted sites at best possible speeds. The closer a server is to you, the better your connection speed. A VPN, like ExpressVPN that offers servers scattered all over the world always offers better connection speeds.
Customer support
There are a lot of problems people can face when using a VPN service. For first time users, setting and getting familiar with the VPN service and the VPN client in itself can be quite a task. Without any help, things can get a tad difficult.
With free VPNs, you have no support. With VPNs like ExpressVPN, there is round-the-clock customer support. You can go to them with any issue you are facing with your VPN client or service, and expect a response to help you solve the problem.
Cross-platform support
You use a number of devices to connect to the internet and share sensitive information, so why just secure your computer and smartphone with VPN? Good VPN services which charge you money help you set up a VPN on almost any device that can be connected to the internet.
Whether it is your tablet, Smart TV, Roku, Gaming console, E-reader, etc. everything can be protected by a VPN. Most VPNs help you get VPN protection for your router itself, which secures all devices connected to it. This is something you cannot get with free VPNs.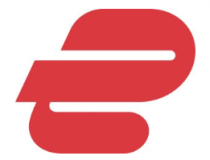 ExpressVPN
Enjoy advanced security features and lightning-fast speeds with this top-notch VPN provider.
Free VPN vs. paid VPN – conclusion
Free VPNs might attract you by their no-cost tag. But you end up paying for free VPNs in ways you can never think of.
Your security and privacy are under constant threat when you use a free VPN service. This does not mean that all paid VPNs are secure.
But if you do a little research, you are bound to find VPN services like ExpressVPN that give you online protection and privacy and an overall satisfying online experience, which is something you can never say about a free VPN service.
---