Cricfree has been around for a while and continues to gain popularity for its extensive library of ready-to-watch sports events. But what exactly is Cricfree TV? How do you use this website for watching live sports? Is the video streaming free? Is it legal?
Most importantly, why should you use a VPN for Cricfree?
We'll answer all your questions in this article. Take notice of the privacy and legal issues explained in the article to make sure you can enjoy the sports channels without getting in trouble.
What is Cricfree?
Contrary to popular belief, Cricfree TV is not a live-streaming service. It is a platform that hosts streaming links that primarily redirect you to reputable websites.
So, Cricfree only provides connections to other live-streaming websites.
Although the name implies an endless cricket streams, cricket is just one of the many competitions you can view. Sport lovers can access different channels focused on:
UFC
Golf
Cricket
Soccer
Baseball
Football
Basketball
Tennis
Rugby
Racing.
How to Use CricfreeTV
Using this platform is relatively simple. It's a straightforward click-and-watch service. Once you are on the homepage, you have the choice to browse through the featured champion league, premier league, or any other matches. If no featured games interest you, you can also select your preferred sport from the top panel and connect to any live game.
NOTE: You'll have to close some advertisements to get to your content.
Why You Need a VPN
In this age of streaming, it's far too easy to stumble across a seemingly reputable website offering free access to some sort of video streaming content. Many sites that stream live content do it without copyright permissions and this is illegal; such a crime is tantamount to piracy.
Although Cricfree isn't such a website, you should still be careful.
However, there are at least three important reasons why you should use a VPN for Cricfree TV;
Due to the incredibly vast amount of links shared, there is no way we can say for certain that every link you connect to from this platform is legitimate. This is an area where you must be cautious. Unknowingly accessing a pirated website can lead to legal troubles with your Internet Service Provider (ISP). You may have the same problem while using any website offering free streaming content like Alluc.tv, HotStar, IPTV Latino, and so on. A VPN is necessary to protect yourself and avoid the aforementioned legal issues. Using a VPN for Cricfre allows you to conceal your IP address and appear as if you were connecting from a different location.
Some of the links on Cricfree TV may redirect you to geo-restricted content. You can only access it if you connect from certain areas of the world. Therefore, unless you have a VPN to obtain a foreign IP address, you won't be able to watch it.
A bonus of a VPN is keeping safe your identity and digital data. Since there is no way to determine that the one website that hosts your favorite event isn't a hoax site for hackers to access your network and steal your digital information, you must stay protected with a reliable VPN.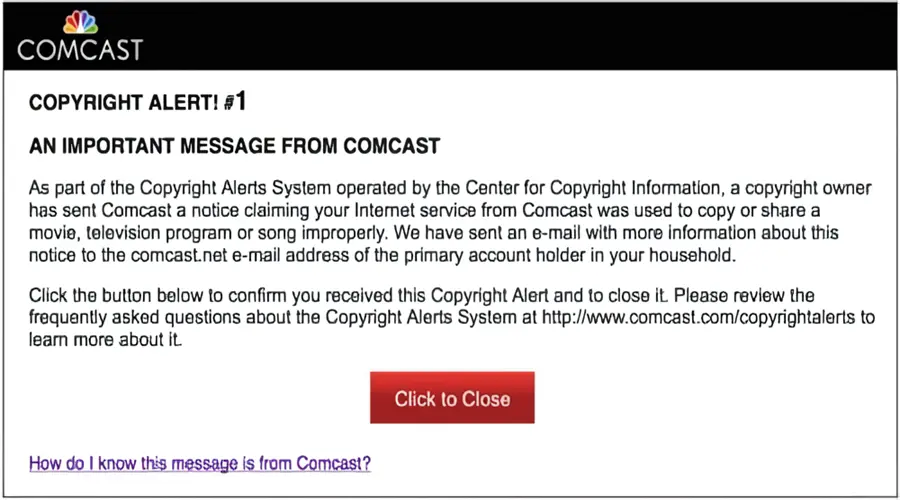 What Are the Best VPNs for Cricfree
For your convenience, we have selected the most reliable VPN services. These VPNs have security features strong enough to protect your privacy and guarantee a fast connection to stream live events on the internet:
At the top of our list, we have Surfshark. The reason for this choice is very simple. It guarantees a fast connection, excellent protection for your privacy, and a great price.
This service is also no-logs VPN. Therefore no data about your activity on the Internet is stored. This is the perfect scenario to use risk-free and enjoy sports live-streaming events with peace of mind. You can also connect unlimited devices using the same subscription. This unique feature is perfect if you have a large household or if you want to share the subscription with your friends.
Finally, this provider offers a 30-day money-back guarantee and the price is absolutely stunning.
Pros:
Fast connection
No-logs
Unlimited devices
User-friendly app
Cons:
VPN server network is still limited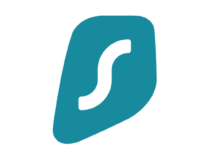 Surfshark
Surfshark can bypass geo-restrictions and deliver solid performance while watching anything on Cricfree.
ExpressVPN is one of the top-notch services in the industry. Thanks to their network of over 1000 servers scattered in over 87 locations it's easy to stay under the radar.
The security features are also advanced. It offers an SSL-secured network with 256-bit encryption, to keep you invisible and undetected.
An added plus to such a vast amount of servers is the fact that you can switch between them as much as you want. Additionally, no logs of your activity are kept.
Not to be overlooked that they offer a 30-day money-back guarantee so you can test its protection risk-free.
Pros:
Infinite Server Switches
No Logging
Login Concurrently from 5 devices
256-bit encryption
Cons:
Slightly pricier than competitors but worth every cent.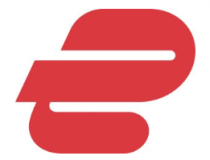 ExpressVPN
Ensure your online anonymity and bypass all geo-restrictions on Cricfree with ExpressVPN.
CyberGhost is yet another formidable choice if you are looking for protection and security in a VPN. With this VPN your anonymity increases and your activity remains for your eyes only.
Privacy is excellent and it offers blazing speeds. When it comes to downloading and uploading rates, in fact, it's one of the fastest VPNs on the market. You'll have less buffering and an overall better watching experience.
Pros:
Top-notch streaming capabilities
No-logs
Double encryption
+3900 servers in 61+ countries
Cons: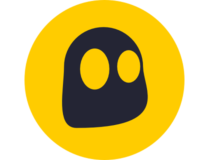 CyberGhost
Hide your digital tracks and enjoy the highest streaming quality on Cricfree with CyberGhost.
NordVPN is a tried and tested VPN provider. This privacy-driven company has over ten years of experience. It covers 60+ countries hosting a staggering amount of over 5900 servers.
They offer an optional double encryption policy that is very useful if you want to add an extra layer of security.
Pros:
Secure VPN Protocols
Experienced name
Money back guarantee
Six device connectivity
Uses bitcoin
Cons: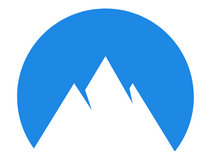 NordVPN
Watch all your favorite sports programs on Cricfree with this amazing VPN provider.
IPVanish is one VPN provider to consider when choosing a VPN for Cricfree TV. This provider has outstandingly fast network speeds that will allow you to stream your favorite sports games.
It owns its servers and doesn't use third-party hosting service providers. This is an ideal solution for your privacy since your relationship with them is entirely exclusive and will never be shared with curious eyes.
The provider owns a vast network of over 850 servers in more than 60 countries. Best of all, they're still expanding. They also adhere to a strict no-logs policy.
Pros:
Sustainable speeds
No logs
Uni-controlled networks
Seven-day money-back guarantee
Cons:
Only 2 simultaneous device connection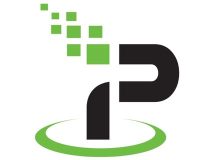 IPVanish
IPVanish has everything you need for a seamless streaming experience on Cricfree.
Is Cricfree TV Free?
Once you hear "unlimited access to nearly every sport imaginable" you have to wonder, what is that going to cost me?
Well, the good news is that Cricfree TV is a free service.
What's more, the platform simplifies the streaming process. You don't need to create an account to access content. You just have to click and stream. It also supports a live chat platform, so if you choose to stream by yourself, you could still share your opinions.
Although Cricfree TV is free, they harbor a remarkable collection of popular and even lesser-known sports programs.
How to Remove Ads from Cricfree?
The website is relatively easy to use. Once you connect your VPN, you€'ll have unlimited access to just about every sports match available.
You also may have noticed how many ads there are. Some users rely on an adblocker to get to the content quicker, but there is another way.
This is the simple procedure to remove ads from Cricfree:
While on the website before you left-click on your favorite match to watch, right-click the link first (ignore the drop-down selection list)
Then left-click the content you would like to view.
Follow that method for boxes that pop up afterward as well.
This simple method will help you bypass those pesky advertisements.
Conclusion
Cricfree is a hosting service that redirects you to other websites for live sports streaming content. The platform itself does not provide content. This operation is legal; however, due to the high amount of links they host, it's difficult to know if every connection is genuine or safe.
For this reason, you must avoid any legal issues with a VPN for Cricfree TV. That way, you can watch your favorite games and not worry about anything.