In Pakistan, VPN usage is a topic of concern due to increasing internet censorship and surveillance by Pakistani security services.
Currently, registered VPNs are the only legal options, but they compromise privacy by logging user activity. To ensure online safety and bypass internet blocks, a secure VPN will be the best.
In this guide, we will explore the best way to help you access a truly private VPN in Pakistan.
So keep reading to learn more.
Does Pakistan block VPNs?
Yes, the government has implemented a new requirement for VPN providers to obtain a license to operate in the country.
Furthermore, this law effectively limits VPN usage to licensed individuals, such as freelancers or companies, who have obtained a license from the Pakistan Telecommunication Authority (PTA).
However, citizens have criticized the PTA for trying to control people instead of focusing on telecom-related activities and improving infrastructure security.
So, while VPNs are not completely illegal, they're heavily restricted in Pakistan.
VPNs provide a significant barrier of protection for activists, journalists, freelancers, and people who don't want to live under oppressive regimes.
So what should you do to make sure your VPN works in Pakistan?
How to fix your VPN when it's not working in Pakistan?
Here are several troubleshooting steps you can take to try and resolve the problem:
Change the server

If you're using a VPN blocked by the Pakistani government, try changing to a different server in the region where the content you're trying to access is acceptable.
To fix the issue, select a different server from your VPN provider's multiple locations. Because while a specific IP range or known VPN IP may be blocked, an entire VPN service is unlikely to be blocked.
Follow these steps to change to another server on your VPN:
1. Open your VPN.
2. Select the option to change the server and search for a new server.

3. Connect to the server.

4. Now access the website or app you want to unblock.


Clear your browser cache and data

Clearing the cache is a common method to fix errors and access restricted websites or apps.
It resets the browser's settings and configurations, potentially improving VPN connectivity.
To clear the cache and cookies on Google Chrome, follow these steps:
1. Click on the three dots at the top right edge of your browser.

2. Go to More tools, and select Clear browsing data.

3. Choose the time range from the drop-down list. Use All time to delete everything.

4. Check the boxes for Cookies and other site data and Cached images and files.

5. Click Clear data.

6. Go back to the website or app. It should work by now. 
Clearing browser cookies can also help resolve technical issues and prevent IP address leaks.

Allow your VPN through a firewall

When you allow your VPN app through Firewall, your device sees it as a safe app. This makes the application work without interference.
Follow the instructions below to set up your Firewall:
1. Enter Window Defender Firewall into the Windows search bar.
2. Click on Windows Defender.

3. Select Allow an app or feature through Windows Defender Firewall. 

4. Look for your preferred VPN in the application list.
5. Check the box beside Private and Public.

6. Click OK.

7. Visit the website you're trying to unblock and try to access it.   

Change to a different protocol

To fix the problem, try switching to a different VPN protocol. These are sets of rules that determine how data is routed through the server.
To get started, follow the steps below:
1. Open your VPN app.
2. Click on the gear icon or go to Settings.

3. Go to VPN protocol. 

4. Select OpenVPN – TCP from the list.

5. Select Change Anyway from the pop up.

6. Go back to the website you're trying to access again.
Check if your VPN supports multiple protocols like OpenVPN, Lightway, or Wireguard, and choose one based on your priorities of speed and security.
It's best to use the WireGuard protocol due to its fast speeds and strong security. OpenVPN is also a reliable option with good encryption, but it may not be as fast.
However, choose a protocol that aligns with your priorities for speed and security, and ensure your VPN provider supports it.

Change to a better VPN provider 

If the previous solutions fail to resolve the issue, the government may have identified and blocked all IP addresses available through your VPN.
Alternatively, you can upgrade to a higher-quality VPN that won't encounter these problems.
One recommended option is ExpressVPN, a premium VPN provider with a multiple-server network for Pakistan. 
This can help efficiently replace any IP address that the government may block.
Here's how to set up ExpressVPN:
1. Subscribe to an ExpressVPN plan and download the software compatible with your device.

2. Install the ExpressVPN app on your computer.
3. Once installed, launch the app and login with your credentials.

4. Now you should search for a server. For example, we used a server from the UK.

5. Select and connect.
6. Once connected to the server, open the app or website you want to access.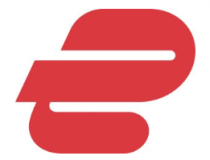 ExpressVPN
Use this error-free and untraceable VPN for safe and anonymous browsing in Pakistan!
Best VPNs to use in Pakistan
When choosing a VPN that works well in Pakistan, it's important to consider factors like privacy, speed, and security. Here are the top three options to consider:
1. ExpressVPN – A popular VPN that offers fast connection speeds and reliable security features, including military-grade encryption and a strict no-logging policy.
It also has servers in 94 countries, making it easy to bypass geo-restrictions and access content worldwide.
2. NordVPN – Known for its robust security features, including double VPN encryption and a kill switch that ensures your data stays private even if the VPN connection drops.
It also has a large network of servers spread across 59 countries, providing users with plenty of options for accessing content.
3. CyberGhost – Another top option for users in Pakistan, CyberGhost offers high-speed connections and strong security features like 256-bit encryption and an automatic kill switch.
It includes 11+ servers in Pakistan and doesn't record your data, making it easy to connect and customize your VPN experience.
VPN not working in Pakistan – Summary
To summarize, using a VPN in Pakistan can be challenging due to the government's strict policies and regulations.
However, with the right precautions and a reliable VPN, users can bypass censorship and access restricted content while protecting their online privacy and security.
---