The beIN streaming service has one of the most complete live and on-demand sports libraries in the world. However, due to regional deals, content differs from country to country.
If you are in Switzerland, beIN Sports France via Canal, is the closest option. It provides French Ligue 1 football, the UEFA Champions League, Europa League, and European Championships. As well as the domestic leagues in Germany, Italy, Spain, the UK, and Turkey.
Outside of football, you get everything from the NBA and boxing to tennis and swimming – a real sports fan's dream.
Unfortunately, to access the streams you must be located in France.
That's where NordVPN comes in!
Our step-by-step guide explains how you can watch French beIN Sports content in Switzerland.
Why you need a VPN
The beIN and myCanal apps track the location of users by their IP address and sometimes other data, such as mobile location service. If it detects you're not in France, you'll receive an error message, and the content won't load.
Although a proxy server can hide your Swiss IP and replace it with a French one, there are some reasons why a VPN works better.
Encryption – Not only do you get a different IP address, but all traffic is encrypted. This means neither your ISP nor the websites you visit can accurately track you.
Dedicated IP – Premium VPNs like NordVPN provide a private IP address, so even if a publicly known server is blocked, you're still protected.
New Servers – VPNs regularly update their servers to accommodate high demand and to stay ahead of blacklists.
Streaming Speeds – Your average proxy might unblock geo-restrictions but only a good VPN can offer adequate speeds for streaming and gaming.
Leak Protection – Using a proxy doesn't guarantee your real location won't leak, causing geo-blocking on streaming sites. VPNs use advanced leak protection to stop IPv6, DNS, WebRTC, and other common causes of leaks.
Easy Apps – You can install VPN apps in seconds on desktop, mobile, and other common devices. They let you choose specific locations and configure numerous settings. Proxies, on the other hand, often require complex manual setup.
The benefits of NordVPN for Switzerland
If you're in Switzerland and want to bypass beIN Sports region blocking in France, we recommend NordVPN.
Plans start from $11.99 a month and it supports 6 devices at once. I.e., your desktop, mobile phone, games console, and other devices can all use the VPN app at the same time.
It's great for beIN Sports as it lets you connect to fast streaming servers in your choice of Paris or Marseille. You can also get a static French IP.
Furthermore, you can use it to unblock virtually any streaming service because it has a total of 5,000+ ultra-fast servers in 59 countries!
Other features include double VPN, which routes traffic through 2 servers for extra security, and the ability to combine Tor with your VPN connection.
How to use NordVPN to unblock beIN Sports France in Switzerland
Using NordVPN with the beIN or myCanal apps is easy.
Here's what you need to do:
Sign up to NordVPN and download the relevant apps for the devices you wish to watch beIN France on. It supports Windows, macOS, iOS, Android, and Android TV.
Launch the app and sign in with your credentials. Expand the countries tab and scroll down to France.
If you click the arrow, you can choose between France and Marseille. Both provide fast speeds since they're geographically close to Switzerland. However, using quick connect will determine the best server for your specific location.
Wait for the green connect notification, then browse to https://boutique.canalplus.com/ – CANAL+ is the French brand for the combined Canal and beIN Sports content.
Proceed to registration. The standard plan is currently 15 € /month. You must use a credit or debit card, but the billing address isn't tracked.
Once payment is complete, you can use the main beIN app or the myCANAL app to access your sports content. Both are available on Windows, macOS, Android, and iOS.
Remember to always connect to NordVPN on your devices before launching beIN Sports.
NordVPN works not only with beIN Sports, but also tons of other geo-restricted platforms and websites. What's more, it has advanced leak-prevention features that ensure you keep your access to the content you love.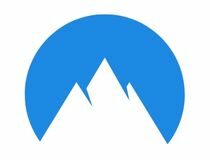 NordVPN
Unblock beIN Sports France and enjoy the highest streaming quality with NordVPN
Wrap up
If you're across the border in Switzerland and want to watch French beIN Sports channels online, all you have to do is sign up to NordVPN.
As long as you connect to a French server when registering and watching through beIN or myCANAL, your favourite sports will stream without a hiccup!