Neon is a New Zealand-based on-demand video service that offers a variety of hit TV shows and movie rentals online. Unfortunately, Neon is geo-locked and you cannot watch it outside NZ.
So if you traveled or relocated to a different country and tried to access Neon from that region, you would be geo-blocked. This is because your IP address would reflect that you are in a restricted zone.
There are ways to bypass this blockade and one of them is by using a VPN. We've listed extra solutions in this article to help you watch Neon outside New Zealand. Check out which one works best for you.
How to watch Neon outside New Zealand?
1. Use a VPN
Using a VPN will allow you to change your IP address to a New Zealand IP address, so you can access shows on Neon.
You'll be able to watch popular shows on Neon like Mayans M.C, Sharp Objects, Game of Thrones, West World, and Atlanta. We tested a few options and decided that Surfshark is the best for the job.
Here's how to unlock Neon and watch it outside NZ with a VPN:
Sign up for a Surfshark account and download the app.
Log in with your credentials, code, or device account e.g Google.
Connect to the New Zealand server.
Open your Neon app or navigate to it on your browser and start watching.
Make sure you always connect to your VPN before accessing Neon. Otherwise, the traffic information you send may link to different locations which can be deemed suspicious.
Surfshark is a great VPN option with a wide range of server locations, including New Zealand. The VPN is very fast and cannot be traced by Neon's detection technologies.
It has high quality servers which ensure great speed for streaming media content.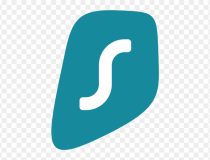 Surfshark
Use Surfshark to unlock Neon and watch it from anywhere!
2. Use Smart DNS
If VPN does not work for you, you can try using Smart DNS service to access Neon outside NZ. These services change your DNS address and use proxies to further increase privacy and allow you to change your location.
To bypass Neon geo-block with smart DNS, you will have to choose a reliable Smart DNS service and set it up on your device. Smart DNS Proxy is one of the best options on the market. Here's how to configure it:
Sign up for a free Smart DNS Proxy account.
Head to the server list and pick a New Zealand server.
Open a new tab in your browser and open your router's admin panel.
Log in with admin credentials.
Find your DNS settings.
Enter your Smart DNS address in the Primary DNS cell.
Save your settings.
Launch Neon and enjoy seamless streaming.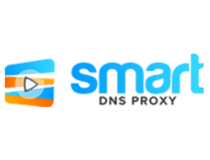 Smart DNS Proxy
Use Smart DNS Proxy to change your location and unlock Neon outside NZ!
3. Use a proxy
Using a proxy server is another way you can mask traffic to make it appear as if you're browsing from New Zealand. They are a good idea for streaming video content because they're faster than VPNs and smart DNS.
However, they can be easier to track as opposed to VPNs and Smart DNS (which combines DNS+ proxy technology for enhanced security.
You can find fee proxies for New Zealand around the web, you just need to configure them on your device:
Head to your browser and find a proxy server for New Zealand. Keep it open.
Type Proxy settings in the taskbar.
Open the panel and toggle the button for Use a proxy server.
Input the address and port of your proxy server from New Zealand.
Save your settings.
Head to Neon and start streaming.
Both VPNs and proxies use similar principles when it comes to changing your IP and hiding your location. There are however a few key differences between them, especially in terms of privacy, because proxies don't use encryption.
The reason why a proxy may be faster is that your traffic is routed more directly when using a proxy as opposed to a VPN.
Conclusion
When it comes to watching Neon outside NZ, you have several options. We recommend VPNs the most because they are the most untraceable.
Apart from unblocking geo-restrictions, VPN encrypts your entire traffic to offer you online privacy and protection.
But if you are only interested in bypassing geo-blocking, then you can try Smart DNS or a Proxy server.