Ever wonder where you can watch old Cartoon Network shows and movies? This article will give you useful information about the sources where you can watch these epic CN shows.
You may miss your old days, especially the moments when you watched some excellent shows on Cartoon Network. For this or any other reason, you may want to watch the old shows. But, It is not that easy as you are thinking.
Various things have made it hard to get those old shows. Geo-restrictions, not knowing about the best sources are two significant reasons. We have prepared a list of sources to watch the old Cartoon Network shows to give you comfort.
Not only this, but this article will also give you information on how you can watch the old CN shows conveniently without any concern.
Why is it hard to find ways to watch old Cartoon Network shows?
There are numerous reasons why you don't usually find old shows online. Notably, it is not easy to access all or most old CN shows.
Not all old Cartoon Network shows are available on a single platform. Instead, these are available separately in multiple sources.
Some of them may not be available online due to copyright limitations.
Many shows have restrictions to be available globally. As a result, users from some regions don't have access to particular shows.
Besides these reasons, some other minor facts restrict us from easily getting access to the old CN series.
How to watch old Cartoon Network shows?
Luckily, there is a wide range of platforms that provide Cartoon Network shows and films, both for free and under a subscription.
Depending on what shows exactly you want to watch and what type of benefits you prefer to have, you may decide to go for one or another option.
We made sure to list all the reliable options on the web and offer a quick overview of their features and content, so you don't have to spend too much time browsing around for the best option.
When you have Internet access, enjoying your favorite cartoon characters feels like a breeze. However, in case you use a service that is geo-locked in your area, we recommend using a VPN to unlock it.
How can I choose a VPN to watch region-locked Old Cartoon Network Shows?
There are so many VPNs out there. But, It makes you confused about which one to choose. Usually, not all VPNs are perfect for streaming.
Free and cheap VPNs come with performance and privacy drawbacks. But, A good VPN will always give you a better experience. To watch region-locked Cartoon Network shows, you should always choose a VPN with more dedicated streaming servers. Another factor you should consider is the number of VPN locations.
As some platforms like Netflix offer some content in specific regions, you need to use VPN to access those shows. But, If your VPN provider doesn't have a server in that region, it will be a problem.
Overall, these are the things to consider before purchasing a VPN to watch old Cartoon Network shows.
How many VPN locations are there
With how many streaming services, the VPN is compatible with
How the VPN performs in terms of streaming
After considering the above things, you can purchase any particular VPN subscription if you are satisfied. We can suggest Private Internet Access (PIA) if you cannot find a well-balanced VPN service for you.
The Private Internet Access (PIA) VPN has a maximum number of servers worldwide with incredible performance for streaming.
As many cartoon shows are available in different streaming regions, you cannot watch them with a typical VPN service. Private Internet Access lets you access networks in various American, European, and Asian cities anytime.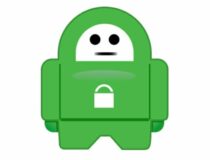 Private Internet Access
Enjoy unrestricted video streaming on any platform with this fast and powerful VPN!
Where can I watch old Cartoon Network shows?
1. Disney+ – wide selection of vintage cartoons
Disney+ is a very popular streaming platform for all ages. Though it doesn't offer many Cartoon Network shows, you can still find some old shows like Mickey Mouse here.
Disney+ is available in a few countries. If you don't live in these countries, you will require a decent VPN connection to stream animation series on Disney+.
It has apps on all popular platforms. So, You can watch anything without any problem. Within the Disney+ app or website, you can browse any of the content based on the Studios like Disney, Pixar, StarWars, etc.
Like Hulu, Disney+ is a premium platform. You will need to have a subscription to watch anything here.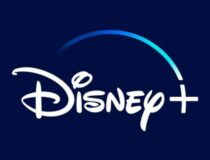 Disney+
Get access to your favorite Cartoon Network shows and other beloved classics!
2. Amazon Prime – tons of popular shows and animated series
Amazon Prime Video is a video streaming service owned by Amazon Inc. It is another popular platform that offers various Cartoon Network shows. Like Netflix, it is also a subscription-based platform where pricing starts at $7.99/Mo. The pricing structure may vary from region to region.
SpongeBob SquarePants, Sesame Street, Popeye, Dora the Explorer are some popular Cartoon Network shows on Amazon Prime. Else, there are many other animated series available. For this, It has a dedicated Kids Zone.
Many of its contents are available in the USA only. So, Even if Amazon Prime Video is available in your country, you may not be able to stream all the shows. For this, you can use a VPN.
Amazon Prime has apps for all modern devices. You also can watch anything on your web browser without any problem. After all, If you already have a subscription to Amazon Prime, you can look around for your favorite Cartoon Network TV shows.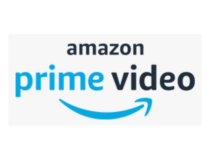 Amazon Prime
Binge your childhood's cartoons with this reliable streaming service!
3. Hulu – best US platform for old cartoons
Hulu is a very popular American streaming platform where you can find some old Cartoon Network shows. Additionally, there are countless popular shows available to entertain you all the time.
Teen Titans Go, The PowerPuff Girls, Ben10, Over the Garden Wall are some of the popular Cartoon Network titles you can find on Hulu. To access these amazing shows, you will have to enter the kid's profile.
It's a paid platform and is only available in the USA. But, By using VPN and getting an account using a gift card, anyone outside the United States can get access to Hulu. It also offers a live TV service with extra cost to find the Cartoon Network.
Usually, the ad-supported plan of Hulu is more affordable than the no-ads alternative, while other more expensive services include a live TV option.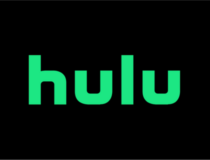 Hulu
Get access to popular titles from your favorite Cartoon Network era!
4. Boomerang – old cartoon-focused content selection
Boomerang is an American TV network and streaming service owned by Warner Bros. For old cartoon shows, it is an excellent source. Particularly, This is a perfect platform if you are a Tom and Jerry lover.
There are countless popular old cartoons in Boomerang. Tom and Jerry, Scooby-Doo, Looney Tunes, Bugs Bunny, Popeye, Jonny Quest, Barney Bear, are some of the popular Cartoon Network series you can find there. You can watch the episodes without any concern in Boomerang as its app is available on all popular platforms.
Boomerang is a subscription-based platform like Netflix, Hulu, etc. But, It offers its services at a lower price.
Unfortunately, It is available in the USA only. That means if you don't live in the United States, you must have a good VPN connection to access Boomerang.
5. DC Kids – best free option to stream old cartoons
DC kids is a streaming platform owned by Warner Bros. It's a free service, unlike Boomerang. But, It has decent old-day Cartoon Network TV series that you may want to watch again.
Batman, DC Super Hero Girls, Superman, etc., are some popular shows available in DC Kids. Else, You can find some games and comics there. It is not limited to the US territory. So, You can watch the shows from other countries.
Overall, DC Kids is a very decent platform for kids and teens who want to get games, comics, and favorite Cartoon Network shows together.
6. WB Kids Go – complete old cartoon series and kid's games
WB Kids is another platform owned by Warner Bros. Unlike Boomerang; it is a free platform to watch old Cartoon Network shows. It is more like the DC Kids.
There are many popular shows like Tom & Jerry, Scooby-Doo, Looney Tunes, etc., you can find in WB Kids Go. For being free, it doesn't offer all of the shows you can find in Boomerang, and the number of shows is also limited. But, You can find games and comics for your kids there.
WB Kids is available outside the United States. You can casually browse WB Kids anytime from anywhere. If it is not available in your region, VPNs are there to give you access.
7. DisneyNow – very intuitive and user friendly platform
DisneyNow is a decent platform for cartoon shows and kid's games. There are many old and new shows that you may like. Though many of its contents are free to watch, some will require you to sign in with TV credentials.
Unfortunately, DisneyNow is only available in the United States with additional restrictions. It is impossible to watch shows from this platform without a decent VPN if you live outside the USA.
But, Once you can access this platform, you will be amazed by its contents. It also has apps on different platforms. DisneyNow's website is also very user-friendly. So, You won't face any problems with this platform.
8. TopCartoons.TV – best for in-browser streaming
TopCartoons.TV is a free website where you can easily find old Cartoon Network shows. If you love very old days cartoons, it is a great platform. But, You will have to watch the shows in your browser as we have not found any apps from TopCartoons.TV.
Looney Tunes, Batman, Scooby-Doo, Spiderman, Avengers, Ben10, The Pink Panther, and The Jetsons are popular shows on this platform.
Unlike other platforms, it is not restricted to the US only. But, You may face difficulties streaming the shows for various reasons.
With a good VPN connection, TopCartoons.TV is accessible without any problem. Overall, it is a secret gem for old Cartoon Network shows lovers.
9. Toonami Aftermath – live streams of various old cartoons
For Old cartoons, Toonami AfterMath is a decent platform. But, It is not like other modern days streaming websites. Like cable TV, you only can watch it live.
Toonami Aftermath is not for you if you love to pick a show and watch it anytime. But, If you can keep your patience, you can find some fantastic shows on this platform.
This website is available globally. So, there is no restriction to watch anything if you have a good internet connection.
10. Super Cartoons – well-organized web platform
Super Cartoons is a website where you can find old days Cartoon Network shows. It is an entirely free platform available globally. So, From any country, you can easily access this site.
Scooby-Doo, The Pink Panther, Donald Duck, etc., are some of the popular titles available in SuperCartoons. There is no app for this platform. So, You can only watch the shows in your browser.
Even though it is a browser-based platform, you can find any cartoons easily by searching, browsing category-wise, or choosing cartoons by Studios.
11. Netflix – dedicated apps for all devices
Netflix is a very popular subscription-based streaming platform. Unlike other US-based streaming services, it is available globally. But, there are contents available for specific regions.
You may not find so many Cartoon Network shows here. But, If you have a decent VPN that can unlock various Netflix regions, you may be able to watch some amazing old Cartoon Network shows.
Ben10, Scooby-Doo, Total Drama, Johnny Test, Young Justice, Justice League, Naruto, etc., are some of the popular CN shows available on Netflix.
To watch anything on Netflix, you won't have to face any difficulties as its app is available on smartphones, PC, SmartTV, tablets, etc. On any unsupported device, you still can access Netflix using the web browser.
Netflix has different pricing structures in different regions. Usually, it is cheaper if you want to use it only on one screen. If you prefer streaming in 4K/UHD, It offers a plan for it too, with the actual prices varying depending on the country.
12. YouTube – great ad-supported option for free cartoons
YouTube is the most popular video streaming and sharing site right now. It is owned by the tech-giant Google. Apps are available on all platforms you can expect. So, there is nothing that should restrict you from accessing YouTube.
There are countless old days Cartoon Network shows available on YouTube. Though the quality may vary as many of the shows are uploaded by individuals. Also, Some companies upload parts of a show to attract users to their platforms.
But, You can watch many episodes of the old Cartoon Network shows, including Tom & Jerry, Popeye, Mickey Mouse, etc., legally on YouTube.
13. Internet Archive – wide range of classic videos, inclduing cartoons
The Internet Archive is a digital library of the internet. You may not know that it also offers some fantastic old classic videos, including some Cartoon Network shows on its website.
In the Internet Archive, you may find old Mickey Mouse, Popeye, Donald Duck, Woody Woodpecker, Superman, etc. This platform is available globally.
Though it is available in every country, you may not have access to its website. It is because some governments have blocked access to this site for its citizens. As a result, you may require a VPN to visit the Internet Archive seamlessly.
14. Cartoon Network – free and paid shows from different eras
We are talking about old Cartoon Network shows without mentioning their platform? That's weird. Cartoon Network's website has a lot of titles available, including a few old ones.
Some episodes of particular series are free to stream, including Teen Titans Go. But, you cannot watch all titles in full length without having login credentials provided by one of its supported TV Networks.
15. Anime Planet – tons of 90s and 2000s anime shows
If you are an Anime lover, you may love Anime-Planet. It's a free platform where you can watch countless Anime and read manga. It's also a great platform to watch old cartoons.
Anime Planet's website is very user-friendly. You can search for any show with its advanced search option. You also can browse the top-rated animes and cartoons easily. Overall, you won't feel uneasy on this platform.
Cartoon Network had broadcasted some amazing anime series like Naruto, and Dragon Ball Z in the past. You can find most of these titles in Anime-Planet.
The above sources are enough to thrill you or your kids with old Cartoon Network shows to overcome the boredom. In the comment box, you are welcome to share your experience with any of these streaming platforms mentioned above.