Although VPNs are great at protecting your privacy and keeping your connection safe from various cyber threats, many customers use them to bypass geo-restrictions.
For instance, US residents who enjoy watching Thai TV shows may not be able to do so due to geoblocking. However, using a VPN, among other things, can help them circumvent this unfair restriction.
Just to set things straight: using a VPN or Smart DNS to bypass geoblocking is not illegal, but those who run restricted websites might frown upon this practice and ban users.
Take Netflix for instance, which is still trying to counter VPN users since they discovered the workaround. In this article, we'll focus on Thai TV shows enthusiasts and help them watch their favorite content from abroad.
Where can I watch Thai TV online?
1. Free online Thai TV channels
If you live abroad or are traveling and wonder how I get Thai TV in the UK or in Australia, or any other region, you are in luck. Many Thai channels can be watched online for free. Keep reading to see exactly how.
Arguably the most reliable way to watch Thai TV online is to rely on official streams. Fortunately, there are many Thai TV channels that allow you to watch their live streams online, for free.
Some of them include Channel 7, One 31, Thai PBS, Channel 3, ThaiRath TV, and MCOT. The only drawback is that you can't watch them outside of Thailand, but that's why we've mentioned VPN and Smart DNS services above.
So, if you're already using either one of them, you should be fine.
2. Mobdro
Mobdro is an awesome little Android app that you won't be able to find in Google's Play Store. Instead, you must download the APK and deploy it on your Android device, whether it's a phone, tablet, or Android TV.
However, Mobdro's streaming features are somewhat limited by region, so you'd have to help it with additional software such as a VPN, GPS spoofer, or a Smart DNS service.
Last, but not least, Mobdro will only display content in the languages that you chose. So don't act all surprised when you can't find Thai TV shows if your only selected language is English.
3. IPTV software
Some IPTV software can let you watch Thai TV shows, movie dramas, news, and whatnot from outside of Thailand, but there's a catch. Most IPTV services are free, but that doesn't make them legal, so you'll have to be extremely cautious about them.
Usually, subscription-based IPTV services are legit, but that's not a rule. If you can't access Thai content with your IPTV streaming service, try using it in conjunction with a VPN or a Smart DNS service.
How to watch Thai TV shows or movie dramas online in USA?
1. Use a VPN
If you're not currently in Thailand, you will have difficulties accessing local Thai TV. Yes, you guessed right, they're geo-restricted.
The obvious course of action is to bypass this limitation with a VPN. As we explained above, a VPN will circumvent geo-restrictions by hiding your location.
Get a VPN with servers in Thailand and create an account. We recommend NordVPN.
Download the app for your device from the official website.
Run the installer, then log in with your credentials.
Connect to a server in Thailand.
Go to your favorite Thai streaming platform and enjoy.
We suggest you use a reputable VPN. Not all VPNs can successfully hide your location, and platforms with strict geo-blocking may detect you use a VPN and block you. That's why we chose NordVPN.
Free VPNs are somewhat known for leaking some of your data, which subsequently means your location becomes briefly visible. This is more than enough for streaming services to block your attempts at accessing them.
You must make sure that your VPN has servers in Thailand specifically. Any neighboring countries or regions might not let you access Thai content at your leisure. Check out our best VPNs with Thailand servers if you don't know where to start looking.
NordVPN is a great all-around VPN service from Tefincom & Co., S.A. that has a lot of great privacy/security features, aside from its Thailand-based servers.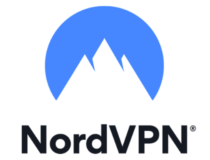 NordVPN
Looking for a great VPN service with Thailand-based servers? NordVPN is here to impress you
A Smart DNS service acts somewhat like a VPN but without privacy/security features. Basically, a Smart DNS will change your ISP-assigned DNS with a new, private one, while also redirecting every request that could give away your real location.
As a result, websites and online services will think you're in a different country (based on the assigned DNS) and allow you to access geo-restricted services.
Furthermore, Smart DNS services don't encrypt traffic, which makes them much faster than any regular VPN. On the other hand, a lack of encryption and IP spoofing means that your identity and traffic aren't protected at all.
However, when choosing a Smart DNS service, you must make sure it has Thailand servers. Otherwise, you won't be able to bypass Thai geo-restrictions effectively.
On what Thai TV channels can I watch Six Nations Rugby in Thailand?
Thai fans can only watch the Six Nations Rugby on RugbyPass. You will have to get a subscription to get access.
If you browse from another country or want to use a VPN to reroute your traffic you can also watch on BBCiPlayer or ITV Hub (UK).
Fans often start live streams on popular platforms like Twitch or YouTube, but they can get shut down real quick due to copyright issues.
How to watch Thai TV online for free?
We mentioned in the first solution of this guide that many channels have official live streams online for free. So if you want to keep up with your favorite shows when abroad, you can access these sites.
If you don't want to pay anything at all, you can use a free VPN. Unfortunately, free options restrict server access or limit your data, so you won't have as much freedom as you would with a premium VPN.
An alternative that we propose is to use a free trial version of a premium VPN with Thai servers. You will not have to pay right away, and you will be able to benefit from unrestricted access to servers in Thailand for 7-14 days.
How do I watch Thai TV on my Firestick?
To access Thai TV on your FireStick, you will have to install a VPN app on your Firestick TV or router and connect to a Thai server.
After that, you have to open the official website of whichever Thai channel you want to watch from a browser on your FireStick TV. Just open the media player and you're good to go.
Another option is to access the Thai channels from your PC and then stream to your Firestick TV.
How can I watch Thai TV on my smart TV?
You can watch Thai TV outside of Thailand using your Smart TV's browser and a secure VPN connection.
Install a VPN app with servers in Thailand. NordVPN has stable apps for Android smart TVs.
Log in with your credentials and connect to a server from Thailand.
Open your smart TV's web browser and type the web address of a Thai channel and access its media player.
Some TVs also support screen sharing from your PC, so you can try that too. In that case, you'll have to connect your PC to a VPN server from Thailand and access the Thai channels from your browser.
Final thoughts on watching Thai TV online
All things considered, there are many ways you can enjoy Thai TV online without actually going to Thailand, and most of them involve using anonymization or location spoofing services such as VPNs or Smart DNS.
However, note that not all VPNs or Smart DNS services can bypass Thai geo-restrictions, especially those which don't offer Thai-based servers.