If Wowhead is not available in your region, you'll get this error message when you attempt to access it:
We've discontinued servicing users from your location and are thereby preventing access to any of the websites owned and operated by ZAM Network, LLC DBA Fanbyte (the owner of Wowhead.com)
Wowhead is a great information website for the online multiplayer game World of Warcraft. Unfortunately, it was banned in some countries in the spring of 2022.
This means that users from these countries have to find a way to change their location to bypass the regional restriction. In this post, we will show you the best way to do it.
Where is Wowhead restricted?
Wowhead regional restriction stemmed on the basis of legal compliance and liability issues in relation to the countries and their rules and regulations.
The decision to ban these countries is indefinite as there is no end date to the ban. Currently, Wowhead is not available in the following countries:
| | |
| --- | --- |
| 1. Thailand | 2. China |
| 3. India | 4. Philippines |
| 5. Turkey | 6. Indonesia |
| 7. Serbia | |
This brings us to the major focus of this post, namely what can you do to access Wowhead from Serbia, Thailand, or any other restricted country?
How to fix the Wowhead not available in your region error?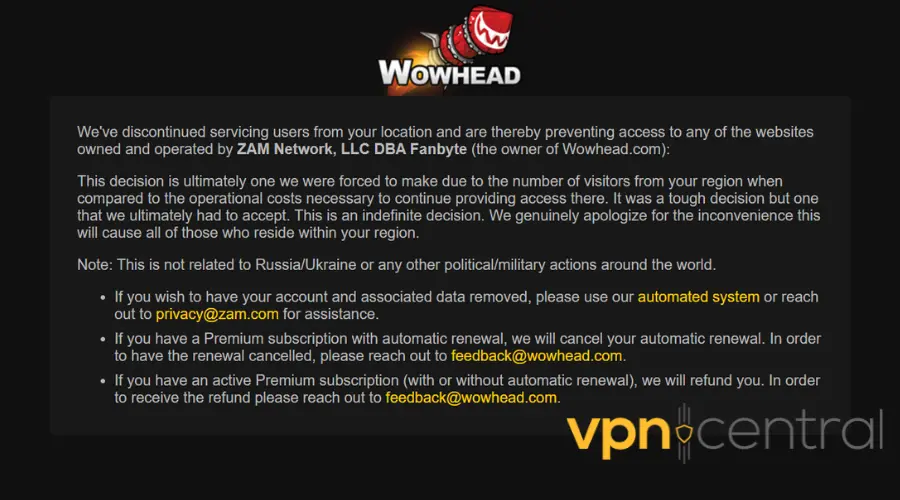 When you browse the internet, the websites you interact with can see your IP address, device GPS location, and other information that can help them determine your location.
One reliable way to bypass geo-blocks and access banned websites is to mask your IP address to trick the website that you are located in an approved country.
To do this, you need to:
Bypass Wowhead region block with a VPN
A strong VPN can help you bypass Wowhead's geo-restriction and explore it from any region. Our top pick, in this case, is ExpressVPN:
Pick a reputable VPN and visit its official website.

For Wowhead, we use ExpressVPN because it's fast and has servers in 94 different countries.

Install the app and launch it.

Browse through the list of servers and connect to a server in a Wowhead-approved country.

Go to Wowhead's website and enjoy your activities on the platform.
A VPN allows users to connect to servers in other countries where a website they want to visit is not restricted, thereby appearing like they are in that country.
ExpressVPN is arguably one of the best VPN providers in the market now. It's one of our top choices for gaming, and an amazing option not only to unlock Wowhead but also to fix Wow server lag.
You get unrestricted access to 3000 speedy and secure servers spread across 94 countries. So you can easily find plenty of fast servers to access Wowhead from a blocked region.
The service also has other amazing features like split tunneling and AES 256-bit encryption to keep your data secure.
The VPN is compatible with Operating Systems like iOS, Windows, Android, Mac, and Linux. Also, it allows connection on up to 5 devices simultaneously.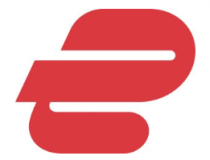 ExpressVPN
Explore thousands of handy WoW resources and stay connected with fellow gamers regardless of your location!
Wrap up
Wowhead access is restricted based on traffic information that reveals your location. If you hide or mask this information with a suitable VPN, you'll get past the block for good.
With the simple solution provided in this post, you should find it easy to fix the error of Wowhead not being available in your region, and you'll be able to visit the website, play, and enjoy your gaming sessions.