Battlefield 4 is a first-person shooter video game that was developed in 2013 by DICE and published by Electronic Arts.
This interesting game is available on Microsoft Windows, PlayStation 3 and 4, Xbox 360, and One.
Although Battlefield 4 is excellent both as a single and multiplayer game, the game has been plagued by high ping and latency.
Players have voiced out their frustrations in dealing with a high ping on every game session. This leads to low FPS and crashes in the game, so it's essential to get rid of it fast.
In an intense game like Battlefield 4, high ping and latency is not quite surprising. The good news is that there are multiple troubleshooting solutions that can help you fix high ping and latency on Battlefield 4.
In this article, we'll walk you through these various solutions to fix the problem.
What causes high ping in Battlefield 4
When you experience a lag, you should know it's most likely because your internet connection is at a lower quality or speed than what is needed to play the game.
➡️ Bad Internet Connection: Sometimes the network from your ISP isn't strong enough to transmit information from your system to the game server or your opponent.
➡️ Router position: The position of your router also contributes to high ping and stuttering. Always plays your router nearer to your game space.
➡️ Too many application programs running in the background: When you have too many application programs running in the background of your system, it doesn't just slow down the system, it slows down the network.
➡️ Outdated game patch: Playing an outdated Battlefield 4 game could lead to high ping due to bugs. It is important that you install the latest version of the game
➡️ Caches: If you're using a modem or router, you need to confirm that your cache is not full. If it is, then that could be the source of your problem.
Luckily, all of these issues can be fixed if you follow the correct workaround, and we'll show you below what you need to do for various high-ping scenarios.
Why do I lag so much in Battlefield 4?
High ping and lag go hand in hand, so if your ping rates are high, it's very possible to experience lag. Another issue that can cause lag is packet loss in BF4.
Both of these are most of the results of your ISP throttling your bandwidth. Many Internet service providers restrict traffic, especially on games, in order to be able to provide data to all their subscribers.
Another probable reason could be that the game server isn't able to handle the amount of information being sent to it.
When a lot of people are playing the game at the same time, that means they're all connected to the server simultaneously and this could cause lags.
How do I fix the high ping in Battlefield 4?
1. Use a VPN
Time needed: 3 minutes.
Using a VPN for Battlefield 4 is one of the easiest ways to fix high ping and late latency.
Decide on a VPN for Battlefield 4

For low ping and no lag, ExpressVPN is a great choice.

Subscribe to an ExpressVPN plan, then download and install it app on your device

Open the VPN and log into your account

Connect to a server by clicking on the big power button in the main menu.

Launch Battlefield 4 and check your ping rates
With ExpressVPN you can connect to a super fast server that is geographically close to the Battlefield 4 server.
ExpressVPN has 3000+ servers in 160 locations across 94 countries so it will be super easy to find a server that's close to Battlefield 4's server.
The VPN works on so many devices including VPN-enabled routers and MediaStreamer just in case you're playing the game on a gaming console.
The VPN works really well with other online games in the series, being a top choice when it comes to VPNs for Battlefield 2024.
With the protocol, you would be saying "goodbye" to high ping & latency for good, when playing Battlefield 4.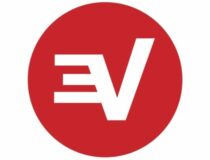 ExpressVPN
Fix high ping and latency in Battlefield 4 thanks to ExpressVPN's speedy servers with unlimited bandwidth!
2. Install the latest version of the game
If your Battlefield 4 isn't the latest version, then you may run into high ping and latency issues. Installing the latest game patch is simple. Follow these steps to do it:
Close the game if you're currently on it. Make sure no processes related to it are running in the background.
Go to Battlefield 4's listing in EA games and check if there are any new updates.
If any update is available, download and install it to your PC.
Restart your PC after installation, then open the game and enjoy.
3. Try an Ethernet connection if you're using WiFi
In most cases, the router you're using might be placed far away from your device or the connection isn't just strong.
Many gamers state they have a way better experience when switching from wireless to wired connections.
Connect your Ethernet cable to the device you play on.
Wait for the network to configure.
Launch Battlefield 4 again and see if there are any improvements.
In such a situation it's best you try connecting via an ethernet cable. This should fix the problem. If you are already using an Ethernet cable, then check if the cable is broken or faulty and replace it if so.
4. Change DNS
Switching to a public DNS server can help with latency issues, and there are many safe options available for free. Google's DNS servers are trustworthy and easy to configure:
On your PC's start menu, search for the Control panel and open it.
In the control panel, click on Network and Internet.
Click on View network status and tasks under Network and Sharing Centre.
Right-click your current network and select properties.
Double-click Internet Protocol Version 4 (TCP/IPv4).
A pop-up window will appear. Select Use the following DNS server address.
Enter 8.8.8.8 for the Preferred DNS server.
Enter 8.8.4.4 for an alternate DNS server.
Press enter.
Using a public DNS can be a better option for your ISP's DNS server.
Google DNS server cuts lag, supports IPv6, enhances security, and gives you a smooth gaming experience. Here's how to switch to a Google DNS server
5. Reboot your network
Turn off your PC and router.
Disconnect the router from the power source and let it cool down for 5 minutes.
Connect it back to the power supply.
Turn your PC back on and connect to your network.
Launch Battlefield 4.
Check your ping rates, FPS, and game latency.
If you have been playing the game for a while without switching off the network then your modem or router would have accumulated lots of caches.
Reboot the modem or router and caches will be cleared and your network may return to normal.
6. Turn off applications and programs running in the background of your PC
Check if there is any application or program running in the background of your PC and turn them off.
To do this:
Launch Task Manager and End any apps and processes that aren't necessary.
Press the Windows button and select Settings.
Under settings, select apps then select apps and features.
To avoid this from happening again, go to the Background apps permissions section.
Under Let this app run in the background, select Never.
We have tested these solutions on Battlefield 4 and because of that, we were able to fix high ping and latency in this game.
But sometimes, these problems persist even after employing some of the solutions provided here.
This is because the high ping and latency is stemming from your internet connection.
Using a standard VPN like ExpressVPN is one of the easiest and surest solutions to fix it totally if other solutions don't work.
Keep in mind that a VPN can help you improve your connection in other versions of the game. If you for example experience packet loss in Battlefield 5 or Battlefield 2042, there are some specifics to try, but a VPN offers overall improvements.
Let us know which solution you ended up using. Use the comments below for any suggestions or questions.