The iPlayer platform is the official destination for all live and on-demand BBC content online. This includes news, sports, drama, and much more.
Users in the UK can stream via web browser, mobile app, and on Smart TVs.
But like all streaming services, it's not without its bugs and restrictions. If you're faced with the error message: BBC iPlayer sorry playback is currently unavailable, here's everything you need to know.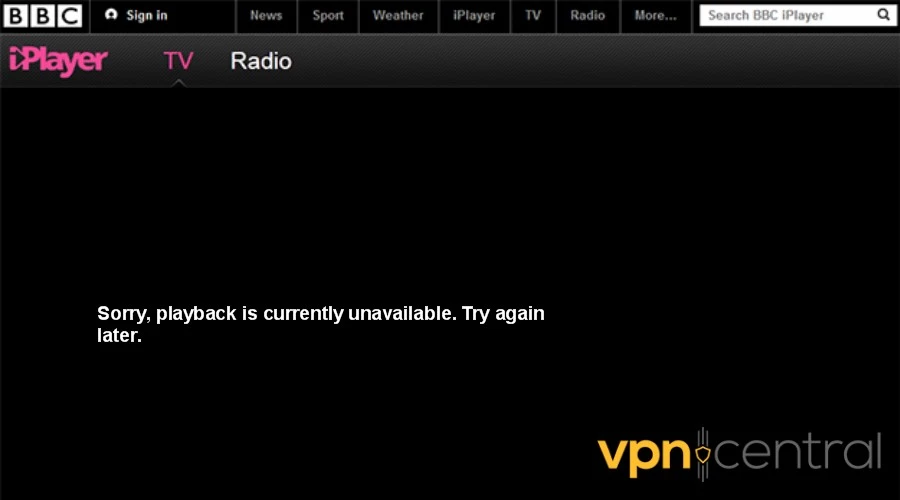 Why is iPlayer's playback unavailable?
There are several reasons why you might receive a Currently Unavailable error on BBC iPlayer. Sometimes this is a technical issue, such as a problem with your Wi-Fi, mobile app cache, web browser data, and other issues.
However, it most commonly happens when trying to access the platform from outside the UK.
This happens because the BBC is funded via the UK taxpayers by state mandate. Therefore, it isn't intended for anyone located outside the UK to use it.
To make up for this, programming is often licensed to other broadcasters and streaming services in other regions.
You can get around BBC iPlayer geo-restrictions by changing your visible IP address to one based in the UK.
Playback can also fail because the content is temporarily offline for everyone and will return soon.
How to fix the error BBC iPlayer sorry playback is currently unavailable
The fix for BBC iPlayer depends on whether you are located outside the UK or facing technical problems. If you want to bypass region restrictions, a VPN is the solution.
Use a VPN


You can access BBC iPlayer from anywhere in the world by using a good VPN provider with locations in the UK.
CyberGhost is a top pick because it has dedicated servers just for iPlayer, so you never get VPN buffering.

Here's what to do.

1. Register an account with CyberGhost and download the relevant VPN app for your device.

2. Launch the VPN and sign in with your credentials.

3. Under the main CyberGhost window, open the For Streaming tab.



4. Navigate to BBC iPlayer and connect to the server.

5. Now go to the iPlayer website or launch the app and it will recognize that you're located in the UK.

Clear app cache


If you previously tried accessing iPlayer without a VPN, you should clear your browser data or mobile app cache in case it remembers your old location and blocks playback.

Here's how to clear app cache on Android:

1. Go to Settings > Apps, and open the second Apps link.

2. Swipe down to find the BBC iPlayer app, then tap Storage.



3. Tap Clear Cache and then re-launch the app.

You can also do that for your browser if that's how you access iPlayer.

To clear BBC's cookies and site data on Chrome, follow these steps:

1. Go to Settings > Privacy and Security, and choose Cookies and other site data.

2. Scroll down to find: See all site data and permissions.

3. Locate BBC.co.uk and click the bin icon to delete all data.



4. Reload the site and your new location will be recognized.

Most browsers have a similar way to delete cookies and cached data.

Update or Reinstall the app


Sometimes playback is unavailable due to app errors, so always check that you are using the latest version.

If the problem persists, BBC recommends reinstalling the app completely in case something has become corrupted.

This can occur whether you're inside or outside the UK.

Change system time zone


If you're on Windows, BBC iPlayer playback can fail if the time isn't correct or is set to a region outside of the UK.

For example, if you're in the United States you may need to temporarily switch to British time.

To do that:

1. Sign out of BBC iPlayer and close your browser.

1. Go to Settings > Time and Language, and then click Date & time from the left side.

2. Under Time Zone, select: Dublin, Edinburgh, Lisbon, London.



3. Make sure Adjust for daylight saving time automatically is checked.

4. Reopen our browser and go back to the iPlayer site.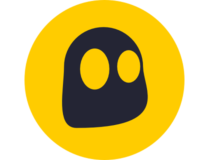 CyberGhost
Seamlessly unblock BBC iPlayer from anywhere with this streaming-optimized VPN.
Wrap up
It's frustrating when you're ready to watch a show and you get the BBC iPlayer sorry playback is currently unavailable error.
If you're not located in the UK, you must use a VPN with stable UK servers, such as CyberGhost.
And if you still get the error, you can usually fix it by clearing your app cache or reinstalling the app completely.
---