To get the most out of Fortnite and avoid sluggish connections and latency problems, consider using a ping reducer. VPNs are great options that can both optimize and secure your connection.
Even though Fortnite is investing a lot in its data centers in order to offer the best gaming experience, players still deal with high ping.
It's no surprise that servers become overpopulated considering Fortnite has around 400 million registered users. That and poor Internet on your end are a recipe for disaster, but VPNs can help you optimize your connection.
How can I reduce my Fortnite ping?
Given that high pin in Fortnite is closely linked to your Internet connection, make sure you tweak your setup for the best performance possible and perform some preliminary checks:
Check Fortnite's status on the Epic Games website
Make sure your Internet network is functional
Close unnecessary apps that use up Internet traffic
Switch from Wi-Fi to Ethernet, if possible
These are quick and easy fixes, but if you want a dramatic ping decrease, you'll have to use a dedicated tool that can reduce ping, and VPNs are a great option to improve overall game performance.
You can pick whichever Fornite region you want without worrying about latency. Learn more about how they work and check our top picks below.
What is the best ping reducer for Fortnite?
1. ExpressVPN – gaming-optimized VPN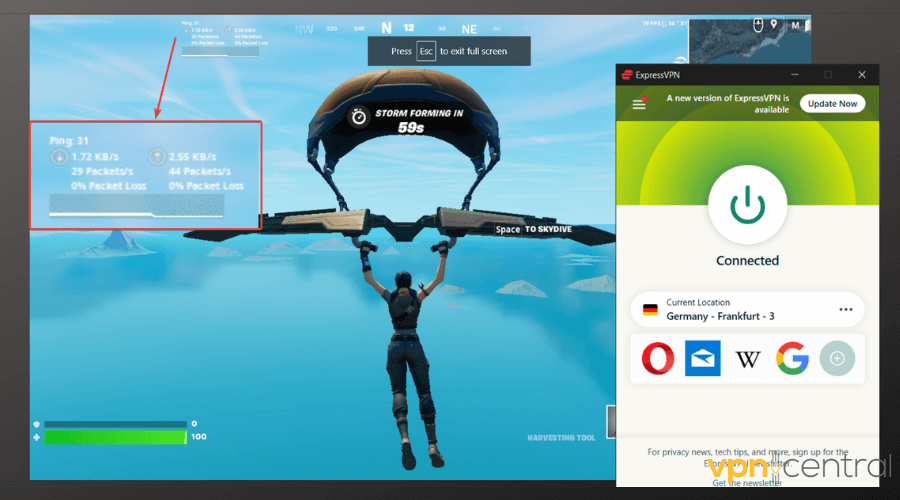 ExpressVPN is one of the fastest VPNs on the market. As a matter of fact, it is gaming-optimized, making it a great option to reduce ping in online games.
With over 3000 servers spread across 94 countries, this unlimited bandwidth VPN covers all the Fortnite matchmaking regions.
So regardless of where you are or which matchmaking region you pick, you'll have multiple high-speed VPN servers that you can connect to.
Another reason why this VPN works as a great ping reducer for Fortnite is the fact that it offers split tunneling. This VPN feature lets you pick which apps use VPN traffic.
You can pick Fortnite and prioritize all traffic towards it, which can significantly improve your connection speed.
We must also note that the AES-256-bit encryption makes you untrackable, getting rid of ISP throttling and preventing DDoS attacks.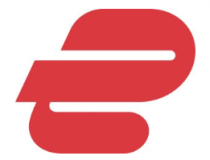 ExpressVPN
Get the best Fortnite experience by connecting to ExpressVPN's fast servers!
2. NordVPN – Fast and responsive servers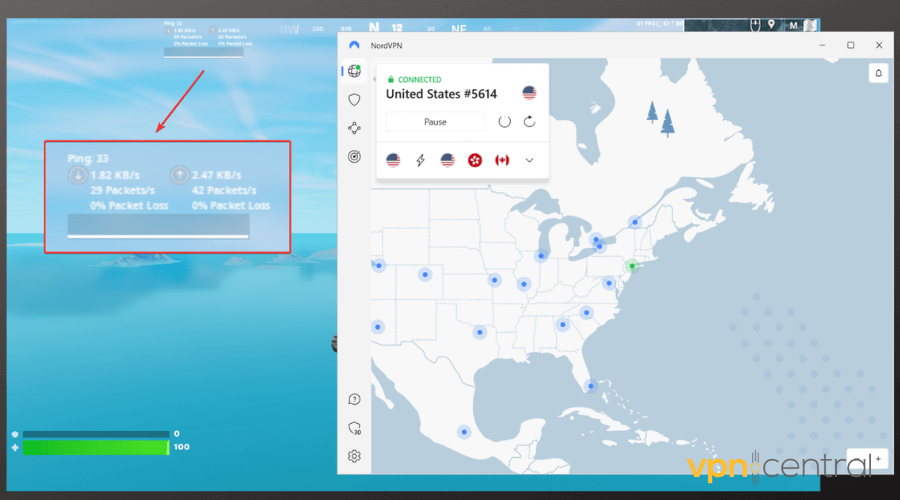 Being one of the best clients on the market, NordVPN also works great as a ping reducer for online games, including Fortnite.
We connected to the NA West server in Fortnite and picked the US Los Angeles server in NordVPN, which got us a good ping rate of 33, but you can pick whichever location you want.
The VPN has multiple servers in all of its locations, so if your ping rates don't improve on the first try, switch them around. It has over 5000 servers total and covers 59 different countries around the world.
The premium VPN offers bulletproof encryption that successfully hides your traffic data, preventing bandwidth throttling (which can negatively impact your connection and skyrocket ping).
Just like ExpressVPN, NordVPN includes a split tunneling feature. It lets you browse the web both on VPN and regular traffic. You can use it to pick Fortnite as your VPN-using app and prioritize all traffic toward it.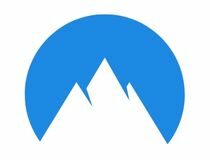 NordVPN
Find the best server for low ping in Fortnite and enjoy seamless gaming sessions!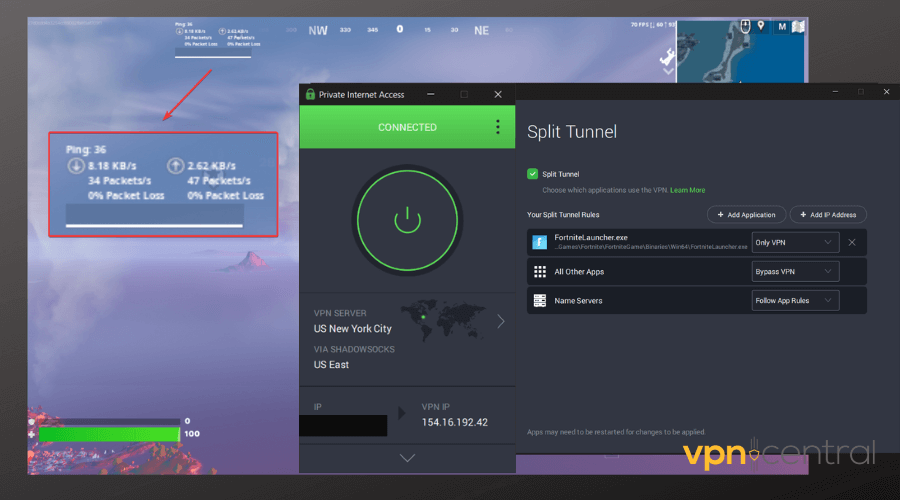 Private Internet Access is another powerful VPN that has a huge server base all around the world, making it a great option to reduce ping on any Fortnite server.
In fact, this VPN has the biggest server base in the world, with over 35,000 servers in 80+ countries.
It offers unlimited bandwidth and you have the possibility to pick whichever location you like. The server list actually displays the ping rates next to each location available.
The VPN service has already upgraded many of its servers to 10GB network cards and plans to upgrade many more. This also has a positive impact on connection speed.
Moreover, just like the other two options on this list, PIA supports split tunneling, which works great for Fortnite.
You just have to set it up and select Fortnite as the only app that connects through a VPN and you can enjoy lightning-fast speeds and reduced ping.
PIA uses military-grade encryption to ensure all your traffic is fully encrypted. This leaves no room for online tracking, DDoS attacks, or bandwidth throttling.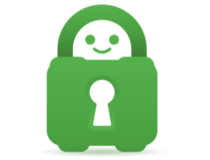 Private Internet Access
Improve your connection for lowered ping in Fortnite using PIA's fast servers!
How can I check my ping in Fortnite?
Open the Fortnite settings panel.
Then go to Hud Options.
Select Net Debug Stats.
Set to on and apply the settings.
This will show your ping rate and other network stats while you are playing the game.
When it comes to server choice, there's no one size fits all in terms of which one will work best to fix Fortnite ping. Ping rates depend a lot on your connection and location, but there are two general things to consider:
→ If you use the automatic matchmaking region, connect your ping reducer to a server that's geographically close to you.
→ For those who manually pick a matchmaking region that is not necessarily nearby, connect to a server that is close to that region.
These are all great software that works great as a ping reducer, offering you the best gameplay experience in Fortnite. Let us know which you decided to use and how they impacted your ping.