A Turkey VPN service is the only option for Turkish citizens and visitors alike to bypass the censorship.
If you live in Turkey or are visiting for work or as a tourist, you will quickly discover how many websites are restricted in the country, limiting, therefore, your online activities.
Even if you live abroad and want to watch Turkish TV or streaming platforms and websites available only in Turkey, you need a VPN.
A VPN is the only valid option if you need to bypass Turkish internet censorship or gain a Turkey IP address to access Turkish websites from everywhere in the world.
However, the Turkish Government has banned most VPNs.
Therefore, choosing a Turkey VPN is not as simple as it may be for other countries. We have tested several VPN for Turkey, and we have found out that only a few of them that are truly reliable and working, which are:
NordVPN – Top provider to bypass censorship in most countries, including Turkey. Moreover, it offers a solid VPN server network in the country to access local websites from abroad.
ExpressVPN – This VPN guarantees high performance and strong encryption to bypass censorship. It offers servers in Turkey as well to obtain a Turkish IP.
Surfshark – A budget VPN but very good at bypassing censorship. With Surfshark you can easily access Turkish websites from everywhere.
How to choose the best Turkey VPN
For many people, life without Facebook, Twitter, YouTube and not having internet freedom is a nightmare. A Turkey VPN service is the ultimate savior.
With a VPN working in Turkey, you can unblock and bypass geo-restrictions. However, we have to warn you that not every other VPN service is an excellent service for this country. The ideal VPN service should possess some fundamental features so as to provide a comprehensive solution for the user.
We share with you some of the characteristics and features you should consider when choosing the best Turkish VPN service.
Server locations and speeds
A primary factor to consider is the number of servers, where VPN server locations are, and the guaranteed speed and uptime.
The VPN of your choice should offer high-performance servers spread across the world. Thanks to these servers you can easily spoof your location to anywhere you desire and unblock content restricted in Turkey.
Again, the VPN service must have a consistent speed to enable content streaming in HD. Otherwise, it will not serve the purpose to watch Turkish TV or movie streaming platforms.
One or more servers in Turkey will help encryption when browsing Turkish websites.
The servers must also have access to a premium internet service provider in the region.
We advise you to take advantage of a VPN service with a free trial or money-back guarantee to test speeds and uptime and avoid buffering frustrations that you may encounter while streaming content.
Anonymity
A good VPN should hide your real IP address and replace it with theirs making you appear as if you reside in the area your connection comes through.
It is worth noting that dedicated IPs provide more privacy while shared IPs provide greater anonymity. With shared IP, hundreds of people are connected to the same node at the same time. As a result, it is tough to trace the activity of a particular user at a given time.
The most important issue to consider as regards anonymity is the logging policy of the VPN service. An excellent VPN service is one that has a zero-logging policy. So that a third party cannot match an IP address to a time stamp to its user.
Another feature for Anonymity would be the Internet Kill Switch. It automatically blocks all internet traffic if the VPN is disconnected.
Unblocking content
Apart from unlocking content in Turkey, the best VPN service can also unblock world-leading sites like Netflix.
NordVPN, our leading Turkey VPN service is the undisputed champion for unblocking the full US Netflix library.
Other salient features of the best VPN for Turkey are:
Strong 256-bit encryption to protect sensitive user data
Affordable pricing
Free trial and money-back guarantee for testing before committing to the service.
Best VPNs for Turkey
Now that we've given you an idea of what to look out for when purchasing the best VPN for Turkey, we provide you a detailed walk-through of the VPN we tested.
These VPNs will unblock the Turkey Government censorship.
NordVPN is a distinguished VPN service that can reliably bypass censorship, unblock websites and ensure internet security. This VPN provider has more than 5,300 VPN servers in more than 60 countries including Turkey.
NordVPN is a top Tier VPN Network with some of the best VPN stable speeds in the market.
They have sleek, user-friendly client software. It comes with some basic features that are not overwhelming for beginners. At the same time, it has even advanced settings that make it appealing to experienced users as well.
They have an entirely unlimited bandwidth which makes NordVPN perfect for streaming and downloading. It supports connection of up to 6 devices making it ideal for both desktop and mobile devices. NordVPN provides all the main protocols, PPTP, L2TP, SSTP, OPEN VPN, and IPsec. They use blowfish algorithm 256-bit SSL and AES-256 Cipher encryption to guarantee the protection of users' confidential data.
Since NordVPN is based in Panama, it does not collect or store its user's online activity which makes it an ideal Turkey VPN service. They have lower monthly pricing compared to ExpressVPN (our second choice for Turkey) but the performances are in no way less good.
You can take advantage of NordVPN's free trial period, and the 30-day money-back guarantees to try out their ability to bypass Turkey's censorship.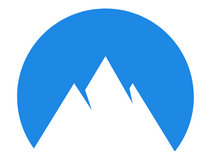 NordVPN
Make your VPN usage undetectable with this provider's advanced obfuscation features.
ExpressVPN is the most suitable Turkey VPN service that operates from the Virgin Islands.
They have more than 145 locations in over 94 countries. The many server locations enable them to catch up with all the activities of their users, and so you always get a lightning-fast connection.
ExpressVPN uses 256-bit encryption, is fast, provides unlimited bandwidth and works on all devices ranging from Windows, Mac, iOS, Android, Linux, and Routers.
You can connect up to 3 devices and experience excellent customer support courtesy of their acclaimed 24/7 support by live chat and email. They have set a record for having less than 20 minutes of average response time for email inquiries.
ExpressVPN can help Turkey residents and visitors to surf the net safely with a different IP address from anywhere in the world.
It has servers in Turkey that you can connect to safely even when you are abroad. They provide users with high-end industry standard protocols. Among them is the 256-bit OpenVPN encryption.
Not only that, it has an incredible novice-friendly app, a feature that is perfect for beginners eager to use a VPN service to bypass Turkish censorship.
ExpressVPN is also the undisputed Netflix VPN service, and so Turkey residents and visitors who purchase ExpressVPN to unblock websites in Turkey have the added advantage of unblocking the complete US Netflix library.
Finally, ExpressVPN has a surefire 30 days money-back guarantee that gives you total freedom to test its services in Turkey.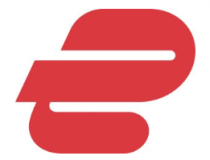 ExpressVPN
Get IP rotation, leak protection, and access to stealth servers with one of the most robust VPN services on the market.
Surfshark is another brilliant VPN service that comes with a budget price. It is a very fast and super-simple VPN service that helps users to access all their favorite websites anywhere. They also enable users to encrypt their information online.
It is an excellent option for protecting yourself against snoopers, cyber scams, hackers, and Government monitoring. Surfshark features one of the most user-friendly apps in the industry. It is compatible with Windows, Mac, iOS, Android, and Chrome which are simple to install and use.
Surfshark's impressive features that make the VPN suitable for Turkey include over 3,200 servers in 65 locations spread worldwide to guarantee you maximum speeds wherever you may be. Moreover, it comes with Wi-Fi security that protects your personal data over any unsecured public Wi-Fi hotspot.
Surfshark uses super-strong encryption and does not keep logs of user activities thus you remain completely anonymous.
One feature that most users enjoy is the possibility to connect unlimited devices, which is a real bargain. They also provide 24/7 live chat and customer email support.
If you want to give a chance to Surfshark, you may make good use of the free trial that comes with a 30-day money-back guarantee.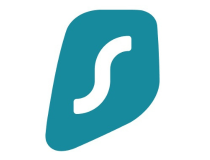 Surfshark
Protect unlimited devices in Turkey with Surfshark's military-grade encryption and protocols.
Why Do I need a VPN in Turkey?
In the year 2007, Turkey took a bold step toward internet censorship aimed at regulating and cleaning the internet of undesirable content. The censorship saw the blocking of popular sites among them YouTube, Alibaba, and Blogger.
Turkish internet censorship and the blocking of VPN connections and Tor services have thrown the country into constant blackouts prompting the Electronic Frontier Foundation to refer to Turkey as a bastion of internet censorship.
Following the Turkish Coup, the government is using laws such as Law 5651 as amended in February 2014 which is among the most severe censorship laws in the world.
Law 5651 requires Internet Service Providers (ISPs) to not only monitor users' activity but also save the data for two years and hand it to the government if requested.
Other equally punitive laws are the Electronic Communications Law (ECL) and the Internet Act. The government has used the legislation to carry out massive crackdowns and blocking of hundreds of websites including Youtube, Facebook, and Twitter.
The social media blackout is carried out at the ISP level to ensure that the geo-blocking prevents internet users in the country from accessing the online platforms of their choice. The government is working hard to ensure that they block all VPN services in Turkey with the aim to increase internal security. The ban on many websites and VPN services affects all the ex-pats living in Turkey and the countless tourists that every year visit this beautiful Country.
Turkey has a long tradition of controlling or suppressing what its citizen can access, view, or publish on the internet. The Deep Packet Inspection (DPI) equipment is used by Turkey ISPs to monitor user activity in real-time and save the data for two years.
Firewall is another method that features a sophisticated system of censorship modeled on the Great Firewall of China. The firewall can block entire sites, individual pages as well as specific search results.
Other methods of suppression include internet throttling, IP blocking by giving routers a blacklist of undesirable websites, and DNS poisoning and hijacking which is popularly used to poison DNS caches with wrong addresses for sites like Twitter, Facebook, and YouTube among others.
A VPN service is the only hope for users residing in Turkey or traveling to Turkey to encrypt all their communication and mask all their online activity thereby remaining anonymous. We have tested the above VPN services and can confirm they bypass internet surveillance and censorship in Turkey.
Our listed Turkey VPNs have servers in Turkey or options in nearby countries which enables them to provide Turkish users fast and reliable performance. They also have strong encryption to ensure users' anonymity.
Can I use a free VPN in Turkey?
IN GENERAL, a free VPN is a poor choice everywhere, even more so in Turkey.
Turkey has banned most VPN services, and only a few are currently working.
Because of the large number of users interested in these services, most of them have been quickly targeted by the Turkish government, which has shut them down in the country.
Even if some free VPNs still work, the performances offered would be your next issue. These free services are notorious for their slowness.
Therefore, if you plan to access streaming content, expect a lot of buffering or continuous interruptions. Moreover, free VPNs won't help you unblock some of the best streaming platforms like Netflix US.
Security issues are another area that deserves your attention. This is not a minor issue. In a country like Turkey, with a high level of censorship and control by the government, you need strong encryption to secure your data and hide your online activity.
A free VPN won't be trustworthy in this regard. The encryption algorithm is too weak and won't protect your data or guarantee anonymity. We strongly recommend avoiding any such risk and using one of the reliable VPNs for Turkey on our list.
Are VPNs legal in Turkey?
Even though the Turkish government has blocked Tor and most VPN services, at the time this article has been written, there is no specific law that makes VPN usage illegal in Turkey. As far as we know, no user has ever experienced imprisonment or legal actions because of using a VPN.
Therefore, we would say that using a VPN in Turkey is challenging but not illegal.
Can I use a VPN to watch Turkish TV when abroad?
Using a VPN, you can watch Turkish TV and streaming platforms even abroad. A VPN allows you to access TV channels like Kanal D, ATV, and Fox. Moreover, you can have full access to streaming websites like Blu TV and Puhu TV.
Watching Turkish TV with a VPN is very straightforward. First of all, you must choose a VPN with servers in Turkey (i.e., NordVPN, ExpressVPN, Surfshark, and CyberGhost.) Open the VPN on your device and select a VPN server based in Turkey. This simple operation will assign you a Turkish IP, making you appear like connecting from Indic Turkey.
You can now access your favorite TV channel or Turkish streaming platform and enjoy the content.
How do I know if the VPN has assigned me a Turkish IP?
If you choose to connect to a server in Turkey, the VPN will automatically change your original IP with one from Turkey.
However, sometimes it may happen that even though you are connected to a VPN server in Turkey, you still cannot access Turkish TV or other exclusive content. You may experience this problem because some setting in your device or in the VPN is causing an IP leak that reveals your real IP address.
Conclusion
Turkey VPN services have provided people living or visiting Turkey with an option for 100% internet security and privacy. Thanks to a VPN working in Turkey it is possible to access websites otherwise blocked. Moreover, if you live abroad, you can use a VPN to obtain a Turkish IP address and access local sites.
In Turkey, people are increasingly using our recommended VPN services to enhance their internet activities and access any online source.
Next time you are traveling to Turkey, arm yourself with the above Turkey VPNs and unblock the websites of your choice.