Torrenting, while convenient and free, is illegal in many places worldwide.
A VPN can help you access sites with torrenting libraries and obfuscate your online activity, so no one can detect what you're doing.
However, you'll need to choose the best country to connect to ensure good upload and download speeds.
We're here to help with that, so let's get started!
⬇️How to find the best VPN country for torrenting?
Before you start torrenting, you should check whether your VPN supports P2P file sharing. Luckily, most premium services do.
So, if you use a torrent-friendly VPN, you'll manage to download and upload files via P2P networks privately and securely by connecting to servers in various countries.
Also, some VPNs allow unlimited torrenting across all servers and countries. The only thing you should be cautious about is making sure you engage in this activity legally.
Now let's see how you can get the best torrenting experience with a VPN!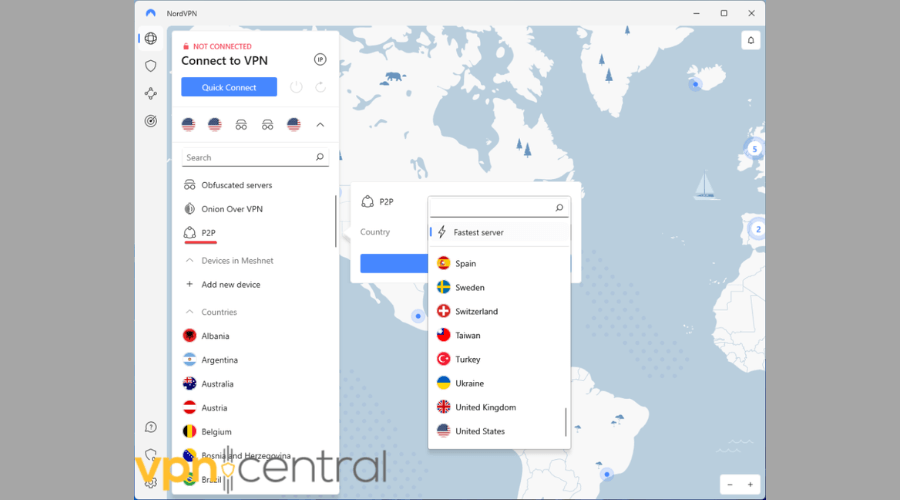 First off, when you share files with other users while connected to a VPN, you'll enjoy anonymity, privacy, and security.
That's because the VPN masks your ISP-assigned IP and encrypts your traffic. Thus, no one can see what you do on the Internet, not even your ISP.
For this reason, you'll manage to get around bandwidth throttling or other online restrictions.
Of course, maintaining a good VPN speed is highly necessary, so if possible, you should connect to a VPN server in your home country.
Alternatively, you can go for a location in a nearby territory. You can run a few speed tests to see which servers offer the fastest speeds.
As with other online activities, choosing a near location in your current or a neighboring country is the primary option for speed, unless you have alternatives, such as specialized servers.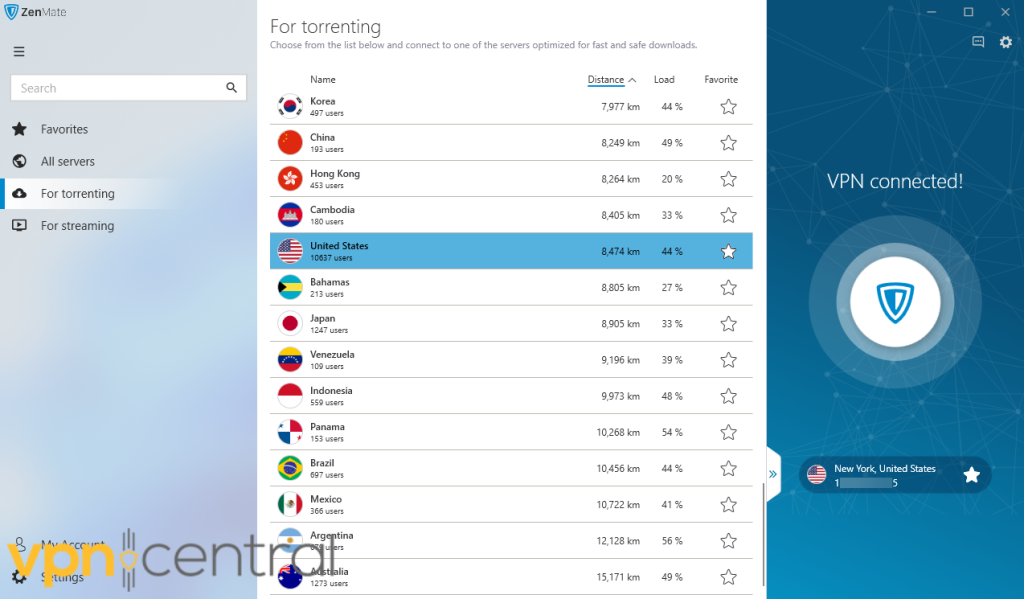 As of now, certain VPNs, like ZenMate, have started introducing P2P-optimized servers specifically configured for torrenting activities.
Besides, this provider comes with over 80 server locations worldwide and uses military-grade technology to encrypt your traffic.
You can use it to protect an unlimited number of devices, and it supports all major desktop and mobile operating systems. Furthermore, its browser extension can be quite handy.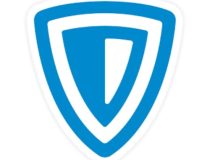 ZenMate
Secure your online identity while torrenting with this top-tier VPN service!
Wrap Up
If you have a VPN that provides servers for torrenting, you'll enjoy blazing-fast download and upload speeds along with utmost privacy and security.
Alternatively, it should be enough to head over to the country list in the VPN client and connect to your home or neighboring location.
Overall the best VPN country for torrenting is one close to your physical location, where the practice hasn't been banned.