Azar is a friend-finder app that connects people from across the globe via video chat. Its users can communicate via text, photos, and videos in real-time.
While on the platform, you must ensure your connection stays safe to dodge cyber attacks.
In addition, a solid internet connection is required for a satisfying video-chatting experience.
That's why we recommend using a VPN to protect your privacy and enhance video quality.
So, let us show you the three best solutions for Azar.
What are the best VPNs for Azar?
To optimize your experience with Azar, you'll need a VPN with fast servers and good security features.
With a simple Google search, you'll come across plenty of free VPN apps, but we highly recommend using a premium service since free versions usually lower your connection quality and are unsafe to use.
After testing numerous solutions, here are the best VPNs for Azar:
1. ExpressVPN – fastest servers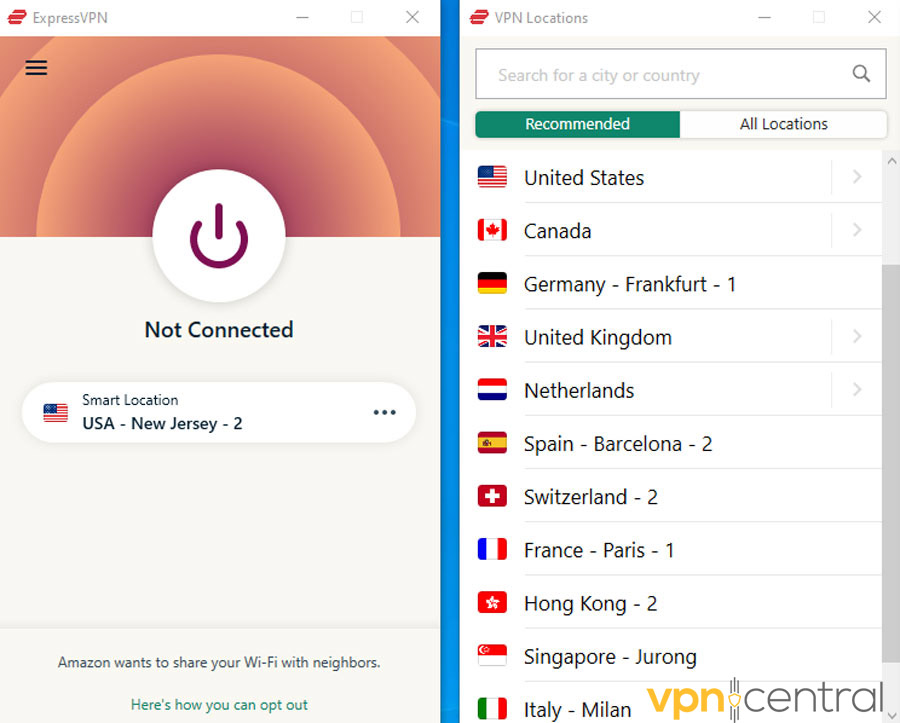 ExpressVPN is arguably the top pick for Azar. Its fast and stable servers ensure the quality of your video chats, and you can experience smooth, delay-free calls.
It also provides an extensive list of countries you can connect to.
The VPN's over 3000 servers comprise 160 locations across 94 countries and adequately cover all global regions.
The internet speed and video chat quality on Azar may be subpar if your country or the platform has imposed restrictions.
In that case, you can use ExpressVPN to connect to a nearby server location and direct your traffic through a faster route for the best possible experience.
Regarding privacy and security, ExpressVPN is a tool with many great features.
It keeps no logs on your activity, protects your DNS to hide your location, and comes with a reliable kill switch along with cutting-edge VPN protocols, including its proprietary solution – Lightway.
ExpressVPN also features obfuscation, preventing Azar and other apps from detecting that you're using a VPN in the first place.
Notable features:
Unlimited bandwidth
Global server fleet
Zero-logs policy and DNS leak protection
Malware detection and kill switch
Unparalleled customer support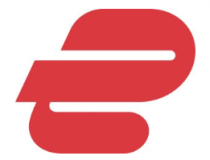 ExpressVPN
Enjoy the perfect combination of speed and security with ExpressVPN.
2. NordVPN – strongest security features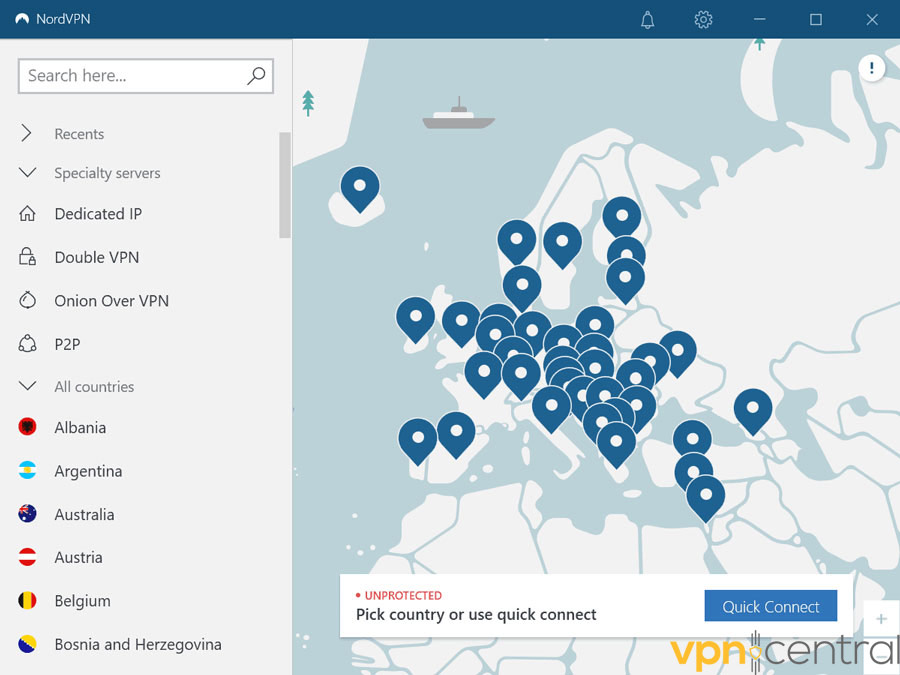 If you're concerned about your security and privacy on Azar, using NordVPN can eliminate all your worries.
It offers the most reliable VPN protocols, including IKEv2/IPsec, OpenVPN, and NordLynx.
It also supports Double VPN and Onion over VPN, which add extra layers of encryption to your connection.
When you connect to NordVPN, your data passes through its own DNS servers, and in case your connection is detected, NordVPN's IP address will be revealed instead of yours.
NordVPN's advanced security features don't hinder your connection speed and similar to ExpressVPN, it offers unlimited bandwidth.
And with more than 5700 servers across 60 countries, you won't be competing for resources with other users.
Here's how NordVPN stands out:
Advanced DNS and IP protection features
Plethora of servers
Meshnet feature
Double VPN and Onion over VPN support
Live chat customer service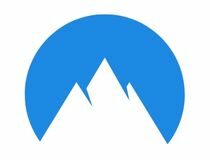 NordVPN
Supercharge your privacy and security on Azar with NordVPN.
3. Surfshark – fast and affordable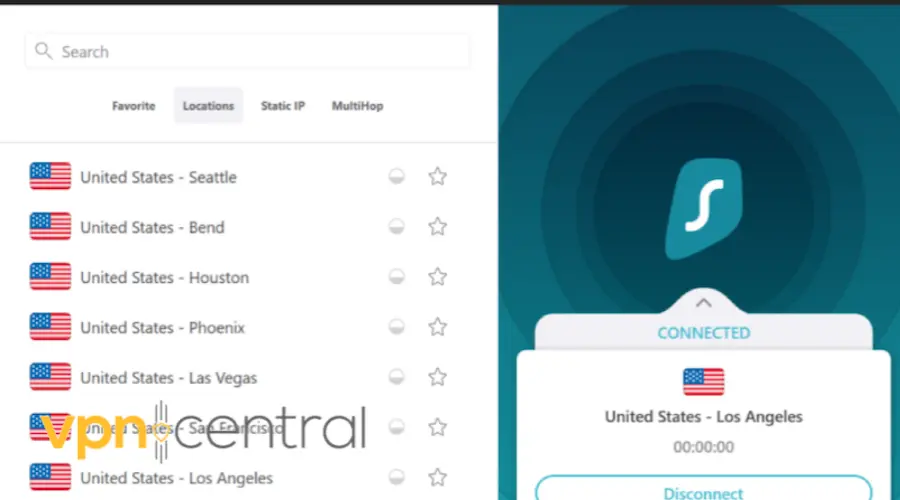 If you review Surfshark regardless of its price and only based on quality, you'll find it sitting at a high position in the list of top VPNs for video chatting.
Now, add the fair price to your considerations, and Surfshark becomes one of the best VPN services for Azar.
It packs all the essential security features, including AES-256 encryption, a kill switch, and cutting-edge protocols like WireGuard.
It also comes with an exclusive feature called Nexus, which connects its entire server network to give you enhanced security and stability.
In addition, its coverage of over 100 countries with more than 3200 servers makes it an incredible tool for bypassing geo-restrictions.
Another feature that makes Surfshark stand out is its simultaneous connections policy, which allows connecting an unlimited number of devices through a single subscription.
Surfshark in a nutshell:
Extensive region coverage
Unlimited simultaneous connections
Decent speeds
Exclusive Nexus feature
Great features for a fair price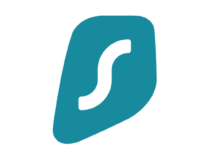 Surfshark
Enjoy Azar on all your devices with this fast and versatile VPN.
Why should you use Azar with a VPN?
Azar links strangers, so ensuring the security of your connection and retaining your privacy is vital when using this app.
On top of that, you need a fast connection to have a smooth and high-quality video chat experience. Using a VPN covers both of those areas.
Several benefits of using a good VPN with Azar are:
Improving connection speed: You might experience a poor connection due to ISP throttling. A VPN can help resolve this by hiding your traffic and routing it more efficiently.
Enhancing security: Many viable VPNs pack malware detection features that can prevent potential hacks. On top of that, most services take specific measures to protect your DNS. Some, like ExpressVPN, apply private DNS to every piece of hardware, while others, such as NordVPN, use custom DNS servers.
Protecting privacy: A VPN hides your location and prevents IP address detection. Using one will help you bypass geo-restrictions and surf the web anonymously.
Hiding cached data: Most websites use cookies to offer content based on your location and browsing history. A reliable VPN keeps no logs on your previous activities and deletes cached data on every reboot, blocking cookies and preventing websites and apps from monitoring your activity.
Wrap up
Since Azar links you with strangers from around the world, ensuring your connection's security is a must.
Also, having a solid internet connection will help you achieve high video quality and prevent interruptions.
So, based on our research, the best VPN services for Azar are ExpressVPN, NordVPN, and Surfshark, as they have fast servers and are loaded with various security features.
---