Azar is a premium dating and social discovery platform that has attracted over 100 million users worldwide.
However, like many other chatting services, it restricts VPNs since it wants to know users' real IP addresses, which is useful in case of fraud and other questionable activities.
To do that, Azar employs IP detection technologies and security systems that identify and restrict shady interactions on the app.
So, if you're facing a frustrating VPN error message on Azar, read on for all the ways you can fix it.
Why is your VPN having issues with Azar?
To know the user's true IP address and provide a more secure environment for them, Azar prohibits VPN connections.
Accordingly, it utilizes various technologies and hires security professionals to help detect and restrict VPN usage.
Here are some ways social platforms ban VPNs:
Blacklisting IP addresses: ISPs dedicate IP addresses to their users. So, it's normal when people in a household share the same IP address. But when thousands of users suddenly log in with the same IP, they get flagged for using a VPN service.
Blocking VPN ports: Different VPN protocols utilize distinct ports to transmit traffic over the web.
For instance, OpenVPN traffic typically operates on a UDP port 1194, so firewalls constantly look for it and try to block it.
Detecting VPN traffic: Advanced VPN blocking technologies analyze the nature of your web traffic.
For instance, OpenVPN utilizes SSL, which has its unique signature, making it conveniently detectable for firewalls using the right tools.
Luckily, VPN providers constantly upgrade security measures to adapt and bypass such restrictions.
So, read on to learn how to employ a premium VPN service and avoid the Azar VPN not working error message.
How to fix Azar not working with a VPN
The primary approach to avoid getting banned by online services is always opting for a premium VPN provider over a free one.
That's because the best VPN services offer convenient access to loads of supercharged servers that provide excellent performance and ensure anonymity.
However, there are various factors that can interfere with the way your VPN works.
Here are all the ways you can fix annoying errors in online services.
Change your VPN server


As you already know, one way to block VPN activity is by detecting and blacklisting a server's IP address.

So, when one IP gets blocked, you can always connect to another VPN server, change your IP, and regain access to Azar.

If you're using Azar on your PC's web browser, follow the steps below to learn how to do that:

1. Open your VPN app.



2. Click on the arrow icon to expand the list of servers, then pick one you haven't used before and hit Connect.



3. Enjoy an error-free video chat on Azar.



Clear cookies and cached data


Browser cookies and cached web data help websites provide an online experience tailored to your requirements.

However, they may contain information on your actual IP address. This blows your disguise as it doesn't match your VPN server's IP, causing it to not be working with Azar.

Follow these steps to clear browser cache and cookies on Chrome:

1. Open Chrome.



2. Select the Ellipsis icon on the corner of your screen.



3. Move over to More Tools and pick Clear browsing data.



4. Pick the desired Time range, check the box beside Cookies and other site data, and select Clear data.



5. Restart your device.



6. Enjoy error-free video chat on Azar.

If you're using the Azar app on your iPhone and want to clear its cache, we recommend you uninstall the app and reinstall it.

To do this:

1. Tap on the app and hold, then select Remove app.



2. Confirm uninstallation.



3. After uninstalling it, go to the App Store and search for Azar.



4. Find the app and click on the cloud icon next to it to reinstall it. Then, navigate to the Azar app and check to see if the problem is solved.



To clear the cache on an Android device, you can either uninstall and reinstall the app or use the Clear cache option in App Settings.

Here is how:

1. Go to Settings and then swipe to and tap Apps.



2. Search for the Azar app and tap on it.

3. Next, choose Storage.


4. Finally, tap Clear Cache.

Change your VPN protocol


VPN services encrypt your web traffic to make you anonymous, and they do so via different protocols.

So, when one protocol gets blocked, you can always switch between OpenVPN, WireGuard, etc., to see if that's the cause for your problems.

Here's how to change your VPN protocol on NordVPN:

1. Open NordVPN.

2. Once the software loads, hit the Gear icon from the left corner and open the Connection section.

3. Expand the drop-down next to the VPN protocol and choose a different one.



4. Enjoy an error-free experience with Azar.

To change the VPN protocol on your iPhone and Android:

1. First, open the VPN you're using and go to Settings.



2. Then find the protocol section and change it.



3. Now connect to a server and open the Azar app to check to see if the problem is fixed. If not, switch to another protocol.

While WireGuard is an optimal encryption protocol, you can test other choices to find the one that works best.

Update your VPN.


As anti-VPN services upgrade, VPN services also freshen up their tools to keep up with the latest changes and remain on top of the restrictions.

So, it's best to keep your VPN software up-to-date to access the best servers and VPN protocols and avoid website bugs and errors.

Here's how to update NordVPN on Windows:

1. Go to the NordVPN download page and hit Download App.



2. Launch the software and follow the on-screen guideline to Install it.



3. Enjoy an error-free experience with Azar.

And if you're on mobile, follow the steps below to learn how to update your VPN on Android and iOS:

1. Go to the App Store on your iPhone or Google Play on Android.

2. Find the VPN app, and update it.



3. Finally, open Azar and check to see if the problem is fixed.

Change your VPN provider


Different VPN providers have varying protection capabilities and often cannot bypass all restrictions. Free ones are especially problematic.

However, the best VPNs for Azar make quick work of the app's restrictions.

That's why, we strongly recommend NordVPN. It showed to work flawlessly with the app during our tests, and has all the right tools to keep your connection anonymous the whole time.

Here's how to get started with it:

1. Visit NordVPN's website.

2. Pick the preferred subscription period and the security package among Standard, Plus, and Complete.



3. Choose a payment method and click Continue to buy the license.



4. Download the relevant app for your device.


5. Launch the software and follow the on-screen guidelines to Install it.



6. Once the program boots, click Quick Connect and enjoy an error-free experience with Azar.


NordVPN also offers advanced leak-prevention features. So once you've successfully unblocked Azar, you can rest assured that the VPN will never accidentally reveal your real IP and location.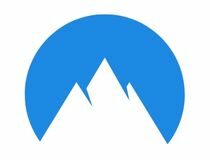 NordVPN
Get back on Azar in no time with this fast and highly-secure VPN.
Wrap up
Azar is an exciting and popular app.
However, it utilizes VPN-blocking technologies to prevent fraud and suspicious activities.
So, how can anyone avoid facing Azar VPN not working error? Just follow the workarounds we've listed above to fix the issue in no time!
---